NEWSLETTER 22 -August 3rd 2021
Acting Principal's Reflection
I like memes! I know that they often use sarcasm, but I think they can be helpful in getting a point across in a light-hearted (sometimes hilarious) way that allows people to be reflective without putting walls up. I think this is a great approach because we all have things that need improving in our lives or things that we are blatantly doing that we know we shouldn't, but we don't always take the time to stop and think about who else or what else is being impacted and the role that we have to play in making corrections to these habits or behaviours. It is important to be reflective, and to see things from other perspectives; to put ourselves in the shoes of the other person and consider things from their point of view in the context that they are in. We ask our students/children to be like this, to consider others and to think reflectively in challenging situations, yet we know as adults that most of us find this incredibly difficult ourselves. It is a practice, a skill, that requires constant refinement and attention; it certainly does not happen automatically. I know for myself that I constantly have to intentionally stop and reflect on what has happened. I often find that I have missed things. Times where I have impacted negatively on others without realising it, or times when I have done things that I know deep down I should not have done, but subconsciously or deliberately ignore. When I openly reflect, I have a chance to pick up on these things, but when I neglect this, there is no chance. As adults, we sometimes not only avoid admitting our wrongs and try to convince ourselves through talking to others, or in our own minds (sometimes out loud), that we weren't wrong, but also critique the actions of others as well. Our children pick up on this. We all make mistakes, either intentionally or unintentionally, but it is how we deal with this later on that counts, for us and for those involved or watching. Do we play the blame game or ignore the problem? Or, do we reflect, admit our wrongs and make the necessary changes?
Currently, we have a number of parents and guardians that are accessing the school via the school car park. Entering the school via the car park poses a safety risk during the busy times of school pick up and drop off. We kindly ask that families do not access the school via the school car park and instead use the side gate near the turning circle when entering the school from Noone Street. Parents and guardians are also asked not to park in the school car park as this car park is for staff of the school and childcare service. We thank you for your cooperation.
This weekend our Reconciliation Candidates from St Patrick's will be presented at Mass Centres to mark the start of this very important Sacrament for these young people. We wish them all the best for this part of their faith journey.
Kind regards
Kurt Atkins
Acting Principal
Upcoming Events
AUGUST
Mon 2nd

-

Morning Assembly - All Welcome

Wed 4th -

Mass - Year 3

Mon 9th

-

Morning Assembly - All Welcome; NAIDOC Week Activities

Tues 10th -

Catholic Education Week Mass - Year 6; NAIDOC Week Activities

Thurs 12th -

Ye Olde Fashion Dress Up Day

Mon 23rd

-

Morning Assembly - All Welcome

Book Week (Mon 23-Fri 27th)

Tues 24th -

Book Fair Sales (8.30am-9.15am & 2.30pm-3.15pm)

Wed 25th -

Book Week Dress Up Day /

Book Fair Sales (8.30am-9.15am & 2.30pm-3.15pm)
Mon 30th -

Morning Assembly - All Welcome
Staff News
Ms. Stuart was away on Wednesday and Thursday last week and Monday and Tuesday this week, Mrs. Lockyer taught Year 4 Wednesday and Thursday, Mr. P taught Monday and Tuesday.
Mrs. Jak will be away on Thursday, Mrs. Mac will teach Prep.
Mrs. Jak, Mr. O'Brien & Mrs. Fenton will be attending an Early Years Philosophy PL Day on Friday. Mrs. Mac will teach Prep, Miss Brown will teach Year 1 & Mrs. Evans will teach Year 2
Mrs. Halley will be away on Friday, Ms. Moore will teach Year 5.
2022 Kinder Enrolments
Kinder enrolments for 2022 are filling up fast. If you or someone you know has not submitted an enrolment form to the front office, then please do so at your earliest convenience.
Student Representative Council Members
Congratulations to our recently nominated SRC Members
Year 6 - Jaxon Boyle
Year 5 - Tyla O'Toole
Year 4 - Hailey Mitchell
Year 3 - William Hawkins
Ye Olde Fashioned Day
This year we are celebrating 200 years of Catholic education in Australia, marking the bicentenary of the first Catholic school established in Parramatta in October 1820.
Parents and carers are the primary educators of their children, and as crucial partners in each student's learning journey. To recognise the significant contribution families have made to the foundation, growth and continuity of Catholic schools in Australia over 200 years, a Family Week will be celebrated nationally from 8 August 2021 - 14 August 2021.
The week coincides with the Feast Day of Australia's First Saint, Mary MacKillop, who was a passionate educator and advocate for children and families, particularly those from disadvantaged backgrounds.
The children have been invited to participate in a drawing competition of their family. These will be displayed around the school.
Please also feel free to join us for the "Ye Olde Fashioned Day" on Thursday, 12th August. If possible come dressed up in old-fashioned clothes too. Activities will be run throughout the day - an old fashioned Assembly in the morning at 8.50 and house colour activities in the middle block and end of day. Please remember you must sign in to the office and use the Check in TAS App if you are coming.
For more information about the bicentenary visit www.200years.catholic.edu.au
Taking Photos
Please be aware when taking photos of your own child that it is important to ensure, where possible, that faces of other students are not in the photo. This is especially important if you plan to put a photo of your child on social media. It is never appropriate to put a photo of another child on social media or upload it to the internet without the express permission of that child's parent/s and/or guardian/s.
WEST Award
Congratulations to Thomas Marshall who received a WEST Award during today's morning assembly. We will continue to acknowledge those students who exhibit WEST (Welcoming, Encouraging; Sorry; Thankful) qualities and Mercy Values (Hospitality, Compassion, Mercy and Respect) by presenting awards at our Monday morning assemblies.
Student of the Week
Prep: Ryan Davey for a great start to Prep at St. Patrick's Catholic School. Well done for your impressive attitude and application towards all tasks.


Year 1: Darcy Wrankmore for your outstanding work and improvement with Time.
Year 2: Caleb Banks for his attentive listening skills and application towards learning tasks.
Year 3: Liam Becker for his conscientious attitude towards improving his skills and for always welcoming others.

Year 4: Not Awarded this week due to Ms. Stuart being away.
Year 5: Blake Kenny for his outstanding attitude and application to learning tasks.

Year 6: Charlie Brazendale for his creative ideas and enthusiasm while designing and creating a board game that incorporates an electrical circuit.
House Raffle Winners
Byrne House: Kale Garrad
Dooley House: Lachlan Riley
Martyn House: Luke Thompson
Book Club
Issue 5 of Book Club is out now. It's a bumper Book Week Issue, celebrating The Children's Book Council of Australia's shortlists of books and some ideas for dressing up for Book Week! Make sure you have a browse! Orders need to be placed by 05/08/2021.
Nut Allergy School
A reminder to parents that St Patrick's is a Nut Allergy School and that we ask that parents not pack nuts or nut products in their children's lunchboxes.
Photos of Sporting Events
If any parents or guardians have photos of students from school sporting teams and would like to see these included in the newsletter, please email them to stpatslat@catholic.tas.edu.au
Inquiring Minds - Birth to 5 Years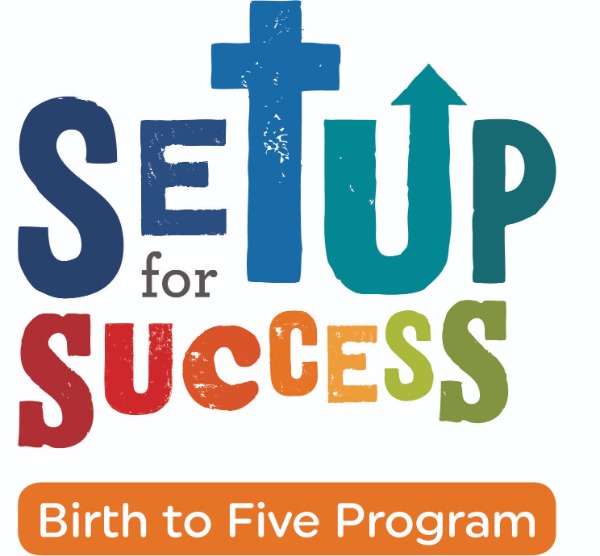 'Inquiring Minds' Birth to 5 program - a 'Set-Up for Success' Catholic Education Tasmania initiative.
Our 'Inquiring Minds' birth to 5 program operates each Friday during school term time from 9.00am to 10.30am. This program involves a considerable focus on communicating to parents the learning intentions of important activities that are associated with early years learning. Mrs Klug will be working to engage parents in early years learning experiences that will ensure children who are enrolling in Kindergarten, will be informed in regards to developing key social, emotional, physical and cognitive skills and understandings. Parents or an adult family member stays for the duration of these sessions; there is no cost, however if you would like to donate a gold coin it would be appreciated. Please feel welcome to participate.
2021 Schools Triathlon Challenge
Entry forms for the 2021 Tasmanian Schools Triathlon Challenge have gone home with all students from Year 3 -6 today. If your child/ren would like to compete in this event please return the entry form to the school office, the school will pay for entry fees; however, as in previous years, it will be the responsibility of parents to get their children to and from the event. The triathlon will be held on Thursday 25th November at the Devonport Mersey Bluff.
Care and Concern
Please feel welcome to be included in our Care and Concern Volunteer List - thank you to the many school community members who are already on this list and are assisting others: Always please contact your child's teacher, the office staff or Mr Atkins if you feel we could offer support in any way to anyone in our school community in need.
Latrobe Aussie Hoops – Term 3
Starting – Monday 16th August
3:30 for 5yrs to 7yrs
4:15 for 8yrs to 10yrs
Running for 6 weeks
5yrs to 7yrs Aussie Hoops Link
Term 3 Aussie Hoops (5yrs to 7yrs) - GameDay Registration (sportstg.com)
8yrs to 10yrs Aussie Hoops Link
Term 3 Aussie Hoops (8yrs to 10yrs) - GameDay Registration (sportstg.com)
For those wanting to use Ticket to Play please contact Kristie before you register.
Any issues/queries please contact Kristie on 0418 385 597 or
St Brendan-Shaw College Production
Shim Jang Taekwondo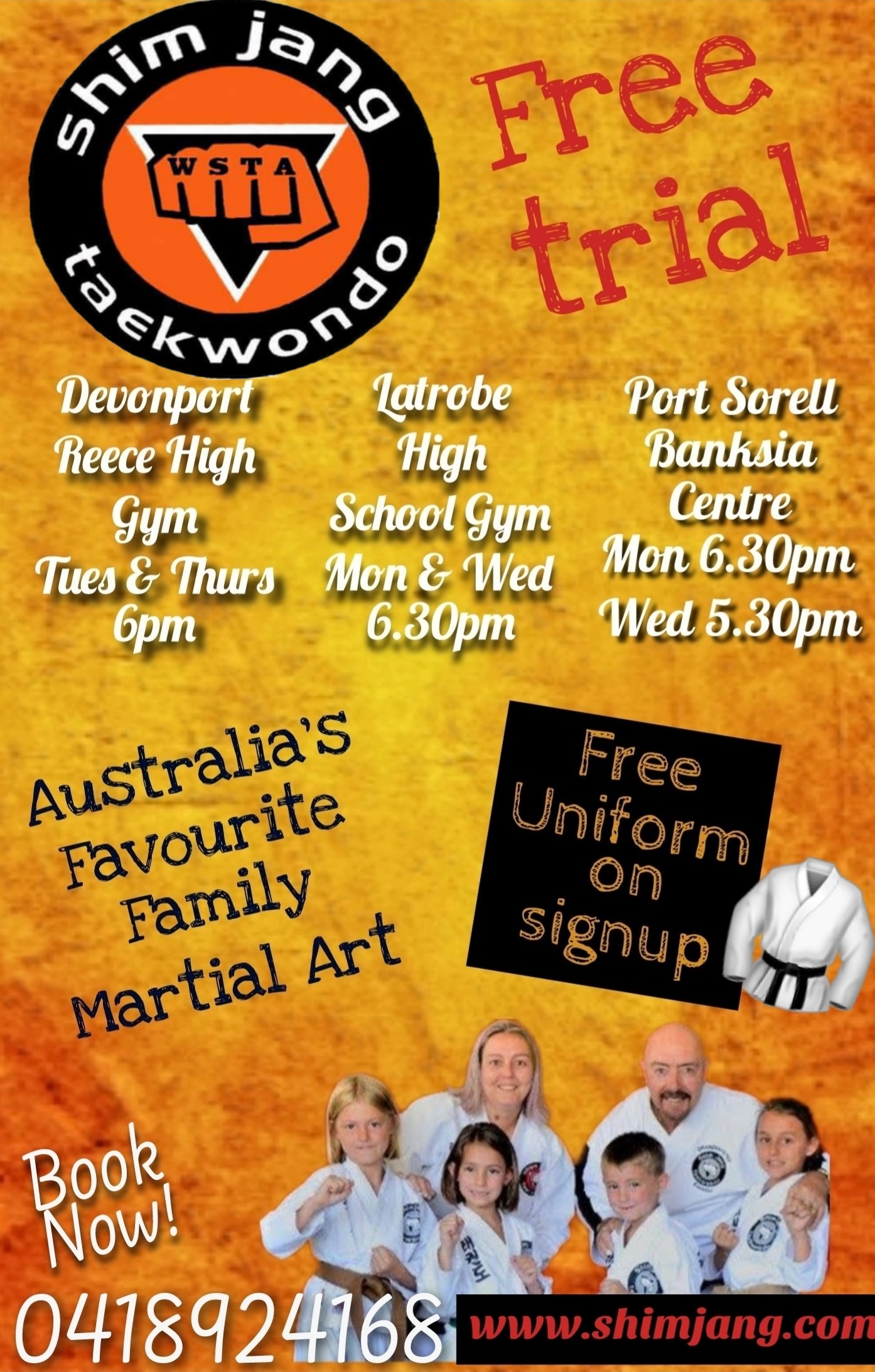 Devonport Library - Children's Programs
Netball - Primary Spring Roster
Please contact Mrs Hayes if your child is interested in participating in the upcoming Netball spring roster.
Check in TAS App
It is now a requirement, as part of our COVID Policy, that any adult that visits the school must sign in using the 'Check in TAS App'.
Please view the below PDF for information regarding how to install and use the Check in TAS App.
We have QR codes at the office, school hall, entry doors and classroom doors that can be scanned using this app when you enter a school building.
If you do not have a smartphone or device that will let you install this app, you will need to visit the school office so that we can check you in.
Covid-19 School Safety Protocol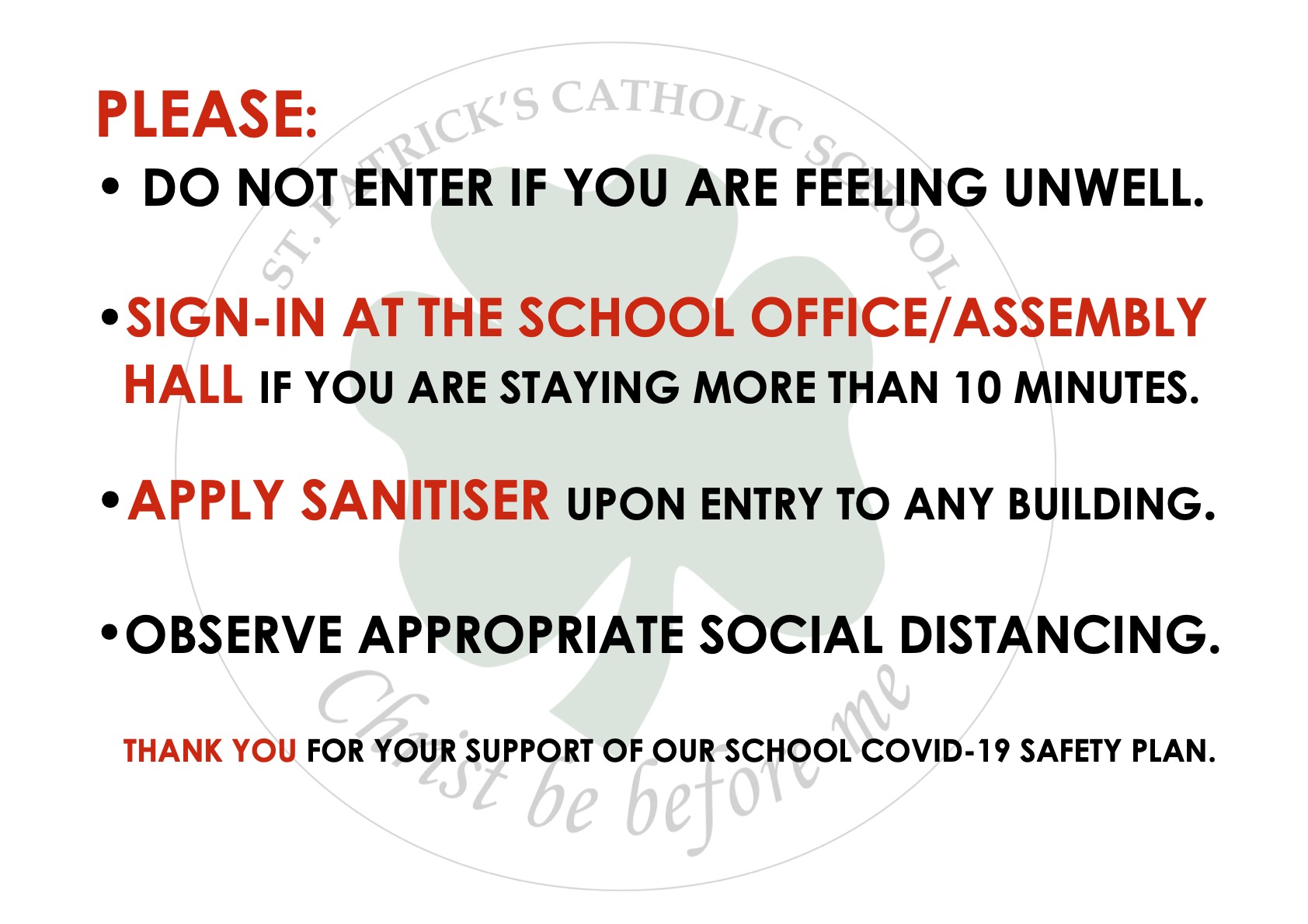 Adults to please hand sanitise upon entering any school building: the school provides hand sanitiser at school venue entry points or adults may use their own (and be observed to use a sanitiser).

Adults, where practicable, to maintain 1.5m physical distancing, observing seating arrangements as communicated by signage or instruction please: indoor event attendance limited to one person per 2 square metre per indoor space.
Adults to sign-in, either at the school office or on a list provided at the entry of the school building. The school is obligated to record contact details of visitors to school events held in school venues, with this information stored securely for a period of 21 days.
Appropriate COVID safe signage is communicated at school entry points. Key message to visitors - if feeling unwell, it is important not to be in attendance; the school will bar entry to people who have tested positive for COVID-19 or who are close contacts of a person who has tested positive for COVID-19.
Although daily cleaning of frequently touched internal surfaces is undertaken, we ask adult visitors to avoid touching surfaces unnecessarily.

THANK YOU