NEWSLETTER 24 -August 17th 2021
Acting Principal's Reflection
Our Ye Olde Fashion Day that was held last week on Thursday was a great success. It was wonderful to see so many students dress up in old-fashioned attire to celebrate the day. We started the day off with some marching on the spot, in very straight rows, before marching our way into the Hall. Fr. Steven, dressed in very old-fashioned priest attire, led us in prayer and blessed the group. It was here that the students, boys on one side of the hall and girls on the other, had their fingernails and shoes inspected by the teachers to ensure that they were clean and polished respectively. We then sang "God save the King" before reciting our list of very old-fashioned rules. The students enjoyed acting as if they were in a school from decades ago, and hopefully, this gave them some sense of the 200 Years of history from Catholic Schools in Australia.
A big thank you must be given to a number of people that helped organise and help to make sure our day went successfully. Firstly, to Mrs. Halley for being the main organiser for the day. Also, to Mrs. Badcock for assisting with timetabling. Thank you to Mrs. Kingshott and all of the Year 6s for assisting to run the activities. Thank you to Mrs. Adams and others for taking wonderful photos for our newsletter (see below). Thank you to all of the staff that dressed up for the day and assisted groups at the activities. And, thank you to Fr. Steven for his prayer and blessing, and for dressing up and getting involved in the afternoon activities.
In reflecting upon the day and the 200 Years of Catholic Education in Australia, I was prompted to revisit a video based on the late Sir Ken Robinson's speech given at the RSA in 2008. Although this speech is now 13 years old, it still holds much relevance for education today. Schools have changed over this time, and we could see many of the differences based on our assembly on Thursday last week. Schools and school systems, now more than ever, are realising that change, driven by researched best practices, is necessary. Many educational professionals, both in schools and in fields of research, also realise that schools are places of constant change as we adapt to the ever-changing landscape of our world and the needs of our students. At St Patrick's, we are constantly taking small steps to reflect on and change our practice to align with researched best practices and the needs of our students and community. I encourage you to watch the below video, if you have time, as I believe you will find it incredibly interesting and informative.
We would like parents and guardians to provide feedback on our newsletter format by clicking on the below link and filling out a very short survey. We appreciate you taking the time to do this.
https://forms.gle/gY4SaWgCMPLnn2vr8
Kind regards
Kurt Atkins
Acting Principal
Upcoming Events
AUGUST
Mon 23rd

-

Morning Assembly - All Welcome

Book Week (Mon 23-Fri 27th)

Tues 24th -

Book Fair Sales (8:30am-9:00am & 3:00pm-3:30pm)

Wed 25th -

Book Week Dress Up Day /

Book Fair Sales (8:30am-9:00am & 3:00pm-3:30pm)

Mon 30th - Latrobe High School Challenge Day - Year 6 Girls /

Morning Assembly - All Welcome
September
Wed 1st - Latrobe High School Challenge Day - Year 6 Boys (Date Change)
Thurs 2nd - Father's Day Stall
Mon 13th - Year 6 Camp - Hobart (Mon 13/9 - Thurs 16/9)
Fri 17th - Devonport Basketball Primary Schools Tournament (Fri, Sat, Sun)
Fri 24th - Last Day of Term 3
Ye Olde Fashion Day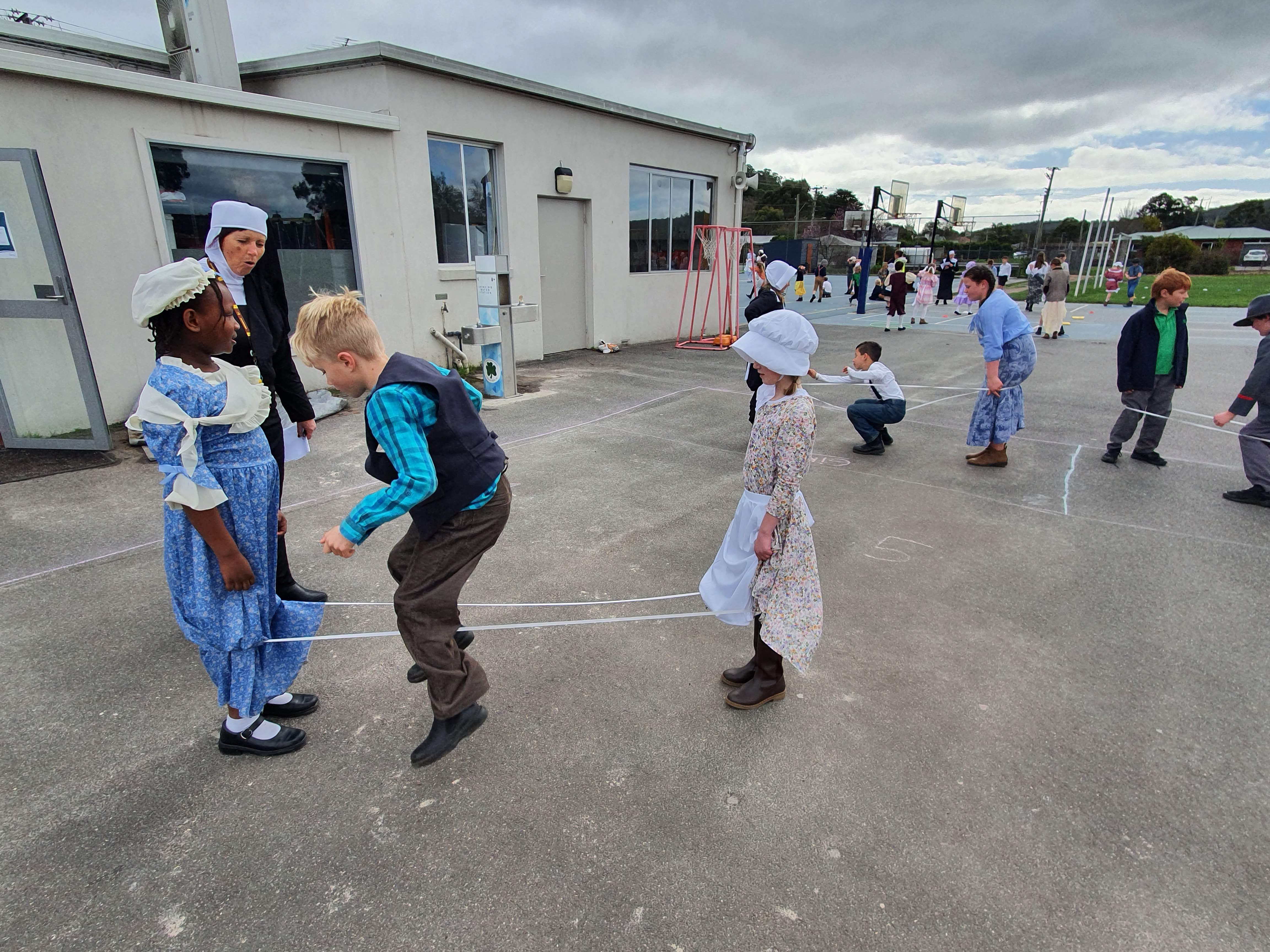 Prev
Showing images
1 - 8
of 47
Next
Staff News
Mrs. Stoessiger was away today (Tuesday) - Miss. Brown taught Kinder.
Mr. Atkins will be away on Wednesday & Friday.
Student Support
Could families please ensure that all signed copies of their child/rens learning plans are returned back to the school office this week. Please note Year 5 learning plans will be sent home this week, we apologise for the delay in getting these out to families. Thank you to the families who have already returned their plans.
School Uniform Sales - Old Stock
We have the following items of uniform available for sale at a discounted rate. The following items are old stock as we have been in the process of transitioning over to new suppliers for our school polo tops, rugby jumpers and softshell jackets. These items are still and will remain acceptable to wear. Please see below a list of sizes and stock available that we are currently selling out at half price.
Book Fair Sales & Book Week Dress Up
Our bookfair sales will occur on Tuesday 24 & Wednesday 25 August in the morning from 8:30 - 9:00 and again in the afternoon from 3:00 - 3:30 in the open area near the front office.
Our Book Week dress-up day will be on Wednesday 25 August. Students that wish to dress up must bring along the book that has the character their costume is based on. We look forward to seeing students dressed up as their favourite book characters on the day. Please note that students must wear closed-in shoes.
P&F Father's Day Stall
The P&F will hold a Father's Day stall on Thursday 2nd September in the morning block. It will be run similarly to our Mother's Day stall. Each class will have the opportunity to come out of class and purchase an item/s. Prices will be between $3.00-$10.00
Taking Photos
Please be aware when taking photos of your own child that it is important to ensure, where possible, that faces of other students are not in the photo. This is especially important if you plan to put a photo of your child on social media. It is never appropriate to put a photo of another child on social media or upload it to the internet without the express permission of that child's parent/s and/or guardian/s.
Road Safety
We ask that parents and guardians please abide by road laws and general safety principles. We have a number of parents parking over yellow lines near crossings at the moment. Not only is this illegal, but it is also extremely unsafe, as oncoming traffic can not see students and families that are trying to cross the road. We also have a number of parents and students still walking through the staff carpark. Please do not use this as an entry to the school. The entry on Noone St is the gate closest to the turning circle. Thank you all in advance for helping to keep our children safe.
WEST Award
Congratulations to Emma Watson who received a WEST Award during today's morning assembly. We will continue to acknowledge those students who exhibit WEST (Welcoming, Encouraging; Sorry; Thankful) qualities and Mercy Values (Hospitality, Compassion, Mercy and Respect) by presenting awards at our Monday morning assemblies.
Student of the Week
Prep: Cohen CassExcellent improvement in all aspects of writing and fantastic reading results.


Year 1: Oliver Anand for showing pleasing improvement with the quality and quantity of his writing. Great work Oliver, keep it up.
Year 2: Evie Bracken for her careful use of line and colour during the creation of her Picasso-inspired face.
Year 3: Ahmed Ragheb for always showing compassion and encouragement towards others.
Year 4: William Brazendale for consistently applying himself to learning tasks and having a friendly and positive attitude.
Year 5: Connor Anderson for working hard and striving to achieve his best.
Year 6: Nate Dennis for efficiently and competently fulfilling his role within his group, during Ye Olde Days game of Bean Bag Toss.
House Raffle Winners
Byrne House: Harrison Fawkner
Dooley House: Elsie Tueon
Martyn House: Shahad Al-Roubaie
Devonport Basketball Spring Primary Roster
The 2021 Devonport Basketball spring primary school roster commences on Friday 3rd September for grades 3 through to 6 and Wednesday 8th September for grades 1 and 2.
For further information on the upcoming rosters and to register please go to www.devonportwarriors.com.au
Registrations close Sunday 22nd August 2021.
Should you have any queries please do not hesitate to contact the DBC Office on 64242440.
Nut Allergy School
A reminder to parents that St Patrick's is a Nut Allergy School and that we ask that parents not pack nuts or nut products in their children's lunchboxes.
Photos of Sporting Events
If any parents or guardians have photos of students from school sporting teams and would like to see these included in the newsletter, please email them to stpatslat@catholic.tas.edu.au
Inquiring Minds - Birth to 5 Years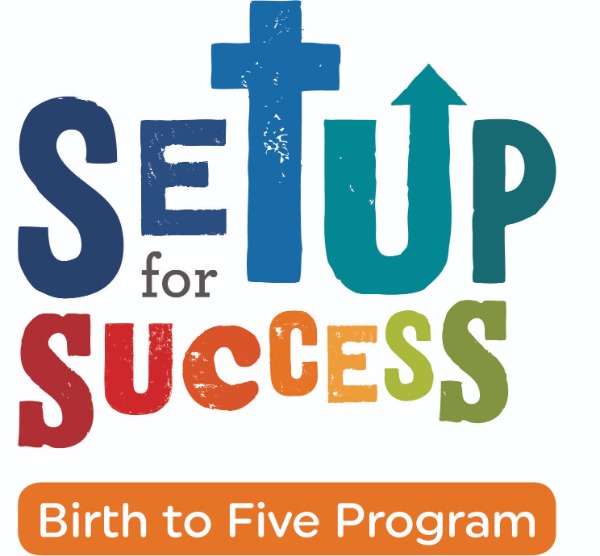 'Inquiring Minds' Birth to 5 program - a 'Set-Up for Success' Catholic Education Tasmania initiative.
Our 'Inquiring Minds' birth to 5 program operates each Friday during school term time from 9.00am to 10.30am. This program involves a considerable focus on communicating to parents the learning intentions of important activities that are associated with early years learning. Mrs Klug will be working to engage parents in early years learning experiences that will ensure children who are enrolling in Kindergarten, will be informed in regards to developing key social, emotional, physical and cognitive skills and understandings. Parents or an adult family member stays for the duration of these sessions; there is no cost, however if you would like to donate a gold coin it would be appreciated. Please feel welcome to participate.
Care and Concern
Please feel welcome to be included in our Care and Concern Volunteer List - thank you to the many school community members who are already on this list and are assisting others: Always please contact your child's teacher, the office staff or Mr Atkins if you feel we could offer support in any way to anyone in our school community in need.
Latrobe Aussie Hoops – Term 3
Starting – Monday 16th August
3:30 for 5yrs to 7yrs
4:15 for 8yrs to 10yrs
Running for 6 weeks
5yrs to 7yrs Aussie Hoops Link
Term 3 Aussie Hoops (5yrs to 7yrs) - GameDay Registration (sportstg.com)
8yrs to 10yrs Aussie Hoops Link
Term 3 Aussie Hoops (8yrs to 10yrs) - GameDay Registration (sportstg.com)
For those wanting to use Ticket to Play please contact Kristie before you register.
Any issues/queries please contact Kristie on 0418 385 597 or
Shim Jang Taekwondo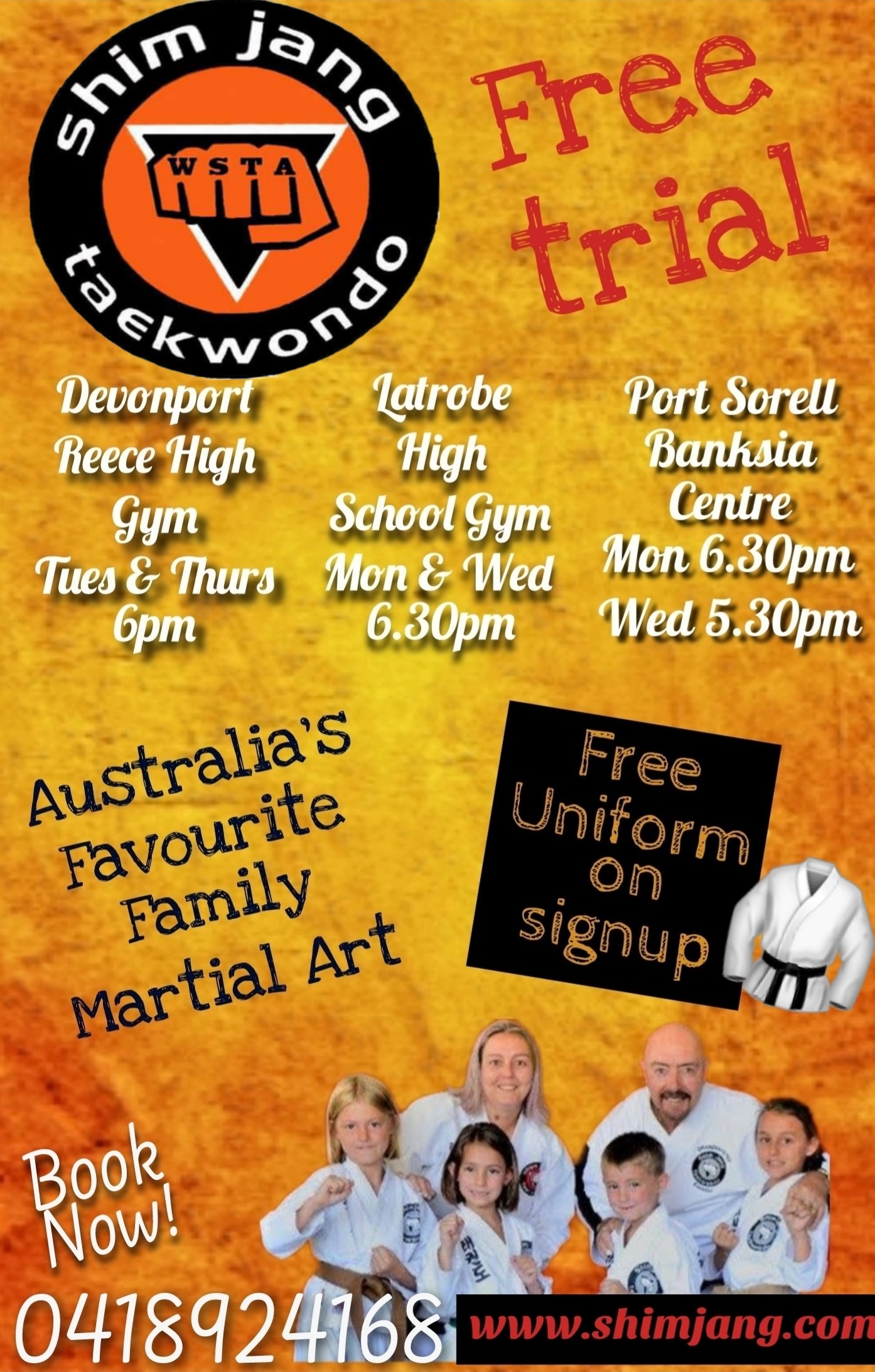 Netball - Primary Spring Roster
Please contact Mrs Hayes if your child is interested in participating in the upcoming Netball spring roster.
Check in TAS App
It is now a requirement, as part of our COVID Policy, that any adult that visits the school must sign in using the 'Check in TAS App'.
Please view the below PDF for information regarding how to install and use the Check in TAS App.
We have QR codes at the office, school hall, entry doors and classroom doors that can be scanned using this app when you enter a school building.
If you do not have a smartphone or device that will let you install this app, you will need to visit the school office so that we can check you in.
Covid-19 School Safety Protocol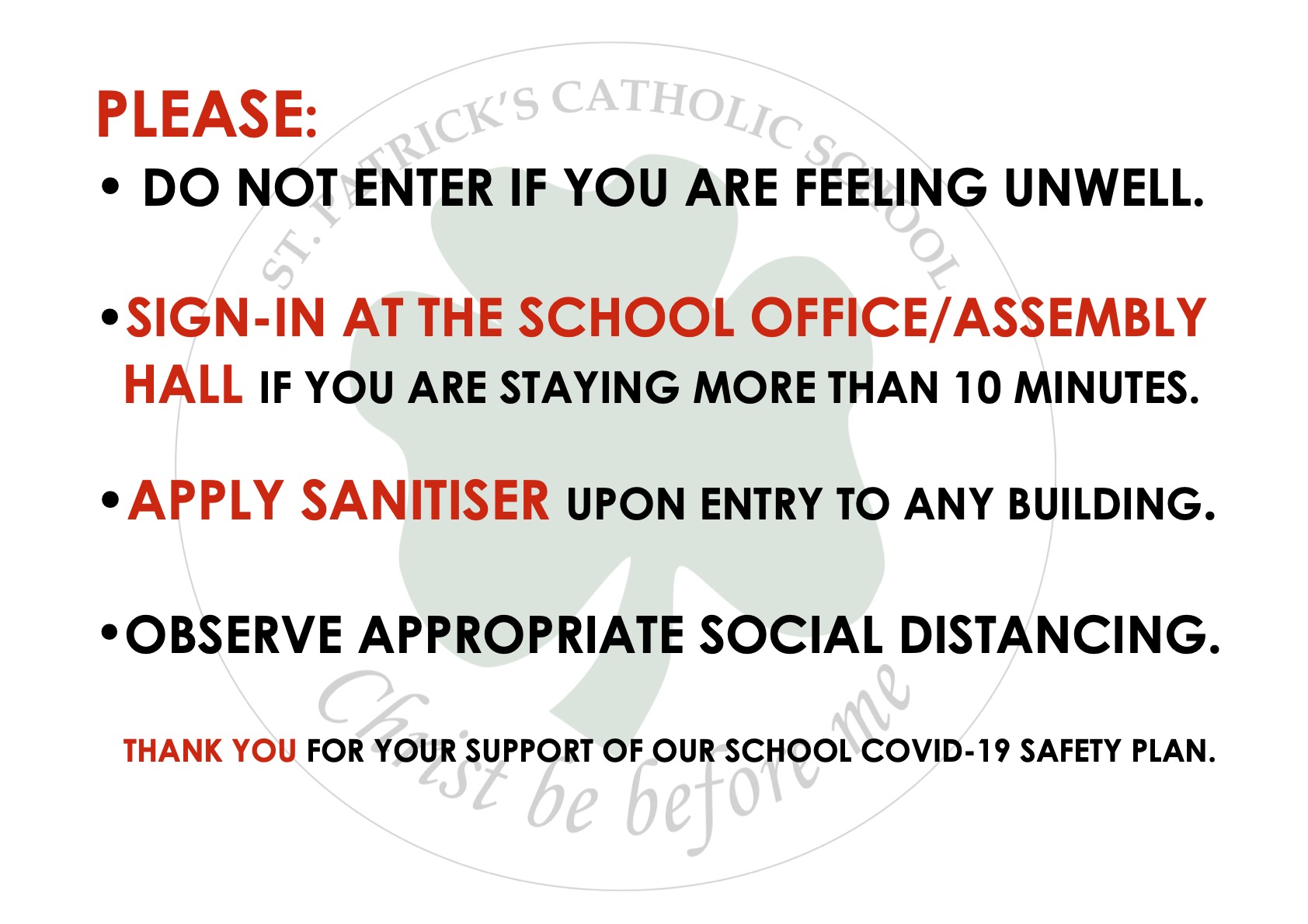 Adults to please hand sanitise upon entering any school building: the school provides hand sanitiser at school venue entry points or adults may use their own (and be observed to use a sanitiser).

Adults, where practicable, to maintain 1.5m physical distancing, observing seating arrangements as communicated by signage or instruction please: indoor event attendance limited to one person per 2 square metre per indoor space.
Adults to sign-in, either at the school office or on a list provided at the entry of the school building. The school is obligated to record contact details of visitors to school events held in school venues, with this information stored securely for a period of 21 days.
Appropriate COVID safe signage is communicated at school entry points. Key message to visitors - if feeling unwell, it is important not to be in attendance; the school will bar entry to people who have tested positive for COVID-19 or who are close contacts of a person who has tested positive for COVID-19.
Although daily cleaning of frequently touched internal surfaces is undertaken, we ask adult visitors to avoid touching surfaces unnecessarily.

THANK YOU