NEWSLETTER 25 -August 24th 2021
Acting Principal's Reflection
"Reading should not be presented to children as a chore or duty. It should be offered to them as a precious gift." - Kate DiCamillo
This week is Book Week, and after the wonderful effort everyone put into dressing up for our Ye Olde Fashion Day, I am very much looking forward to seeing all of the wonderful Book Week costumes that people will be wearing tomorrow (Wednesday). Book Week is our time to celebrate books and the importance that reading plays in our lives. We know that one of the most important benefits of reading or being read to is the impact that it has on the development of our vocabulary. Vocabulary development is extremely important, especially for pre-school and primary school-aged children. It directly impacts many other aspects of learning and has lifelong benefits. Unfortunately, research has shown that there is a steady decline in the number of words that students know how to use in context (their vocabulary) year on year. This is extremely worrying, but what can be done about it? Fortunately, research also has the answer to this question. Reading to children, listening to children read and having discussions about what has been read are all extremely important things to do. Reading to children is not only essential in the early years, but also later on. We often think that there isn't any point in reading to children as they get older and know how to read themselves, but this isn't true. Reading to older children helps to develop other facets of reading, such as pace and tone, which helps in the development of comprehension and understanding texts. Asking questions, both when you are reading aloud or when your child is reading aloud to you, is a vital component of developing reading skills and comprehension. Taking the time to listen carefully to what your child is reading can be a time-consuming task in our already busy lives, but doing this so that you can ask questions and make connections to their context will allow them to make significant improvements.
I big thank you needs to go to Mrs. Carter, Mrs. Harris and Mrs. Leonard for their work in organising our Book Fair for Book Week. Our students very much appreciate the opportunity to browse and ponder over the books that are available for purchase. A big thank you also has to go to Mrs. Kingshott, Mrs. Anthony and the Year 6 students for assisting in our 'Books to Life' performance based on the CBCA Shortlisted Book - Little Light.
Kind regards
Kurt Atkins
Acting Principal
Upcoming Events
AUGUST
Wed 25th -

Book Week Dress Up Day

Book Fair Sales (8:30am-9:00am & 3:00pm-3:30pm
Mass - Year 1 attending

Mon 30th - Latrobe High School Challenge Day - Year 6 Girls

Morning Assembly - All Welcome
September
Wed 1st - Latrobe High School Challenge Day - Year 6 Boys (Date Change)
Thurs 2nd - Father's Day Stall
Mon 6th - Morning assembly - All Welcome
Mon 13th - Year 6 Camp - Hobart (Mon 13/9 - Thurs 16/9)

Morning assembly - All Welcome

Fri 17th - Devonport Basketball Primary Schools Tournament (Fri, Sat, Sun)
Mon 20th - Morning Assembly - All Welcome
Fri 24th - Last Day of Term 3
Staff News
Miss Newell was away on Monday - Mrs. Fenton taught Year 2
Mr. Atkins and Mrs. Badcock attended the 200 Years of Catholic Education Dinner in Hobart on Monday evening. They were away Monday afternoon and Tuesday morning. Mrs. Jak was off class on Tuesday for leadership support - Miss Brown taught Prep.
Mrs. Marshall was away on Monday & Tuesday.
Mr. Atkins will be away at a Meeting on Thursday & Friday.
Health & Physical Education - Table Tennis
We are lucky enough to have again secured funding this term through Sporting Schools Australia. Last week we welcomed Graeme Foulis from the Port Sorell Table Tennis Club to help our Prep to Grade 6 students. Graeme will be with us again this week doing table tennis skills with students.
The Port Sorell Table Tennis Club (PSTTC) was first formed in September 2020 and the club was incorporated as a not-for-profit association in October 2020. Since its incorporation the club has grown to host over 50 members- it is now the third largest club of its kind in Tasmania!
FREE practice and coaching sessions are held at the Banksia Center at Port Sorell each Monday from 3-6pm, you are more than welcome to just drop in when it suits.
ROSTER games are on Wednesday nights from 6:30-9:30 and younger players are 'fast-tracked' so they are not out too late on a school night.
ROSTER games are also on Saturdays from 1-4pm. COST for roster games are $2 per U18 player
Student Support
Could families please ensure that all signed copies of their child/rens learning plans are returned back to the school office this week. Thank you to the families who have already returned their plans.
School Uniform Sales - Old Stock
We have the following items of uniform available for sale at a discounted rate. The following items are old stock as we have been in the process of transitioning over to new suppliers for our school polo tops, rugby jumpers and softshell jackets. These items are still and will remain acceptable to wear. Please see below a list of sizes and stock available that we are currently selling out at half price.
Book Fair Sales & Book Week Dress Up
Our bookfair sales started today and will commence tomorrow, Wednesday 25th August. Book sales are available from 8:30 - 9:00 and from 3:00 - 3:30 in the open area near the front office.
Our Book Week dress-up day will be tomorrow Wednesday 25 August. Students that wish to dress up must bring along the book that has the character their costume is based on. We look forward to seeing students dressed up as their favourite book characters on the day. Please note that students must wear closed-in shoes.
P&F Father's Day Stall
The P&F will hold a Father's Day stall on Thursday 2nd September in the morning block. It will be run similarly to our Mother's Day stall. Each class will have the opportunity to come out of class and purchase an item/s. Prices will be between $3.00-$10.00
Taking Photos
Please be aware when taking photos of your own child that it is important to ensure, where possible, that faces of other students are not in the photo. This is especially important if you plan to put a photo of your child on social media. It is never appropriate to put a photo of another child on social media or upload it to the internet without the express permission of that child's parent/s and/or guardian/s.
WEST Award
Congratulations to Ellie Hayes who received a WEST Award during today's morning assembly. We will continue to acknowledge those students who exhibit WEST (Welcoming, Encouraging; Sorry; Thankful) qualities and Mercy Values (Hospitality, Compassion, Mercy and Respect) by presenting awards at our Monday morning assemblies.
Student of the Week
Prep: Eliza RadichFor her excellent attitude and application towards every aspect of school.

Year 1: Harlan Aherne for a great start to his new school and a fantastic effort with his work in the first week.
Year 2: Hunter Viney for his ability to independently use a range of strategies when solving addition and subtraction problems.
Year 3: Taylor Goss for his application towards the completion of tasks and for welcoming and encouraging others.
Year 4: Livai Sesara for being welcoming by including others in his games and holding the door open.
Year 5: Sophie Mulcahy for effectively using taught techniques to write engaging sizzling starts.
Year 6: Jasper Chamley for consistently showing excellent leadership through the brilliant attitude he displays.
House Raffle Winners
Byrne House: Dawson Furley
Dooley House: Balin Holland
Martyn House: Gideon Barker
Photos of Sporting Events
If any parents or guardians have photos of students from school sporting teams and would like to see these included in the newsletter, please email them to stpatslat@catholic.tas.edu.au
Congratulations to Monty Manion who won the North West Football League Junior U 12s Best and Fairest award. What a fantastic achievement, well done Monty!
Canteen - Volunteer Helpers
Mr. Garrad is no longer available to help in the canteen with Mrs. Davis on a Thursday & Friday due to other commitments. If any parents are available on a Thursday or Friday to help in the canteen for 1-2 hours from 11.30am could you please either contact Mrs. Amy Davis or let Mrs. Harris know and she can pass on your details.
Latrobe Tennis Club
Nut Allergy School
A reminder to parents that St Patrick's is a Nut Allergy School and that we ask that parents not pack nuts or nut products in their children's lunchboxes.
Inquiring Minds - Birth to 5 Years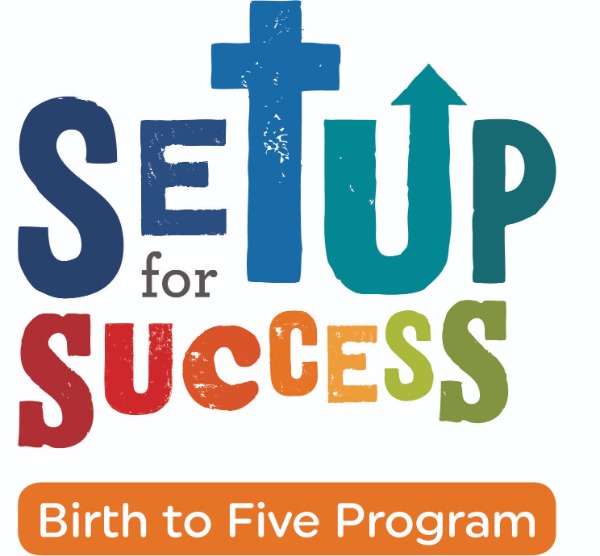 'Inquiring Minds' Birth to 5 program - a 'Set-Up for Success' Catholic Education Tasmania initiative.
Our 'Inquiring Minds' birth to 5 program operates each Friday during school term time from 9.00am to 10.30am. This program involves a considerable focus on communicating to parents the learning intentions of important activities that are associated with early years learning. Mrs Klug will be working to engage parents in early years learning experiences that will ensure children who are enrolling in Kindergarten, will be informed in regards to developing key social, emotional, physical and cognitive skills and understandings. Parents or an adult family member stays for the duration of these sessions; there is no cost, however if you would like to donate a gold coin it would be appreciated. Please feel welcome to participate.
Care and Concern
Please feel welcome to be included in our Care and Concern Volunteer List - thank you to the many school community members who are already on this list and are assisting others: Always please contact your child's teacher, the office staff or Mr Atkins if you feel we could offer support in any way to anyone in our school community in need.
Shim Jang Taekwondo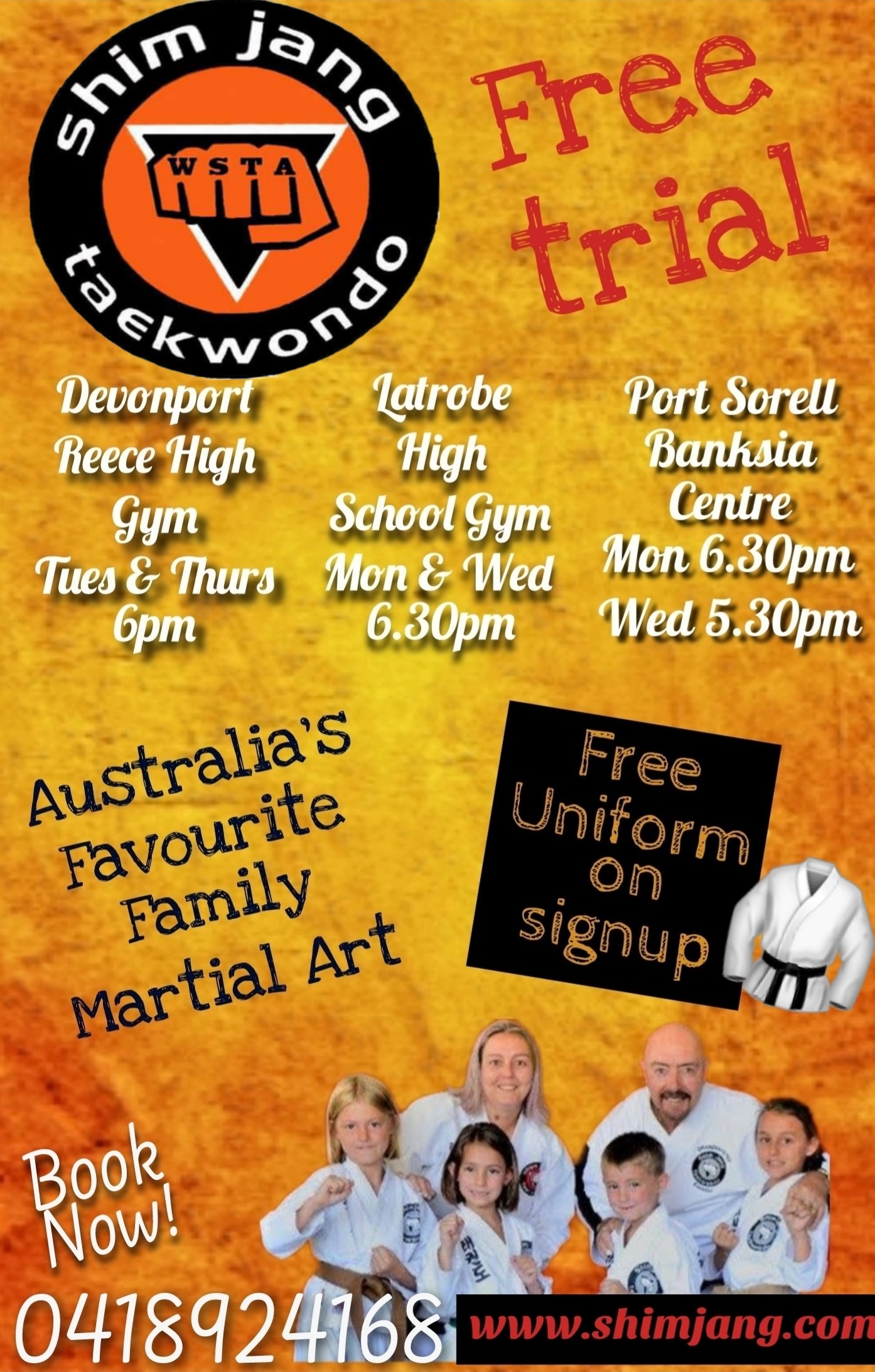 Check in TAS App
It is now a requirement, as part of our COVID Policy, that any adult that visits the school must sign in using the 'Check in TAS App'.
Please view the below PDF for information regarding how to install and use the Check in TAS App.
We have QR codes at the office, school hall, entry doors and classroom doors that can be scanned using this app when you enter a school building.
If you do not have a smartphone or device that will let you install this app, you will need to visit the school office so that we can check you in.
Covid-19 School Safety Protocol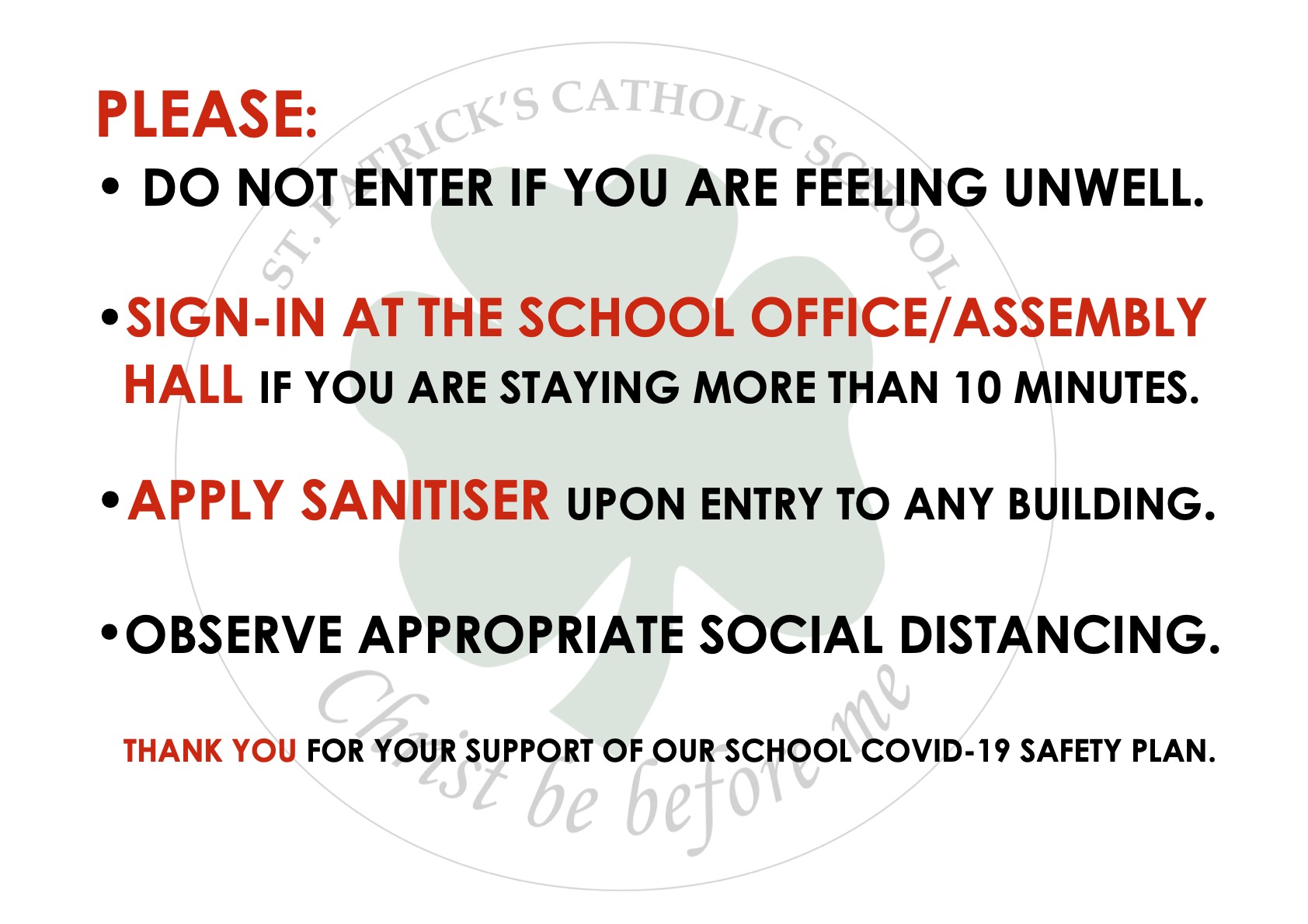 Adults to please hand sanitise upon entering any school building: the school provides hand sanitiser at school venue entry points or adults may use their own (and be observed to use a sanitiser).

Adults, where practicable, to maintain 1.5m physical distancing, observing seating arrangements as communicated by signage or instruction please: indoor event attendance limited to one person per 2 square metre per indoor space.
Adults to sign-in, either at the school office or on a list provided at the entry of the school building. The school is obligated to record contact details of visitors to school events held in school venues, with this information stored securely for a period of 21 days.
Appropriate COVID safe signage is communicated at school entry points. Key message to visitors - if feeling unwell, it is important not to be in attendance; the school will bar entry to people who have tested positive for COVID-19 or who are close contacts of a person who has tested positive for COVID-19.
Although daily cleaning of frequently touched internal surfaces is undertaken, we ask adult visitors to avoid touching surfaces unnecessarily.

THANK YOU