NEWSLETTER 27 -September 7th 2021
Acting Principal's Reflection
Happy Father's Day to all Fathers and to all Father Figures in the lives of our children. The role of Fathers and/or significant male figures in the lives of children, we know, is a very important one. Males, like females, play a crucial part in the development of young minds through all interactions and the examples that they set. Men traditionally play a slightly different role in how they interact with children and research shows that when done in the right ways, this male interaction can significantly shape the attitudes, beliefs and actions of those children into adulthood. Thank you to all the Father's and Father Figures that do such a wonderful job in instilling the students of St Patrick's with such wonderful values.
Pope Francis declared this year as the Year of St Joseph (Jesus' Earthly Father). So, it is quite fitting this year to talk about the role that St Joseph played in Jesus' life. Fortunately, Pope Francis has written an Apostolic Letter for the 150th anniversary of the proclamation of Saint Joseph as Patron of the Universal Church, so, who better to listen to regarding this topic? The below is an excerpt from the Apostolic Letter - Patris Corde by Pope Francis:
WITH A FATHER'S HEART: that is how Joseph loved Jesus, whom all four Gospels refer to as "the son of Joseph".[1]
Matthew and Luke, the two Evangelists who speak most of Joseph, tell us very little, yet enough for us to appreciate what sort of father he was, and the mission entrusted to him by God's providence.
Joseph saw Jesus grow daily "in wisdom and in years and in divine and human favour" (Lk 2:52). As the Lord had done with Israel, so Joseph did with Jesus: he taught him to walk, taking him by the hand; he was for him like a father who raises an infant to his cheeks, bending down to him and feeding him (cf. Hos 11:3-4).
In Joseph, Jesus saw the tender love of God: "As a father has compassion for his children, so the Lord has compassion for those who fear him" (Ps 103:13).
In the synagogue, during the praying of the Psalms, Joseph would surely have heard again and again that the God of Israel is a God of tender love,[11] who is good to all, whose "compassion is over all that he has made" (Ps 145:9).
The history of salvation is worked out "in hope against hope" (Rom 4:18), through our weaknesses. All too often, we think that God works only through our better parts, yet most of his plans are realized in and despite our frailty. Thus Saint Paul could say: "To keep me from being too elated, a thorn was given me in the flesh, a messenger of Satan to torment me, to keep me from being too elated. Three times I appealed to the Lord about this, that it would leave me, but he said to me: 'My grace is sufficient for you, for power is made perfect in weakness'" (2 Cor 12:7-9).
Since this is part of the entire economy of salvation, we must learn to look upon our weaknesses with tender mercy.[12]
The evil one makes us see and condemn our frailty, whereas the Spirit brings it to light with tender love. Tenderness is the best way to touch the frailty within us. Pointing fingers and judging others are frequently signs of an inability to accept our own weaknesses, our own frailty. Only tender love will save us from the snares of the accuser (cf. Rev 12:10). That is why it is so important to encounter God's mercy, especially in the Sacrament of Reconciliation, where we experience his truth and tenderness. Paradoxically, the evil one can also speak the truth to us, yet he does so only to condemn us. We know that God's truth does not condemn, but instead welcomes, embraces, sustains and forgives us. That truth always presents itself to us like the merciful father in Jesus' parable (cf. Lk 15:11-32). It comes out to meet us, restores our dignity, sets us back on our feet and rejoices for us, for, as the father says: "This my son was dead and is alive again; he was lost and is found" (v. 24).
Even through Joseph's fears, God's will, his history and his plan were at work. Joseph, then, teaches us that faith in God includes believing that he can work even through our fears, our frailties and our weaknesses. He also teaches us that amid the tempests of life, we must never be afraid to let the Lord steer our course. At times, we want to be in complete control, yet God always sees the bigger picture.
Please find a link to the full Apostolic Letter below.
Also below is the Prayer for the Year of St Joseph.
Kind regards
Kurt Atkins
Acting Principal
Upcoming Events
September
Mon 6th - Morning assembly - All Welcome

Tues 7th - Fathers Day Sausage Sizzle
Mon 13th - Year 6 Camp - Hobart (Mon 13/9 - Thurs 16/9)

Morning assembly - All Welcome

Fri 17th - Devonport Basketball Primary Schools Tournament (Fri, Sat, Sun)
Mon 20th - Morning Assembly - All Welcome
Fri 24th - Footy Colours Day
October
Mon 11th - Term 4 Commences

Morning Assembly - All Welcome
Welcome Back Mr. Linhart
Fathers Day - Sausage Sizzle
Our Father's Day Sausage Sizzle was held today, thank you to all of our Fathers and Father figures who attended, it looked like everyone had a great time.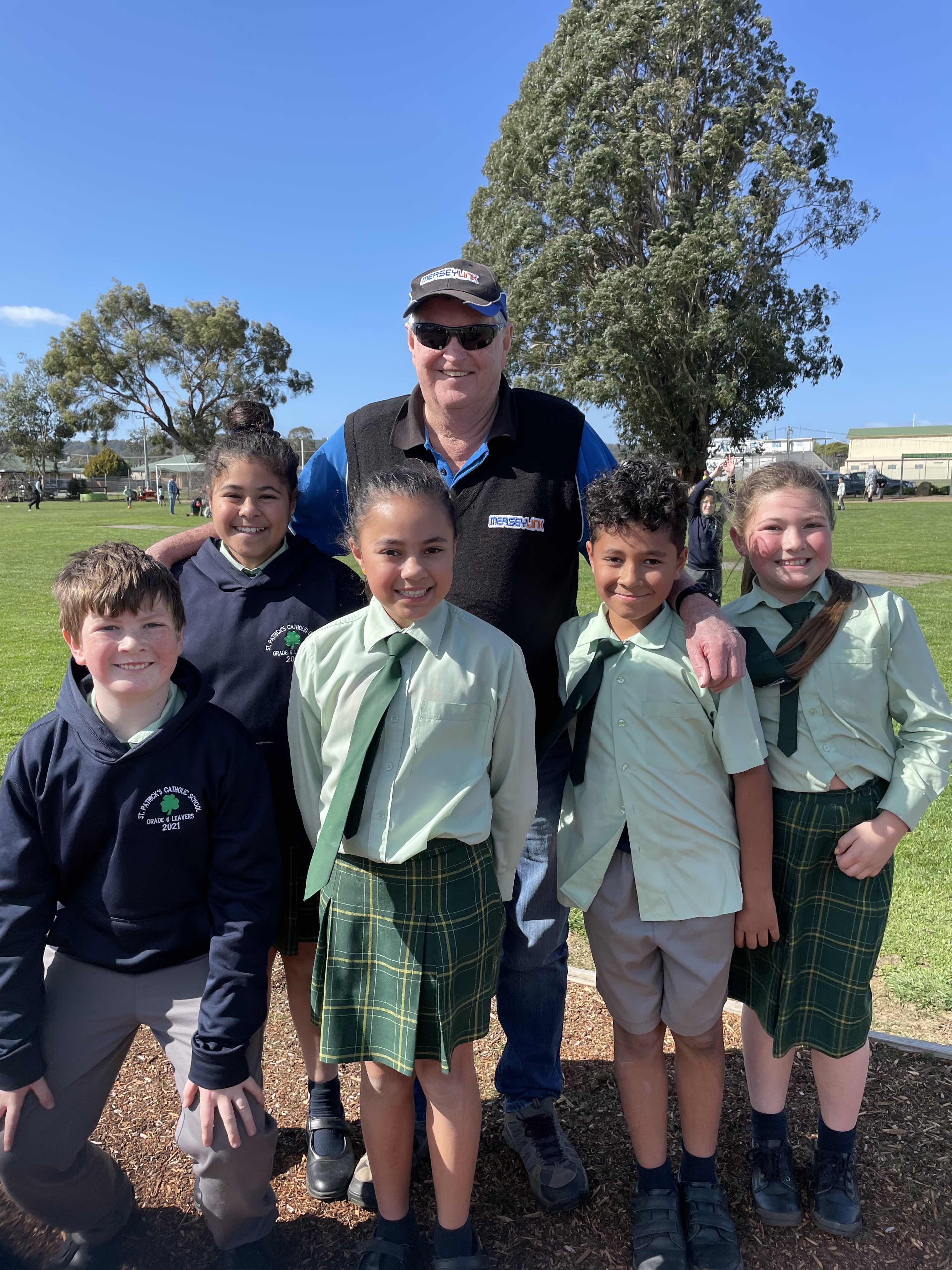 Prev
Showing images
1 - 8
of 54
Next
Staff News
Miss Newell was away Monday - Mrs Fenton taught Year 2
Mr. Atkins and Mrs. Leonard will be away on Wednesday at an insurance meeting.
Staff Car Park
A reminder that families are asked to not use the Staff Carpark as an entrance to the school in the interest of safety. Gates in the Staff Carpark will be locked moving forward. Families can access the school via the gate near the Noone St turning circle.
Winter - Summer Uniform Transition
Our winter to summer uniform transition will begin on Monday 13th September. Students can start to wear their summer uniform from this date, if a student chooses to wear their summer uniform they must wear the full uniform including a school hat. All students must be transitioned to full summer uniform by the commencement of Term 4, Monday 11th October.
Taking Photos
Please be aware when taking photos of your own child that it is important to ensure, where possible, that faces of other students are not in the photo. This is especially important if you plan to put a photo of your child on social media. It is never appropriate to put a photo of another child on social media or upload it to the internet without the express permission of that child's parent/s and/or guardian/s.
WEST Award
Congratulations to Melia Sesara who received a WEST Award during today's morning assembly. We will continue to acknowledge those students who exhibit WEST (Welcoming, Encouraging; Sorry; Thankful) qualities and Mercy Values (Hospitality, Compassion, Mercy and Respect) by presenting awards at our Monday morning assemblies.
Student of the Week
Prep: Ryan Davey for always trying your best, making good choices and having a positive attitude.

Year 1: Maria Al-Shabbani for her outstanding effort across all efforts of her learning.

Year 2: Aleks O'Toole for her outstanding effort when writing sentences using conjunctions.
Year 3: Izabella Goss for her efforts in English activities and for supporting others around the school.
Year 4: Jason Richards for his improvement with decoding unknown words and his fluency when reading aloud. Well done Jason.
Year 5: Ryan Jackson for being a welcoming member of Year 5 and always using his manners.
Year 6: Maddy Hawkins for displaying great leadership skills during Peer Fitness.
House Raffle Winners
Byrne House: Dawson Furley
Dooley House: Zander Bloomfield
Martyn House: Hudson Johnson-Duff
Photos of Sporting Events
If any parents or guardians have photos of students from school sporting teams and would like to see these included in the newsletter, please email them to stpatslat@catholic.tas.edu.au
Weekend Sports
Jack Jumpers Visit
Canteen - Volunteer Helpers
Mrs. Davis is still requesting volunteers to help out in the Canteen for a few hours on a Thursday and Friday. If any parents/grandparents are available to assist in the canteen for 1-2 hours from 11.30am could you please either contact Mrs. Davis or let Mrs. Harris know and she can pass on your details.
Latrobe Tennis Club
Devonport Junior Soccer
Devonport Little Athletics
Nut Allergy School
A reminder to parents that St Patrick's is a Nut Allergy School and that we ask that parents not pack nuts or nut products in their children's lunchboxes.
Inquiring Minds - Birth to 5 Years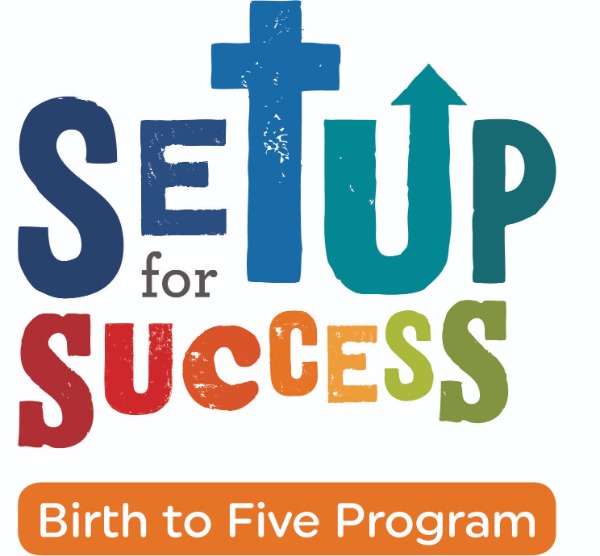 'Inquiring Minds' Birth to 5 program - a 'Set-Up for Success' Catholic Education Tasmania initiative.
Our 'Inquiring Minds' birth to 5 program operates each Friday during school term time from 9.00am to 10.30am. This program involves a considerable focus on communicating to parents the learning intentions of important activities that are associated with early years learning. Mrs Klug will be working to engage parents in early years learning experiences that will ensure children who are enrolling in Kindergarten, will be informed in regards to developing key social, emotional, physical and cognitive skills and understandings. Parents or an adult family member stays for the duration of these sessions; there is no cost, however if you would like to donate a gold coin it would be appreciated. Please feel welcome to participate.
Care and Concern
Please feel welcome to be included in our Care and Concern Volunteer List - thank you to the many school community members who are already on this list and are assisting others: Always please contact your child's teacher, the office staff or Mr Atkins if you feel we could offer support in any way to anyone in our school community in need.
Check in TAS App
It is now a requirement, as part of our COVID Policy, that any adult that visits the school must sign in using the 'Check in TAS App'.
Please view the below PDF for information regarding how to install and use the Check in TAS App.
We have QR codes at the office, school hall, entry doors and classroom doors that can be scanned using this app when you enter a school building.
If you do not have a smartphone or device that will let you install this app, you will need to visit the school office so that we can check you in.
Covid-19 School Safety Protocol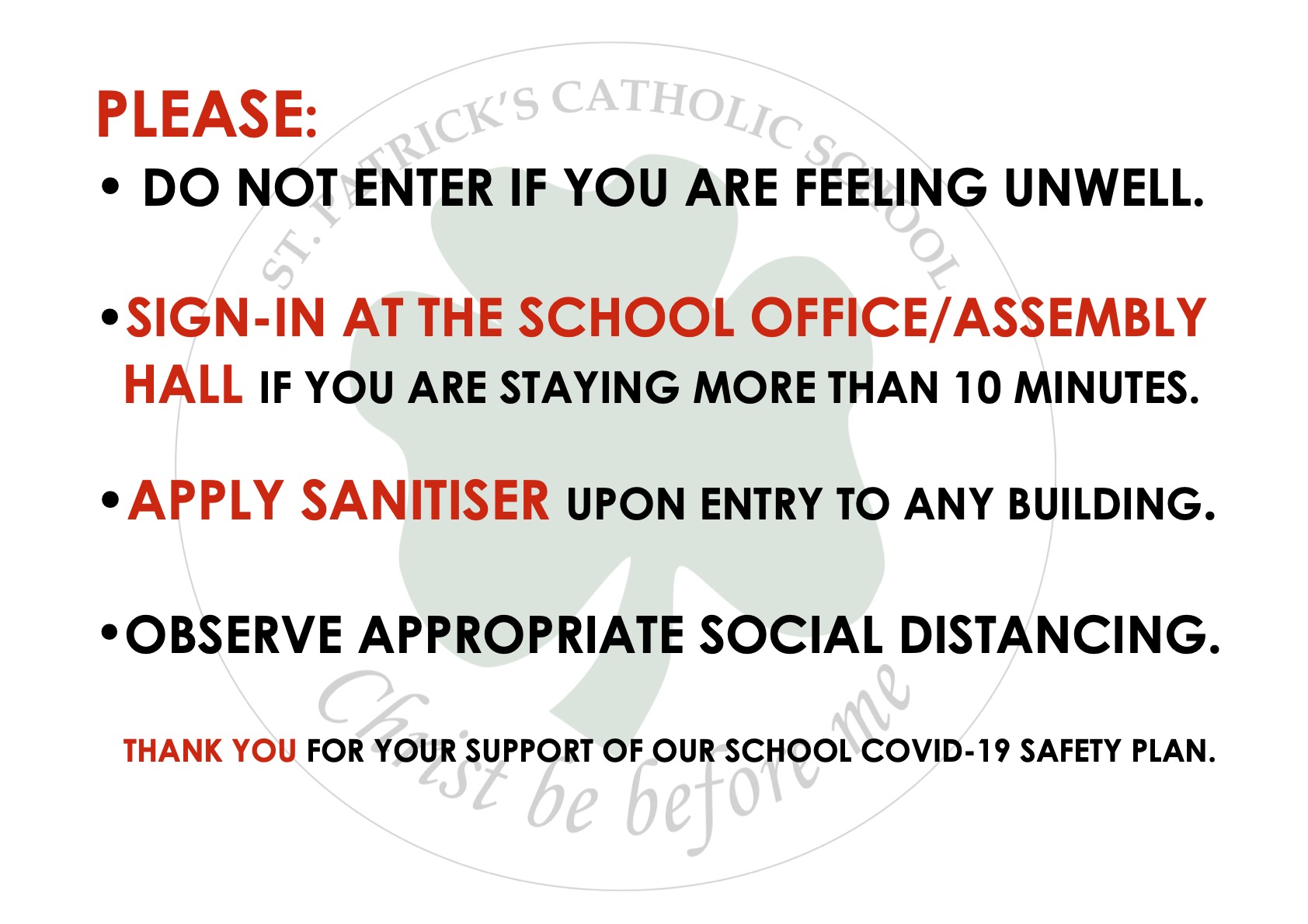 Adults to please hand sanitise upon entering any school building: the school provides hand sanitiser at school venue entry points or adults may use their own (and be observed to use a sanitiser).

Adults, where practicable, to maintain 1.5m physical distancing, observing seating arrangements as communicated by signage or instruction please: indoor event attendance limited to one person per 2 square metre per indoor space.
Adults to sign-in, either at the school office or on a list provided at the entry of the school building. The school is obligated to record contact details of visitors to school events held in school venues, with this information stored securely for a period of 21 days.
Appropriate COVID safe signage is communicated at school entry points. Key message to visitors - if feeling unwell, it is important not to be in attendance; the school will bar entry to people who have tested positive for COVID-19 or who are close contacts of a person who has tested positive for COVID-19.
Although daily cleaning of frequently touched internal surfaces is undertaken, we ask adult visitors to avoid touching surfaces unnecessarily.

THANK YOU