NEWSLETTER 30 - October 12th 2021
Principal's Reflection
As a person whose life mirrored his faith, Henry David Thoreau's life and writing has, is and will continue to inspire others. His quote on the value of discernment is quite poignant: "Where there is not discernment, the behaviour even of the purest soul may in effect amount to coarseness." In simple terms, discernment could be expressed as the time we are willing to spend in reflection between thought and action/response - the difference in outcome from spending 30 minutes sharpening an axe compared to cutting timber for one day with a blunt axe; the difference in outcome from stopping and hammering in a loose nail in a horseshoe, compared to continuing and causing possible lameness in the horse; the difference in the outcome of not contributing to rumour, innuendo or gossip, compared to the debilitating mistrust that synthesises from contributing to such vacuous discussions. I acknowledge with deep gratitude a love of reading as a rich blessing that I have been accorded and one such absorbing book by Richard Rohr titled, "Everything belongs: The gift of contemplative prayer", refers to 'centre and circumference', implying that we too often have things at our centre that afford us instant personal gratification, and the important things that give life to our soul are often reduced in importance by being moved to the circumference.
I remember being in the car on a Saturday afternoon and unfortunately missing the AFL season finale. Whilst driving, I was aware of the empty roads, how quiet the streets were of the numerous towns through which I was driving and how centred most people were on 'the game'. Having the season finale as our 'centre' on that special Saturday afternoon was completely appropriate and understandable, but I was also aware of the necessity of the natural world to continue to have 'survival' as its centre; the birds of prey continued to be seen high in the skies, the lambs continued to bother their mothers for sustenance.
Rohr's concept of centre and circumference is a timely reminder to us all to work hard on ensuring our centre, our primary motivation, should be deeper than 'mere' survival as viewed in nature; it should have a spiritual centre that expects us to beg the question, "Is there more to life than this?" Our 'central' activities need to entice our spirit, a path of gradual awakening and nurturing of the soul and an occasional quietening. Rohr highlighted in his book how vital prayer is in any aspect of transformation that helps us properly align activities to 'centre' and 'circumference'. By no means is such an exercise easy and quick and the exercise is characterised by as much suffering as rejoicing, however, at least it is an exercise that comes from our choice that seeks to address the question of, "Is there more to life?" With the appreciation that what might be 'best' is not necessarily what we might consider the 'easiest.' This is one reason why all classes have a meditative time each day, offering students and staff an opportunity to look within, in the context of being one of many.
I pray that we find the time to consider what we may have placed in the circumference of our lives and work diligently on placing at our life's centre, activities, discussions and goals that aim to be sensitive to the needs of others; not the fabricated needs as depicted by the commercial media, or external authorities that may not be aligned to deeply held, discerned personal values, but rather nourishing the deeper spiritual needs that allow all in a community to feel affirmed. I am deeply appreciative of the many members of the St Patrick's School Community (especially the school leadership team of Mr Atkins, Mrs Badcock, Mrs Marshall, Mrs Leonard and for the extra responsibilities taken on by Mrs Harris), who supported my long-service and renewal leave, allowing me the opportunity to undertake a totally invigorating job as a farm worker on a dairy farm for 5 months, permitting me ample opportunities for renewal of body and spirit. I look forward to continuing our collective roles as educators and learners as part of our unique school.
Regards,
Rod Linhart
PRINCIPAL
Upcoming Events
OCTOBER
Mon 11th:

Term 4 Commences




Morning Assembly - All Welcome

Wed 13th: Morning Assembly - Year 6 Leadership position speeches for Term 4
Thurs 14th: School Counselor available (change of day this week only)

Wed 20th:

LHS Year 6 Taster Day (9.00am -1.00pm)




Fri 22nd:

Year 1 & 2 Excursion - Hagley Farm

Mon 25th: Morning Assembly - All Welcome

Fire Education Program K-6

(all week)




Wed 27th: School Counselor available
NOVEMBER
Mon 1st:

Public Holiday - Recreation Day

Wed 3rd: School Counselor available
Thurs 4th: Athletics Carnival (TBC)
Mon 8th: Morning Assembly - All Welcome

School Swimming Program (

2 weeks Yr 2-5)




2022 Pre-Kinder Session (9am - 10.30am)

Wed 10th: School Counselor available

Mon 15th:

Morning Assembly - All Welcome

2022 Pre Kinder Session (9am - 10.30am)




Wed 17th: School Counselor available
Thurs 25th: Devonport All Schools Triathlon
Fri 26th: Devonport Show Public Holiday
Tues 30th - SBSC

Orientation Day (8.40am - 3.00pm)
IMPORTANT - New Enrolment Form and Updated Terms & Conditions
Please click the below links to read the letter outlining the updated enrolment terms and conditions and enrolment form for 2022. If you have any queries, please contact the office or Mr. Linhart.

*Please note it is not a requirement to fill out a new enrolment form.
Staff News
Mrs Meech was away on Monday, Mrs Mac taught year 3. Mr O'Brien will be away this Friday, Miss Brown will teach year 1.
Prep News - Mrs. Jak
As part of our Physical Science unit, we designed and made a moving object. We had fun designing and making a push-pull toy.
Planning for a Generous Donation
A former student, Mr. Ron Clarke, who passed away recently very kindly donated money to St Patrick's Catholic School as part of his estate. Mr. Clarke was a keen gardener and enjoyed sport and the outdoors. His daughters visited the school to present the donation. We are keen for everyone to be involved in giving ideas to use this contribution to benefit our school and we would like to invite Mr. Clarke's family back to the school in the future to discuss and implement an initiative.
If you have any ideas please draw or write the details and forward them to the school office, Mrs. Badcock or Mr. Atkins and we will display them above the photocopier at the entrance to the school.
Canteen - Term 4
Due to Mrs. Davis being unavailable this week, the canteen will not resume until week 2 next Thursday 21st October. A new summer menu will accompany next week's newsletter.
Staff Car Park
A reminder that families are asked to not use the Staff Carpark as an entrance to the school in the interest of safety. Gates in the Staff Carpark will be locked moving forward. Families can access the school via the gate near the Noone St turning circle.
Taking Photos
Please be aware when taking photos of your own child that it is important to ensure, where possible, that faces of other students are not in the photo. This is especially important if you plan to put a photo of your child on social media. It is never appropriate to put a photo of another child on social media or upload it to the internet without the express permission of that child's parent/s and/or guardian/s.
WEST Award
Congratulations to Lulu Meech who received a WEST Award during today's morning assembly. We will continue to acknowledge those students who exhibit WEST (Welcoming, Encouraging; Sorry; Thankful) qualities and Mercy Values (Hospitality, Compassion, Mercy and Respect) by presenting awards at our Monday morning assemblies.
Student of the Week
Prep: Dawson Furley for his WEST qualities and for always trying his best.

Year 1: Angus Anthony for his outstanding improvement with his reading during Term 3.

Year 2: Meg Kelly for never walking by a need without offering to do something about it.
Year 3: Amelia Willis for her working hard to learn her multiplication and division facts and for her creativity in visual art activities.
Year 4: Dekota Brumby for her improved fluency and comprehension skills when reading.
Year 5: Logan Page for confidently engaging in all learning tasks and classroom discussions.

Year 6: Eamon Young for his maturity through showing initiative both in the classroom and at Year 6 camp.
House & Recycling Raffle Winners
Byrne House: Mushtaq Khan
Dooley House: Esther Bloomfield
Martyn House: Shahad Al-Roubaie
St Brendan Shaw College Extra Transition and Orientation Days
The following days have been confirmed for the extra transition and orientation days for Year 7, 2022
Extra Transition Day #1 - 25 November, 2021 - 10.00am - 12.30pm

Orientation Day - 30 November, 2021 - 8.40am - 3.00pm

Extra Transition Day #2 - 3rd December, 2021 - 1.00pm - 2.45pm (to invited students who have been identified as needing an extra day from two previous visits).



Upon arrival, students are requested to meet in the Westcourt area (adjacent to the turning circle off James Street).
Photos of Sporting Events
If any parents or guardians have photos of students from school sporting teams and would like to see these included in the newsletter, please email them to stpatslat@catholic.tas.edu.au
Latrobe Demons Basketball
Congratulations to the following students who have successfully represented the Latrobe Demons Basketball Association during the 2021 season - Lulu Meech, Melia Sesara, Amaja Scott, Sophie Mulcahy, Ruby Anthony, Tyla O'Toole, Livai Sesara, Buckley Davis, Jimmy Tueon, Chas Kelly, Georgie Tueon and Talei Sesara. It was wonderful to see so many St Patrick's students participating throughout the season.
An extra congratulations to our students who received awards at their recent Junior Presentation Day. What a fantastic effort!
Tyla O'Toole - U12 Girls Shield Coaches Award
Melia Sesara - U12 Girls Shield Runner Up MVP
Jimmy Tueon - U12 Boys Shield MVP
Georgie Tueon - U14 Girls Shield MVP
Luca Adams (former student) - U14 Girls Shield Runner Up MVP
Port Sorell Tennis Coaching
Port Sorell Tennis Coaching has a tennis coaching group session on Thursday nights for children aged 5-14 years old. Tennis recommences the first week of Term 4. A group lesson lasts for 35 minutes with children of similar abilities grouped together.
If you are interested please contact Peter Georgiades on 0439637301 or 64287112.
Peter Georgiades
Junior Development Coach, Tennis Australia
Nut Allergy School
A reminder to parents that St Patrick's is a Nut Allergy School and that we ask that parents not pack nuts or nut products in their children's lunchboxes.
Inquiring Minds - Birth to 5 Years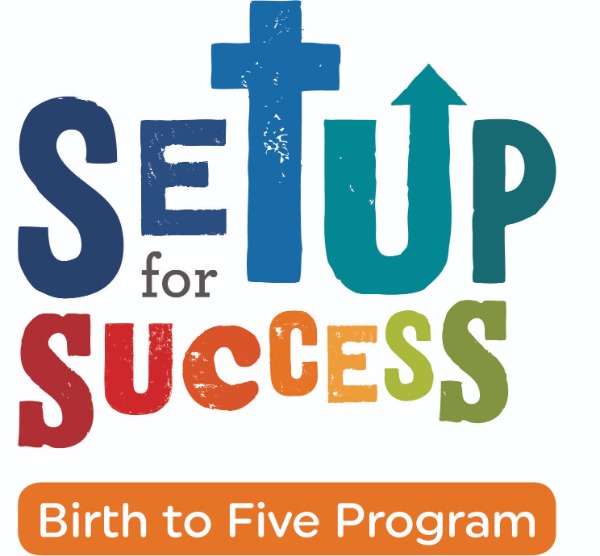 'Inquiring Minds' Birth to 5 program - a 'Set-Up for Success' Catholic Education Tasmania initiative.
Our 'Inquiring Minds' birth to 5 program operates each Friday during school term time from 9.00am to 10.30am. This program involves a considerable focus on communicating to parents the learning intentions of important activities that are associated with early years learning. Mrs Klug will be working to engage parents in early years learning experiences that will ensure children who are enrolling in Kindergarten, will be informed in regards to developing key social, emotional, physical and cognitive skills and understandings. Parents or an adult family member stays for the duration of these sessions; there is no cost, however if you would like to donate a gold coin it would be appreciated. Please feel welcome to participate.
Care and Concern
Please feel welcome to be included in our Care and Concern Volunteer List - thank you to the many school community members who are already on this list and are assisting others: Always please contact your child's teacher, the office staff or Mr Linhart if you feel we could offer support in any way to anyone in our school community in need.
Check in TAS App
It is now a requirement, as part of our COVID Policy, that any adult that visits the school must sign in using the 'Check in TAS App'.
Please view the below PDF for information regarding how to install and use the Check in TAS App.
We have QR codes at the office, school hall, entry doors and classroom doors that can be scanned using this app when you enter a school building.
If you do not have a smartphone or device that will let you install this app, you will need to visit the school office so that we can check you in.
Covid-19 School Safety Protocol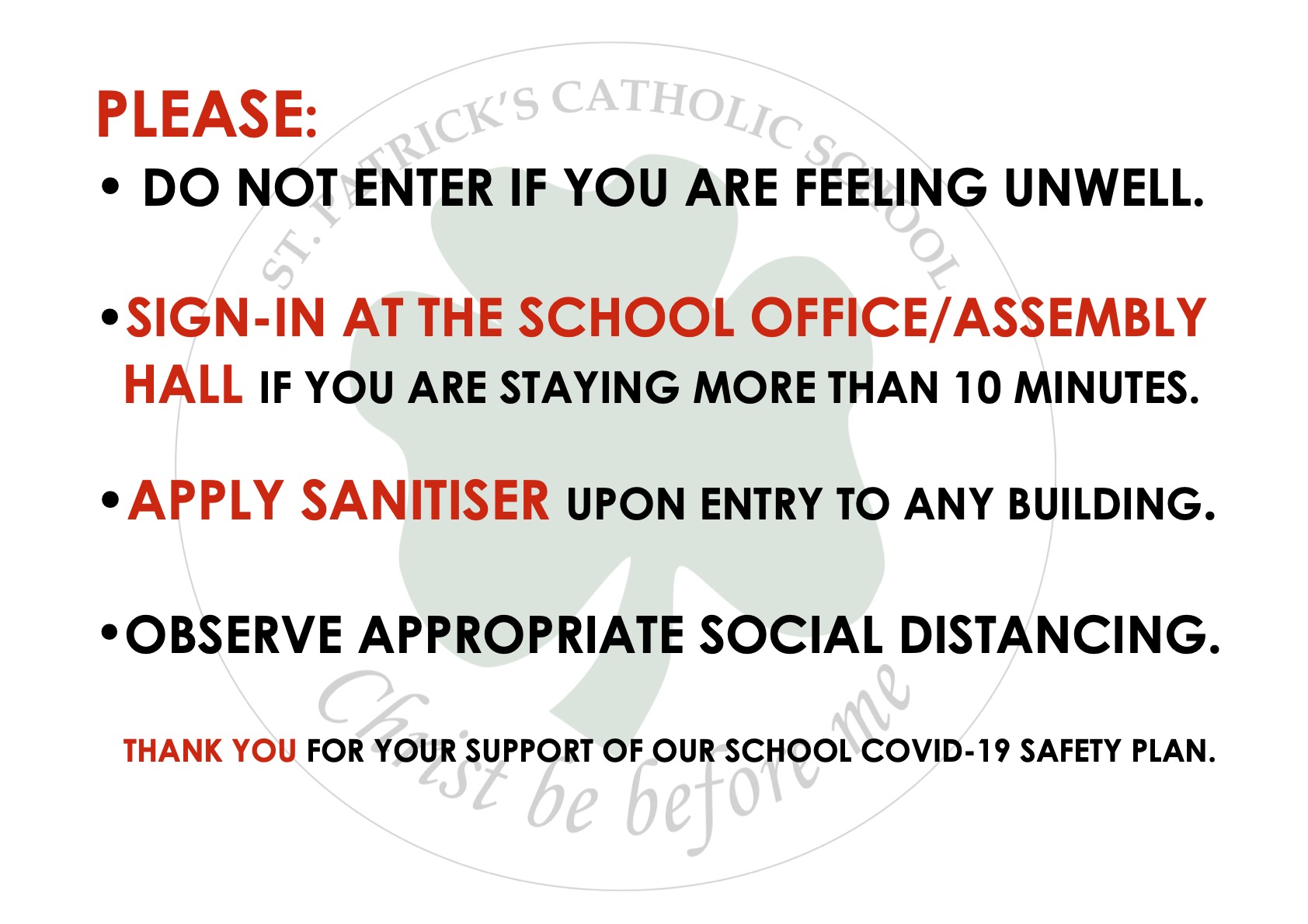 Adults to please hand sanitise upon entering any school building: the school provides hand sanitiser at school venue entry points or adults may use their own (and be observed to use a sanitiser).

Adults, where practicable, to maintain 1.5m physical distancing, observing seating arrangements as communicated by signage or instruction please: indoor event attendance limited to one person per 2 square metre per indoor space.
Adults to sign-in, either at the school office or on a list provided at the entry of the school building. The school is obligated to record contact details of visitors to school events held in school venues, with this information stored securely for a period of 21 days.
Appropriate COVID safe signage is communicated at school entry points. Key message to visitors - if feeling unwell, it is important not to be in attendance; the school will bar entry to people who have tested positive for COVID-19 or who are close contacts of a person who has tested positive for COVID-19.
Although daily cleaning of frequently touched internal surfaces is undertaken, we ask adult visitors to avoid touching surfaces unnecessarily.

THANK YOU