NEWSLETTER 32 - October 26th 2021
Principal's Reflection
"A person would do nothing if he waited until he could do it so well that no one could find fault." (Cardinal John Henry Newman.) Being proud of an achievement does not imply being perfect. Staff at St Patrick's, as with all educators, are faced with the double dilemmas of being 'time-poor and goal-rich' – we desire, plan and implement diverse learning programs that are intended to enhance student outcomes, however, too often everyone's best intentions and subsequent achievement of goals are compromised by the demands on our time. I can attest to the pride that staff take in their planning; equally I can attest to the frustrations felt by staff when a lack of time compromises such planning. As educators, perhaps one of our key indicators of 'success' is if our students, our colleagues and family members are jointly proud of the results of our endeavours. The Bible often refers to pride as being contrary to values that are reflective of the Golden Rule of 'doing unto others…', however, Suzy Killmister's book, 'Contours of Dignity' had resonance for me regarding highlighting the symbiotic relationships that characterise our St Patrick's School community. Killmister declares that pride doesn't have to mean taking oneself to be better than others; it can instead mean standing up in the face of attempts to put one (or others) down, to be accorded the respect one is due without vain conceit; to be proud is to insist on one's right to flourish, in the face of a others who may be denying that 'right.' From this perspective, pride comes to be aligned strongly to treating others and being treated with dignity, and Killmister highlights the following forms of dignity in this context:
To have personal dignity, according to her theory, is to hold oneself to a set of standards, which are taken to be ennobling to uphold and/or debasing to transgress.
Social dignity implies setting ourselves standards, and being proud of upholding them, including being part of communities that hold themselves to standards, creating a certain kind of pride that comes from the realisation that we are living up the values and ideals of our valued peers.
Frustrated dignity implies that rather than being forced to do something shameful, people can be prevented from doing things they can take pride in or that could earn the respect of their community.
Pride in the form of perceiving oneself to be better than others — not just in terms of some particular skill or attribute, but simply as a human being — amounts to a denial that others share the same status as human, and there is a danger to respecting the dignity of others in words and deeds. This form of pride, often viewed in our own and other societies, is a clear violation of the golden rule of "do unto others …" The pride of accomplishment, of working to achieve a worthy goal, of using a positive attitude to persevere and display resilience in any worthy application is indeed praiseworthy and should not be viewed in the context of diminishing the worth or dignity of others. Our school continues to be praiseworthy and proud of students who display heartening attitude, application and achievement – our morning assemblies recognise one or more of these important 'A' words, and these moments of shared celebration do not compromise the dignity of others but act as illustrations of praiseworthy qualities.
There's value in taking pride in what we do, and in earning the esteem of our peers. Not only is there nothing wrong with such pride, attempts to destroy or block it in others are deeply harmful. There is, however, another kind of pride that it is vital to guard against. If we're tempted to place ourselves above others, and demand forms of treatment that we don't take others to be due, we are no longer just engaged in protecting our own wellbeing — we're denying the human dignity of our fellows. I thank all in our school community who set themselves high and reasonable expectations, are generous in their celebration of the achievement of others and continue to work hard on developing the intrinsic, internal motivation to maintain a mindset of being goal-oriented within a supportive learning community.
Regards,
Rod Linhart
PRINCIPAL
Upcoming Events
OCTOBER
Mon 25th: Morning Assembly - All Welcome

Fire Education Program - Cancelled




Wed 27th: School Counselor available
Thurs 28th: Crazy Sock Day - Gold Coin Donation
NOVEMBER
Mon 1st:

Public Holiday - Recreation Day

Wed 3rd: School Counselor available
Thurs 4th: Athletics Carnival
Mon 8th: Morning Assembly - All Welcome

School Swimming Program (

2 weeks Yr 2-5)




2022 Pre-Kinder Session (9am - 10.30am)

Wed 10th: School Counselor available

Mon 15th:

Morning Assembly - All Welcome

2022 Pre Kinder Session (9am - 10.30am)




Wed 17th: School Counselor available
Mon 22nd: Morning Assembly - All Welcome

2022 Pre Kinder Session (9am - 10.30am)

Thurs 25th: Devonport All Schools Triathlon
Fri 26th: Devonport Show Public Holiday
Mon 29th: Morning Assembly - All Welcome

Year 5 Camp - Depart

(Details TBA)

Tues 30th - SBSC Year 6

Orientation Day (8.40am - 3.00pm)
2022 Term Dates
Term 1 - Thursday 3rd February - Thursday 14th April
Term 2 - Monday 2nd May - Friday 8th July
Term 3 - Monday 25th July - Friday 30th September
Term 4 - Monday 17th October - Thursday 15th December
Staff News
Ms. Stuart attended a Professional Learning day on Monday, Miss Brown taught Year 4. Mr Atkins will be away on Friday.
Year 4 News - Ms. Stuart
On Tuesday 19th of October Year 4 worked with Dave Gough to maintain and improve the Dome Hut. We added Dogwood to the main structure and re-covered the top with bracken. Dave then came into the classroom and shared some of his knowledge of Aboriginal shelter and life with us through Art.
Some students reflections on the day with Dave include:
I enjoyed learning about how families live together in the same village. Sophie
I liked learning some of the Aboriginal language 'Ya' means Hello and 'Wulika' means goodbye. Mushtaq
I enjoyed learning about the different types of shelters and how they were made. RoseI liked using twine to fix up the Dome Hut. Frank
I learnt that Aboriginal people made string out of plants. Oliver
I enjoyed drawing the Aboriginal village and adding the animals. Dekota
Religious Education - Mrs. Halley
CRAZY SOCK DAY - Thursday, 28th October.
Wear some CRAZY SOCKS to school and bring a GOLD COIN donation. Donations are for the Catholic Mission's annual Socktober month each October.
The month is a celebration of the global work of the Church and the dedication of missionaries, both religious and lay, as they reach out and support children and communities in need around the world. Each year, our support of Socktober contributes crucial funding and promotes advocacy for people in need all around the world. This year, the Mission focus is Thailand, specifically those from slum areas in Bangkok. Our actions will make a difference in their lives.
We remember in our prayers, the work of the Catholic Mission and the people they are supporting throughout the world, including Australia.
Thank you in anticipation for your generous DONATIONS and looking forward to seeing all those CRAZY SOCKS on Thursday.
Athletics Carnival
Our athletics carnival will be held next Thursday 4th November. Please see below the planned itinerary for the day's events, this is an indication of times and may differ slightly on the day. Students are to wear their PE uniform or a house coloured t-shirt may be worn. Students from Year 3-6 will be selected from this carnival to represent St Patrick's at the North West Combined Primary School Carnival which will be held in Penguin on Wednesday 17th November.
Spectators are welcome at this event, please make sure that you check-in via the Tas Check-In app or sign in at the school office.
Lost Property
Currently, we have a large quantity of lost property in our lost property box, we also have several students who have lost jackets, jumpers, etc that are named and can not be located in lost property. Could we ask all parents as the year is coming to an end to please check their children's bags for any items that are not their own and return them back to your child's class teacher or the office. Thank you.
Any unclaimed lost property at the end of the year will be made available for donations leading into 2022.
Fire Education Week - Cancelled
Unfortunately, the Fire Education week has been cancelled due to Fireman Craig being unwell. This will now be rescheduled for 2022.
Canteen - Term 4
Please find attached a new summer menu for term 4. If anyone wishes to volunteer and help out in the canteen on a Thursday or Friday feel free to contact the office and we can pass on your details; ANY ASSISTANCE FROM NOON UNTIL 1.30pm ON THESE TWO DAYS WILL BE GREATFULLY APPRECIATED. A copy of the menu went home with students last week and is available on our website.
Staff Car Park
In the interest of safety, a reminder that families are asked to not use the Staff Carpark as an entrance to the school. Families can access the school via the gate near the Noone St turning circle. Thank you for your support of student wellbeing.
WEST Award
Congratulations to Sasha Tucker who received a WEST Award during today's morning assembly. We will continue to acknowledge those students who exhibit WEST (Welcoming, Encouraging; Sorry; Thankful) qualities and Mercy Values (Hospitality, Compassion, Mercy and Respect) by presenting awards at our Monday morning assemblies.
Student of the Week
Prep: Milla Rockliff for being a WEST student and for trying her best with all of her school work.

Year 1: Ridha Al-Roubaie for his positive attitude towards his learning and his consistently outstanding work.

Year 2: Ellie Hayes for always being respectful by listening well and following classroom instructions.

Year 3: Chloe Anthony for her effort and application towards completing tasks and for attention to detail in visual art activities.
Year 4: Chas Kelly for his great application in Design and Technologies to create a toy with an elastic property.
Year 5: Suraya Khan for the engaging informative text she has written about Ants.
Year 6: Abbie Venton for her conscientious planning and application to neatly presenting the draft of her narrative writing.
Aussie of the Month
Congratulations to Shahad Al-Roubaie who received our Aussie of the Month award at Monday morning's assembly.
House & Recycling Raffle Winners
Byrne House: Maria Al-Shabbani
Dooley House: Emilia Ling
Martyn House: Jed Atkins
Book Club - Issue 7
BOOK CLUB Issue 7 is out now. This issue has some wonderful Christmas gift ideas, loads of new releases for your children's summer holiday reading and it is jam-packed, so make sure you have a look! Remember you can order online or via paper order, orders close tomorrow 26th October 2021.
Photos of Sporting Events
If any parents or guardians have photos of students from school sporting teams and would like to see these included in the newsletter, please email them to stpatslat@catholic.tas.edu.au
Taking Photos
Please be aware when taking photos of your own child that it is important to ensure, where possible, that faces of other students are not in the photo. This is especially important if you plan to put a photo of your child on social media. It is never appropriate to put a photo of another child on social media or upload it to the internet without the express permission of that child's parent/s and/or guardian/s.
Covid-19 Vaccination Clinics
Latrobe Junior Cricket Club
Port Sorell Table Tennis Club
Nut Allergy School
A reminder to parents that St Patrick's is a Nut Allergy School and that we ask that parents not pack nuts or nut products in their children's lunchboxes.
Inquiring Minds - Birth to 5 Years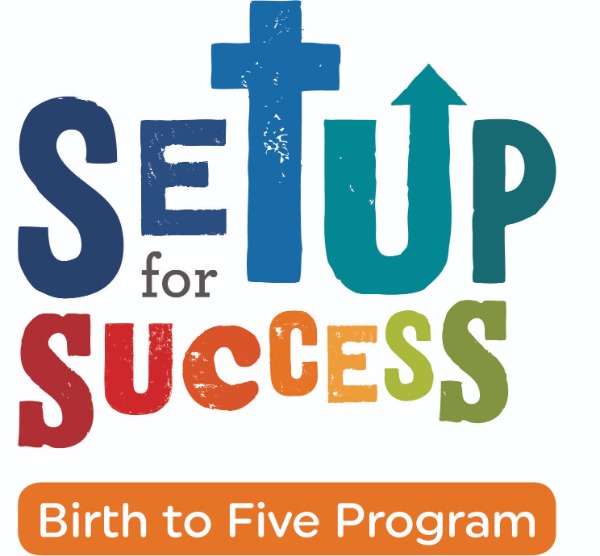 'Inquiring Minds' Birth to 5 program - a 'Set-Up for Success' Catholic Education Tasmania initiative.
Our 'Inquiring Minds' birth to 5 program operates each Friday during school term time from 9.00am to 10.30am. This program involves a considerable focus on communicating to parents the learning intentions of important activities that are associated with early years learning. Mrs Klug will be working to engage parents in early years learning experiences that will ensure children who are enrolling in Kindergarten, will be informed in regards to developing key social, emotional, physical and cognitive skills and understandings. Parents or an adult family member stays for the duration of these sessions; there is no cost, however if you would like to donate a gold coin it would be appreciated. Please feel welcome to participate.
Care and Concern - UPDATE
We often have families who are in need of support 'on the day' and our request for support, such as a meal, may be supplied too late to really assist at a critical juncture. As such, if you feel that you are willing and able to assist in the preparation of a meal (or even a portion of a meal) that we can then store in the school freezer and make available to families 'on the day', please feel welcome to drop in a meal - it could simply be adding a little more of the same ingredients to a meal you are already preparing and putting aside the extra quantity for our Care and Concern initiative. Always please contact your child's teacher, the office staff or Mr Linhart if you feel we could offer support in any way to anyone in our school community in need. Thank you.
Check in TAS App
It is now a requirement, as part of our COVID Policy, that any adult that visits the school must sign in using the 'Check in TAS App'.
Please view the below PDF for information regarding how to install and use the Check in TAS App.
We have QR codes at the office, school hall, entry doors and classroom doors that can be scanned using this app when you enter a school building.
If you do not have a smartphone or device that will let you install this app, you will need to visit the school office so that we can check you in.
Covid-19 School Safety Protocol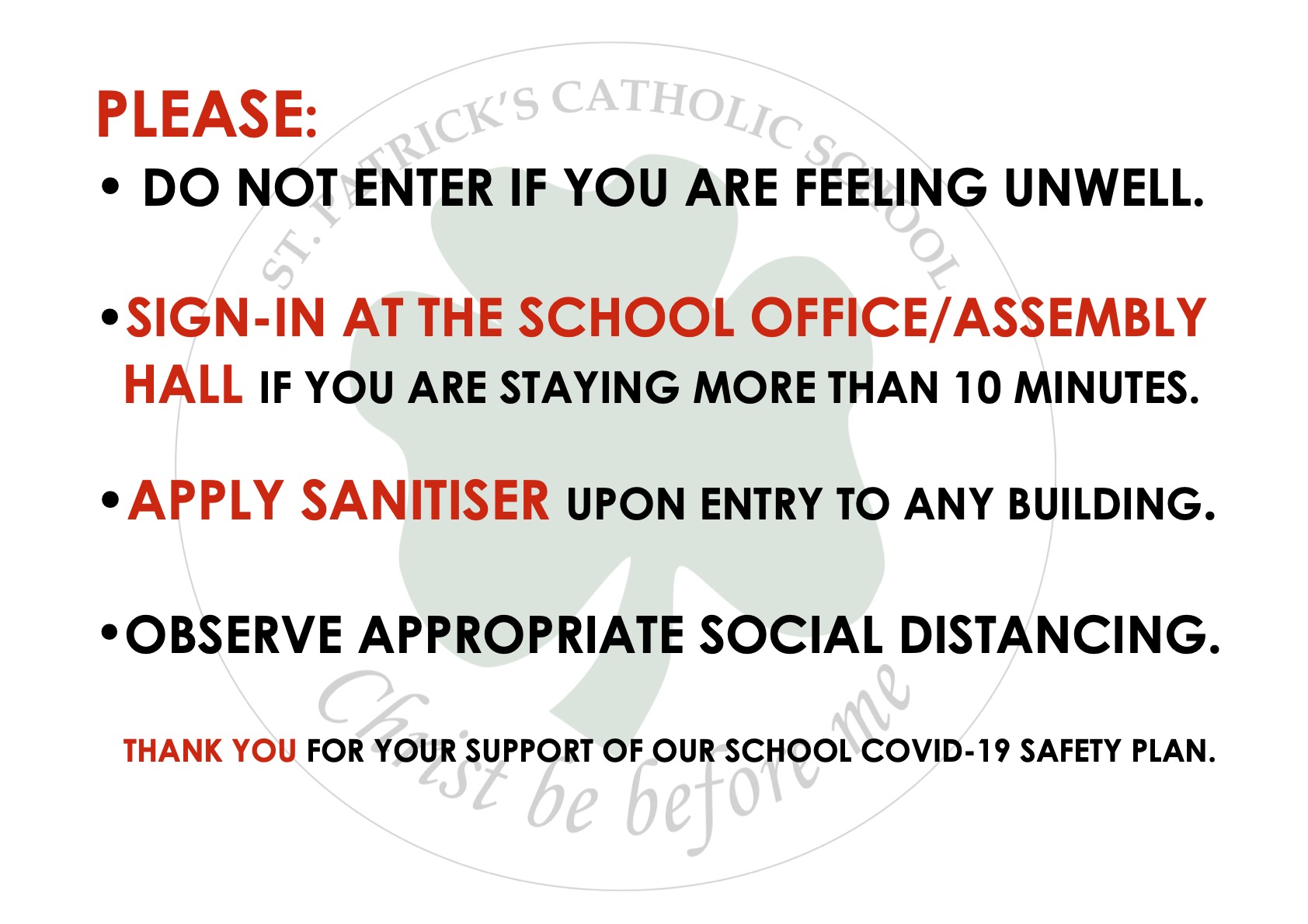 Adults to please hand sanitise upon entering any school building: the school provides hand sanitiser at school venue entry points or adults may use their own (and be observed to use a sanitiser).

Adults, where practicable, to maintain 1.5m physical distancing, observing seating arrangements as communicated by signage or instruction please: indoor event attendance limited to one person per 2 square metre per indoor space.
Adults to sign-in, either at the school office or on a list provided at the entry of the school building. The school is obligated to record contact details of visitors to school events held in school venues, with this information stored securely for a period of 21 days.
Appropriate COVID safe signage is communicated at school entry points. Key message to visitors - if feeling unwell, it is important not to be in attendance; the school will bar entry to people who have tested positive for COVID-19 or who are close contacts of a person who has tested positive for COVID-19.
Although daily cleaning of frequently touched internal surfaces is undertaken, we ask adult visitors to avoid touching surfaces unnecessarily.

THANK YOU