NEWSLETTER 35 - November 16th 2021
Principal's Reflection
Helen Keller, blind and deaf from 19 months of age could have been defeated by the sense of suffering and 'injustice' that characterised her life, yet she became an author, civil libertarian and lived a life of extraordinary accomplishment. She highlighted the positive aspect of suffering by stating, "Character cannot be developed in ease and quiet. Only through experience of trial and suffering can the soul be strengthened", ambition inspired, and success achieved. Last Thursday our school captains laid a wreath as part of a community wreathe laying ceremony. for a Remembrance Day liturgy. During our school day, there are many indicators to highlight to me the fact that students are getting tired, teachers' job lists are getting longer, and deadlines are no longer looming - they are here and now! However, our 'suffering' of the effects of a long and busy school year is nothing compared to the deep and traumatic suffering that millions experience through the effects of war. St Paul wrote in his letter to the Romans (5: 3) that, "We rejoice in our sufferings, because we know that suffering produces endurance; endurance produces character; and character, hope." There is no shallow dismissal of 'suffering' in St Paul's statement; he was a man who apparently experienced significant personal suffering in his life. In our own 'remembrance' of the year, we come to a reflection based on our own personal understanding and there would be few of us who could call on the terrible personal and often daily suffering that is the experience of countless millions who are cruelly persecuted and are powerless to act in the face of injustice. However, that doesn't prevent us to be fully empathetic to another's plight and needs.
It is interesting to hear responses from parents when they are asked in the enrolment interview to state what they would like from St Patrick's – what is their expectation of us as a school. Invariably it is the hope that their child is safe, followed shortly after by the provision of routines and a culture that supports children learning values that enhance relationships. Being in a relationship – whether it is with family, friends, work colleagues or members of the public – has a degree of 'suffering'. Just as we should not expect all prayers to be answered merely because we add, "In Jesus name" at the conclusion, so too we shouldn't expect every and all our relationships to be a bed of roses.
I believe our school establishes realistic expectations for all members of the school community, expectations that are well communicated and generally universally embraced. The challenge for all of us is to endure the occasional 'sufferings' that we experience as we are daily challenged to enter into meaningful relationships with each other for the collective benefit of the school community. To be people of hope and character, as espoused by St Paul, we need to be aware of the suffering of others and assist them in persevering and being courageous. As we get closer to the Advent period, a season of goodwill is promoted and there may be a tendency for 'cracks to be wallpapered over'. Let's acknowledge the importance of grace in suffering – that we need to move higher than merely taking the good with the bad; we need to see gifts in each experience and be creative in our response and hence grow from the experience. Thank you to all in our school community who accept a degree of challenge, of difficulty, of suffering as being part of a life that is full, rich and offers a future characterised by the motivation that hope brings in the context of suffering.
Regards,
Rod Linhart
PRINCIPAL
Upcoming Events
NOVEMBER
Mon 15th:

Morning Assembly - All Welcome

2022 Pre Kinder Session (9am - 10.30am)




Wed 17th: School Counselor available
Mon 22nd: Morning Assembly - All Welcome

2022 Pre Kinder Session (9am - 10.30am)

Wed 24th: Crazy Hair Day - Fundraiser
Thurs 25th: Devonport All Schools Triathlon
Fri 26th: Devonport Show Public Holiday
Mon 29th: Morning Assembly - All Welcome

Year 5 Camp - Depart

(Details TBA)

Tues 30th: SBSC & LHS Year 6

Orientation Day (8.40am - 3.00pm)
DECEMBER
Fri 3rd: Prep Nativity Play - Performance for Parents and Family Members (10.30am)
Mon 6th: Morning Assembly - All Welcome

Prep Nativity Play - Whole School Performance

Fri 10th: Year 6 Social & Cultural Excursion

Year 5 Play Wizard of Oz - Performance for Parents and Family Members (2.00pm)

Mon 13th: Year 6 Leavers and Awards Assembly (9.00am - 10.30am)

Year 6 Liturgy and Leavers Dinner (5.30pm -9.00pm)

Tues 14th: Whole School Mass (10.00am)
Thurs 16th: Last Day of School - Students Finish
Fri 17th: Staff Finish
2022 Term Dates
Term 1 - Thursday 3rd February - Thursday 14th April
Term 2 - Monday 2nd May - Friday 8th July
Term 3 - Monday 25th July - Friday 30th September
Term 4 - Monday 17th October - Thursday 15th December
Remembrance Day
On Thursday 11 November, our School Captains, Gideon and Georgie, laid a wreath at the cenotaph in Latrobe during the Remembrance Day Service on behalf of the St Patrick's Catholic School Community to honour those that have fallen and served in the defence of Australia.
Meanwhile, students at the school listened to 'The Last Post' and then observed one minute of silence, which was then followed by 'The Reveille'. At the morning assembly, we discussed the importance of taking time to reflect on our history and acknowledge those that have served their country, so that we can enjoy the peace we have today.
First Lego league - Launceston Regional
On Saturday 13 November, our two First Lego League teams competed in the Launceston Regional First Lego League Tournament for 2021. Our first team, the Clover Clowns, consisted of Abbie Venton, Loretta Smith, Emily Phegan, Gideon Barker & Adam van der Hulst. Our second team, the Clever Clovers, consisted of Georgie Tueon, EJ Sullivan, Thomas Marshall & Kyan Mayes. Both teams have worked incredibly hard over the past 5 weeks to prepare for the tournament. This has involved them building and programming a Lego EV3 Robot that is capable of completing a variety of missions on this year's Cargo Connect FLL Robot Table for the Robot Game (as seen in the pictures below). Both teams also had to research and develop an innovative solution to a real-world problem involving the transportation of cargo and/or packages as part of their Innovation Project. Both teams did an amazing job in the Robot Game, with the Clever Clovers picking up 4th place with a score of 250 points and the Clover Clowns stealing top spot with an amazing last run and a high score of 325 points.
Prev
Showing images
1 - 8
of 12
Next
Uncle Hank Visit - Mr O'Brien
Last week, students in Year 3 and Year 6 had the privilege to work and learn from Aboriginal Elder, Uncle Hank. Students in Year 6 participated in an engaging and interactive learning experience called 'Gumnuts to Buttons', exploring historical events of Tasmanian Aboriginal people. With Year 3 students, Uncle Hank shared some of his wisdom and knowledge of local indigenous language, culture and customs and explored what it means to be 'connected to country.' The day ended with students from both classes learning about traditional hunting tools and testing their throwing skills with the spears and the waddies. The feedback from students about their experience has been very positive, as too was Uncle Hank's feedback about the students from St Patrick's Catholic School. A big thank you goes to Uncle Hank, Mrs Kingshott and Mrs Meech for the success of the day.
Prev
Showing images
1 - 8
of 14
Next
Year 6 News - Mrs Kingshott
Year 6 has been investigating Democracy and Citizenship. As part of the learning students wrote their own argument for or against Aboriginal and Torres Strait Islander land rights. Students then practised their debating knowledge and oral presentation skills by participating in a role play about 'Passing a Bill' in the House of Representatives. Year 5 were invited to participate as a 'public gallery' and had the opportunity to vote for or against the arguments presented.
Circle of Life Program
The Circle of Life Program (Relationships and Sexuality Education) will be visiting our school on Wednesday 1st (Parent information session), Thursday 2nd December and Friday 3rd December – in-class sessions. The program is presented by Monique Hall who has extensive experience working with children and families in schools and the community. The program works with students from Prep to Year 6 and is aligned with the Australian Curriculum: Health and Physical Education. The program aims to encourage parent/carer and child discussions around the topics of personal and cyber safety, families, friendships, puberty and relationships. Monique will present an information session for parents on Wednesday 1st December and discuss the program focus areas for each year group. In class sessions: students are invited to participate in the in-class program. Students will learn age-appropriate information in an interactive and relaxed classroom setting using Powerpoint presentations, group discussion, books and take-home activities. Parents are requested to please read the accompanying information regarding the program and feel welcome to seek any clarification or elaboration with Mr. Linhart and/or attend the parent information session, which will be conducted in the school assembly hall from 4.00pm on Wednesday 1st December and return the consent form to school by Thursday 2nd December.
Sessions are planned to be held at the following times:
Thursday 2nd December Years 3/4 9.00am-9.50am
Thursday 2nd December Years 1/2 9.55am – 10.30am
Thursday 2nd December Prep 10.35am-11.00am
Thursday 2nd December Years 5/6 1.30pm-2.45pm
Friday 3rd December Years 5/6 9.00am-10.15am
Friday 3rd December Prep 10.20am-10.50am
Friday 3rd December Year 3/4 11.45am -12.45pm
Friday 3rd December Years 1/2 1.30pm-2.15pm
Library - Mrs Carter
This week overdue notes will be distributed to children who have overdue school library resources; we are asking parents to please assist their child or children to make this an easy process of locating and returning their overdue books as this seems to be a difficult process for some students. Our school prides itself on having wonderful resources and we need to work together to keep this collection of resources of high quality and ample quantity. If books can't be found then please communicate this to the library; it is completely understandable that things get lost, but we need to also teach our children to take responsibility. This also applies to HOME READERS. Thank you.
Book Club
BOOK CLUB Issue 8 is out now! The final Book Club for the year. It's loaded with incredible Christmas books, gift ideas and summer reading for all ages and interests. Thank you to everyone for supporting our Book Club this year, it is appreciated. Orders close 30th November.

Tasmanian Triathlon Schools Challenge

This event for Grades 3-6 students is to be held at the Bluff in Devonport on Thursday 25th November. Parents of students who are involved in this event are responsible for transporting their child or children and for supervision on the day. A St Patrick's staff member will be in attendance at the event to assist with any inquiries or assistance. Official entries have closed. We wish the best for the following students who have nominated: Charlie Jones, Oliver Parry, Monty Manion, Grace Locke, Harper Clarke, Lucy Chapman, Emilia Ling, Amelia Willis, Ruby Warren, Chloe Anthony, Hudson Brumby, Hamish Crawford, Taylor Goss, Egan Boss, Jovi Rand, William Brazendale, Jack Chapman, Kyan Mayes, Connor Anderson, Tyla O'Toole, Claire Simpson, Harrison Fawkner, Ryan Jackson, Lincoln McQueen, Ruby Anthony, Thomas Marshall, Cameron Reeves, Talei Sesara, EJ Sullivan and Stella Riley.
Please find below information in regards to the event and approximate start times. Competitor packs have arrived and will be sent home with all competitors next Tuesday.
REMINDER - 2022 Class Stationery Packs
Class stationery packs have arrived and are now ready for families to purchase – price lists are below. Our supplier has provided families with what is a comprehensive range of required items at what we consider to be very affordable prices, however, this does not prevent families from purchasing any or all booklist items from other stationery outlets - when ordering and purchasing items for the 2022 school year it is very important that families only purchase the specific writing books (ruled lines) that the class teacher requests for 2022. Please contact Tameka Harris (School Office Administrator), Lennice Leonard (School Executive Officer or Mr Linhart if you require any clarification or elaboration. Book lists are available from the school website.
WEST Award
Congratulations to Sophie Franklin who received a WEST Award during today's morning assembly. We will continue to acknowledge those students who exhibit WEST (Welcoming, Encouraging; Sorry; Thankful) qualities and Mercy Values (Hospitality, Compassion, Mercy and Respect) by presenting awards at our Monday morning assemblies.
Student of the Week
Prep: Lincoln Smith for his excellent achievement in reading.
Year 1: Darcy Wrankmore for your positive improvement with your listening and engagement with learning opportunities.
Year 2: Emmy Radich for her positive attitude and excellent effort at the swimming pool.
Year 3: Liam Becker for his effort in completing tasks in literacy.
Year 4: Dempsey Cock for his good manners when interacting with staff and his well thought out ideas in Science.
Year 5: Blake Kenny for excellent participation and listening during the school swimming program.
Year 6: Tyler Bakes for his well thought out and confidently presented argument in Year 6's role play of 'Passing a Bill' in Parliament.
House Raffle Winners
Byrne House: Harper Clarke
Dooley House: Darcy Wrankmore
Martyn House: Ridha Al-Roubaie
Crazy Hair Day - Fundraiser
Year 3 student Harper Clark has been patiently growing her hair so she can donate it to make a wig for cancer patients. Harper's hair is now almost ready to cut, but before she does we are going to have a Crazy Hair Day fundraiser to help Harper towards her goal of reaching $500. The money that Harper raises will be donated to Bowel Cancer Tasmania.
Our Crazy Hair Day will be held on Wednesday 24th November please come along with your craziest hair do and a gold coin donation. This will be a casual clothes day.
P&F Fundraiser - Sunrise Bakery
The parents and friend committee with be holding a 'Christmas goodies' bakery fundraiser again this year. Order forms have gone home with students today. Orders will close on the 6th December for delivery on the 16th December. Some of the items that will be available are Christmas puddings of various sizes, pavlova, Christmas cakes, rum balls and much more….

St Patrick's Pre-Kinder Program
St Patrick's Catholic School is offering a Pre-Kinder program for children who have been accepted into our 2022 Kindergarten class. Sessions will take place in the St Patrick's Catholic School Kindergarten. Parents stay and work alongside kindergarten staff – Laura Stoessiger and Kim Klug. There will be invitations to visit classrooms and observe lessons, and be involved in brief information sessions conducted by school support staff. Times for these days are:
Monday 8th November 9:00am - 10.30am (children to bring a drink & morning tea).
Monday 15th November 9:00am - 10.30am (children to bring a drink & morning tea).
Monday 22nd November 9:00am -10.30am (children to bring a drink & morning tea). Although the Pre-Kinder program is primarily designed to be fun and involve lots of activities, a child's participation in this program will allow our staff greater insights into a child's cognitive and social proficiencies. This engagement will assist greatly in developing programs for the Kindergarten year in 2022. We look forward to being part of this program with the families who are involved in this opportunity.
School Bus Fare - Increase in 2022
Student fare increase
The full student fare will increase by 10 cents on 1 January 2022.
If you use cash for a single trip ticket, the new fare will be $1.90.
If you use a smartcard or purchase a 10-trip ticket, the new fare will be $1.52.
Smartcards like Greencard and Transportme can be topped up online. You can buy a 10-trip ticket for $15.20 from the bus driver.
It costs the same on every trip – it doesn't matter how far, where, or when you go. Bus routes that travel only in a rural area, to the local school, don't charge a fare.
Some students can travel or transfer between buses for free. You may be eligible for a Student Bus Pass for Free Travel if you are:
listed on a Health Care or Pensioner Card
travel wholly within the rural area where there is only a fare charging service
must use more than one bus between home and school and/or school and home
are under a Care and Protection Order.
The student fare last increased in 2019. The next increase was scheduled for January 2021 but was delayed to January 2022. This fare increase is set by government policy.
For more information talk to your bus driver, visit www.transport.tas.gov.au/student or call 6166 3343 (9am to 5pm weekdays).
Before School Breakfast
Breakfast club will continue to be offered every Wednesday and Friday morning with the support of our School Chaplain, Mr. Angliss, and his wonderful Year 6 volunteers.
St Patrick's Church - 150th Anniversary
Contacting the school after hours
A reminder for after-hours contact to ring the school number (6426 1626) to talk to or leave a message for Mr. Linhart who will get back to you as promptly as time and circumstance permits.
Lost Property
Currently, we have a large quantity of lost property in our lost property box, we also have several students who have lost jackets, jumpers, etc that are named and can not be located in lost property. Could we ask all parents as the year is coming to an end to please check their children's bags for any items that are not their own and return them back to your child's class teacher or the office. Thank you.
Any unclaimed lost property at the end of the year will be made available for donations leading into 2022.
Photos of Sporting Events
If any parents or guardians have photos of students from school sporting teams and would like to see these included in the newsletter, please email them to stpatslat@catholic.tas.edu.au
Latrobe High School - 2022 Enrolment Forms
Girls Programming Network
ASD Workshop - Positive Partnerships
Staff Car Park
In the interest of safety, a reminder that families are asked to not use the Staff Carpark as an entrance to the school. Families can access the school via the gate near the Noone St turning circle. Thank you for your support of student wellbeing.
Taking Photos
Please be aware when taking photos of your own child that it is important to ensure, where possible, that faces of other students are not in the photo. This is especially important if you plan to put a photo of your child on social media. It is never appropriate to put a photo of another child on social media or upload it to the internet without the express permission of that child's parent/s and/or guardian/s.
Latrobe Tennis Club
Nut Allergy School
A reminder to parents that St Patrick's is a Nut Allergy School and that we ask that parents not pack nuts or nut products in their children's lunchboxes.
Inquiring Minds - Birth to 5 Years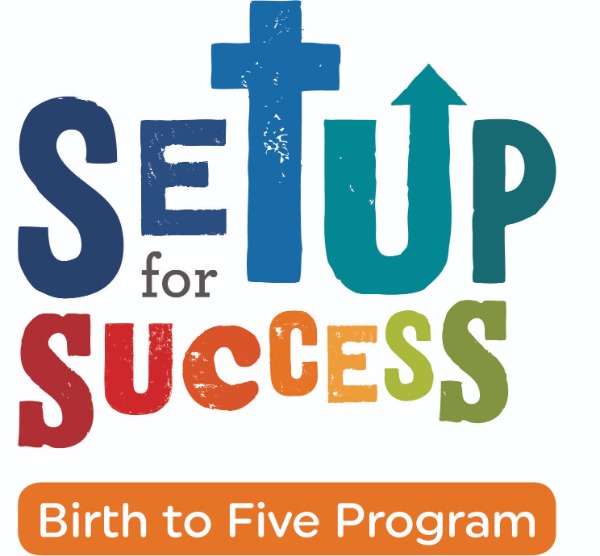 'Inquiring Minds' Birth to 5 program - a 'Set-Up for Success' Catholic Education Tasmania initiative.
Our 'Inquiring Minds' birth to 5 program operates each Friday during school term time from 9.00am to 10.30am. This program involves a considerable focus on communicating to parents the learning intentions of important activities that are associated with early years learning. Mrs Klug will be working to engage parents in early years learning experiences that will ensure children who are enrolling in Kindergarten, will be informed in regards to developing key social, emotional, physical and cognitive skills and understandings. Parents or an adult family member stays for the duration of these sessions; there is no cost, however if you would like to donate a gold coin it would be appreciated. Please feel welcome to participate.
Care and Concern - UPDATE
We often have families who are in need of support 'on the day' and our request for support, such as a meal, may be supplied too late to really assist at a critical juncture. As such, if you feel that you are willing and able to assist in the preparation of a meal (or even a portion of a meal) that we can then store in the school freezer and make available to families 'on the day', please feel welcome to drop in a meal - it could simply be adding a little more of the same ingredients to a meal you are already preparing and putting aside the extra quantity for our Care and Concern initiative. Always please contact your child's teacher, the office staff or Mr Linhart if you feel we could offer support in any way to anyone in our school community in need. Thank you.
Check in TAS App
It is now a requirement, as part of our COVID Policy, that any adult that visits the school must sign in using the 'Check in TAS App'.
Please view the below PDF for information regarding how to install and use the Check in TAS App.
We have QR codes at the office, school hall, entry doors and classroom doors that can be scanned using this app when you enter a school building.
If you do not have a smartphone or device that will let you install this app, you will need to visit the school office so that we can check you in.
Covid-19 School Safety Protocol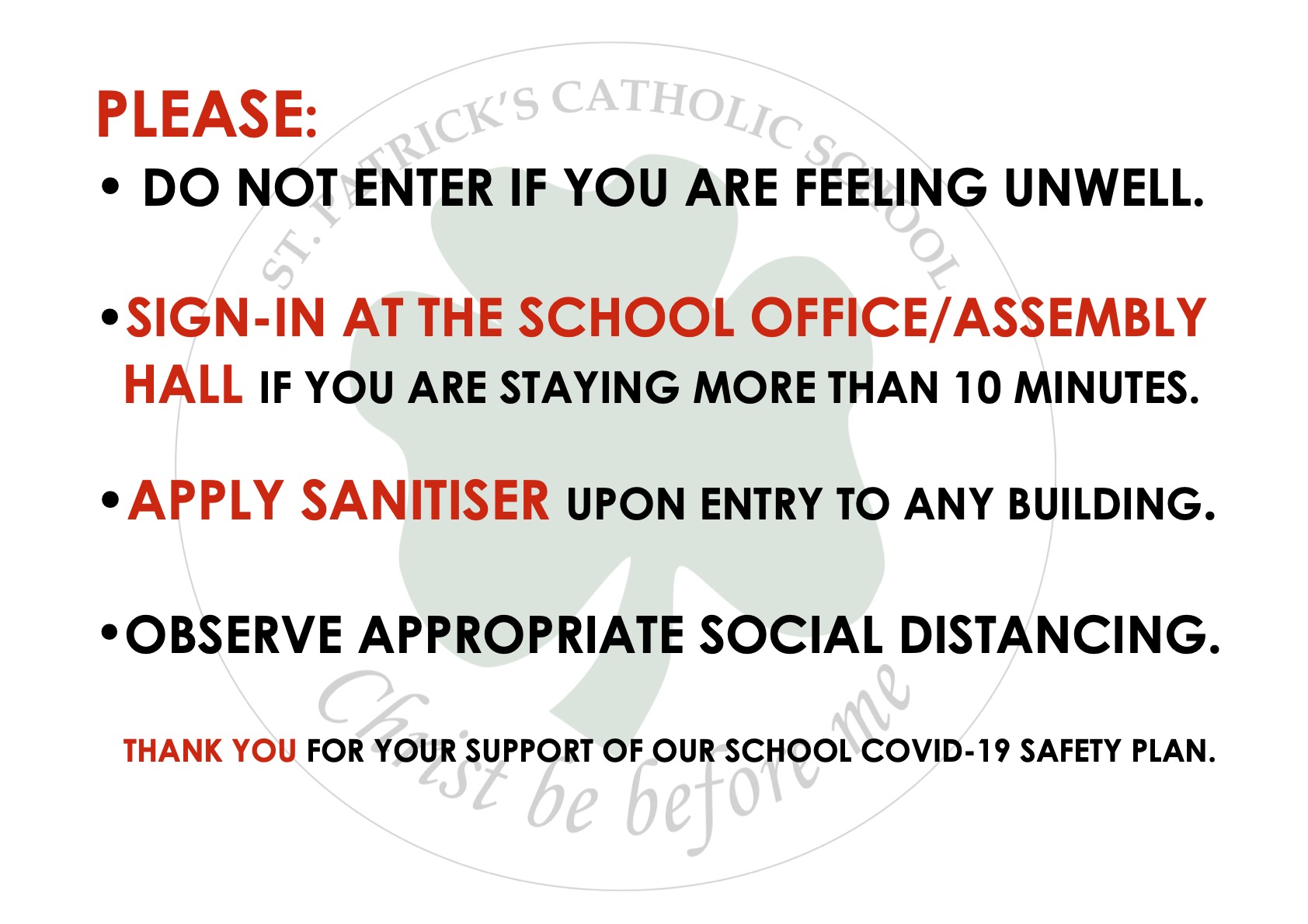 Adults to please hand sanitise upon entering any school building: the school provides hand sanitiser at school venue entry points or adults may use their own (and be observed to use a sanitiser).

Adults, where practicable, to maintain 1.5m physical distancing, observing seating arrangements as communicated by signage or instruction please: indoor event attendance limited to one person per 2 square metre per indoor space.
Adults to sign-in, either at the school office or on a list provided at the entry of the school building. The school is obligated to record contact details of visitors to school events held in school venues, with this information stored securely for a period of 21 days.
Appropriate COVID safe signage is communicated at school entry points. Key message to visitors - if feeling unwell, it is important not to be in attendance; the school will bar entry to people who have tested positive for COVID-19 or who are close contacts of a person who has tested positive for COVID-19.
Although daily cleaning of frequently touched internal surfaces is undertaken, we ask adult visitors to avoid touching surfaces unnecessarily.

THANK YOU
Covid 19 Vaccination Clinics