NEWSLETTER 36 - November 23rd 2021
Principal's Reflection
Tan Le is an author, a refugee from a war-ravaged nation, the 1998 Young Australian of the Year, and a co-founder of software company Emotiv. She is one of several people who inspire me, not solely because of her resilience, but more so because of her humility in her achievements. One of my favourite statements of hers is, "I am afraid of privilege, of ease, of entitlement." I am greatly impressed with her humility, because it appears many issues and challenges that an increasing number of people are facing is due to an 'unnatural' sense of entitlement that appears to be increasing in our society; a sense that the dignity of others comes second to the happiness of self. Peter 'Mitch' Mitchell, the MJR and SOJ consultant, visited us today and I remember him in the past sharing with me the following statement of frustration from an extremely large group of parents with whom he was working with interstate: "The more we do for them, the worse they seem to be!" Our love for our children, and those for whom we are responsible, offer challenges when we perceive there to be an apparent lack of reciprocal responsibility. There is a school of thought that supports the belief that experiencing a degree of suffering, bearing some burdens, and being involved in sacrifices are an important basis of morality; that by confronting challenges, rather than avoiding conflict – that by appreciating they may not always be the centre of attention, children learn empathy. Naturally, we try to shield our children from problems, however, perhaps this denies them the chance to grow through dealing with adversity.
In many of our daily endeavours, we can too easily place our children's happiness above their caring about others. We can let our children 'write off' friends they find annoying. We can fail to insist that they return phone calls from friends, or give credit to other children for their achievements, or reach out to children in the playground who may be struggling to find solace in 'the group' or are ostracised for being different. Morality is comprised by many attributes - courage, honesty, kindness, a sense of justice, moral reasoning are some of these. There are many ways that we, as adults, can promote these qualities including:
Model appropriate behaviour ourselves; expect high moral standards.
Clearly define our joint responsibilities toward others.
Listen responsively to our children's authentic moral dilemmas and questions.
Develop in our children from an early age the habit of attending to and caring about others; help our children register kindness and unkindness in the world
Emphasise kindness more than happiness. Rather than telling our children all the time that the most important thing is that they're happy, it doesn't hurt to tell them that one of the most important qualities is that they're kind.
Focus not on children's happiness or self-esteem but on their maturity. Maturity, including the ability to manage destructive feelings, to balance and coordinate our needs with those of others, to receive feedback constructively, to be reflective and self-critical, to assess our behaviour fairly and generously is the basis of both morality and lasting well-being.
Thank you to all in our school community who, through being informed, fair, firm, and consistent, help support a community that challenges any sense of entitlement that diminishes the dignity of any individual.
Regards,

Rod Linhart
PRINCIPAL
Upcoming Events
NOVEMBER
Tues 2rd: Mitch visiting - Year 3 & 4 Spirit of Jesus focus

Miss Newell away - Mrs. Fenton in Yr 2

Wed 24th: Crazy Hair Day - Fundraiser
Thurs 25th: Devonport All Schools Triathlon - Mrs. Anthony onsite school liaison
Fri 26th: Devonport Show Public Holiday
Sun 28th: 11.30am Mass at St Patrick's Church, Latrobe followed by a light lunch in the school hall to celebrate 150 years of St Patrick's Church
Mon 29th: Morning Assembly - All Welcome

Year 5 Camp - Depart
Mrs. Jak away - Mrs. Mac in Prep
Ms. Stuart away - Mr. Puccetti in Year 4

Tues 30th: SBSC & LHS Year 6

Orientation Day (8.40am - 3.00pm)
DECEMBER
Wed 1st: Morning Assembly - Minister Barnett & Garry Ivory presenting St Patrick's with Teddy Sheean citation

11.30am OLOL Choir performs for students (School Hall)
1.30pm SRC Talent Show (School Hall)
4.00-5.15pm Monique Hall providing parent information evening to interested families regarding the 'Circle of Life' relationship education sessions - Year 4 classroom

Thurs 2nd: 'Circle of Life' relationship education sessions Prep - Year 6

Mrs. Stoessiger away - Miss Brown in Kinder
Mrs. Jak away - Mrs. Mac in Prep

Fri 3rd: 9.00am -10.30am Inquiring Minds

10.30am Prep Nativity Play - Performance for Parents and Family Members

Mon 6th: Morning Assembly - All Welcome

Prep Nativity Play - Whole School Performance
Mr Atkins away

Tues 7th: Mrs Jak away - Miss Brown in Prep

Final Library Sessions - All Library resources returned back to school

Wed 8th: Final Library Sessions - All Library resources returned back to school
Thurs 9th:10.00am Year 5 Play 'The Wizard of Oz'- Whole school performance

2.00pm Year 5 Play 'The Wizard of Oz' performance for Parents and Family
6.00pm School Board & School P&F Dinner
Mrs. Jak away - Miss Brown in Prep
Mr. O'Brien away - Mr. Sharman in Year 1

Fri 10th: Year 6 Launceston Excursion

9.00-10.30am Inquiring Minds - Final Session for 2021
Final Canteen Day for 2021
Mrs. Jak away - Miss Brown in Prep
Mr. O'Brien away - Mr. Sharman in Year 1
School Library books and Home readers due back to school

Mon 13th: 9.00am Year 6 Leavers and Awards Assembly

Year 6 Liturgy and Leavers Dinner (5.00pm -9.00pm)

Tues 14th: Whole School Thanksgiving Mass (10.00am)

School Reports and Yearbooks distributed to families

Wed 15th: 9.00am 2022 Class taster session

11.30am class Kris Kindle gift sharing
Optional Parent-Student-Teacher consultations

Thurs 16th: Last Day of School for Students

BBQ lunch, Icypole & Drink provided to all students by the school P&F
Activities Day for Students:

9:30-10:50: From assembly students disperse to one of the following activities:

Educational movies P-2 Location: Years 1 & 2
Board games 3-6 Location: Assembly Hall
*Outdoor games 3-6

11:30-12:40: From assembly students disperse to one of the following activities:

Educational movies 3-6 Locations: Year 5 & 6
Board games P - 2 Location: Assembly Hall
*Outdoor games P-2

1:30-2:40: From assembly students disperse to one of the following activities:

Colouring-in, simple craft Location: Years 3 & 4
Board games 3-6 Location: Assembly Hall
*Outdoor games 3-6

2:40pm Students assemble in their classrooms to be dismissed.
Fri 17th: Staff Finish - office closes 1.00pm
January
Thurs 27th: 8.30am - 4.00pm Uniform Sales (Books sales will be available if not already collected before end of 2021)
Fri 28th: 8.30am -4.00pm Uniform sales (Books sales will be available if not already collected before end of 2021)
2022 Term Dates
Term 1 - Thursday 3rd February - Thursday 14th April
Term 2 - Monday 2nd May - Friday 8th July
Term 3 - Monday 25th July - Friday 30th September
Term 4 - Monday 17th October - Thursday 15th December
Kris Kindle - Letters distributed today.
This Sunday the 28th of November is the beginning of the season of Advent, the preparation for Christmas. Students will be invited to be involved in Kris Kindle (Christ Child) this year. The class teachers will ensure each child is secretly allocated a classmate for whom a small present will be purchased - parents and their child will be informed by a letter, which was distributed to children today and should be in your child's diary. The present will be presented to the classmate during a gift giving ceremony that will be conducted on Wednesday 15th December, our second last day of school for 2021. Please restrict the gift to approximately $7.00 and parents are requested to help ensure any gift is thoughtfully chosen. Gifts should be brought to school prior to Wednesday 15th December to be left in the classroom, next to the class Christmas focus (Christmas tree, poster, display etc) to help facilitate the joyous anticipation that characterises this special Christian season. Children are also invited to help ensure that their Kris Kindle recipient receives daily messages of encouragement. Such messages could be simple statements of affirmation or something that might brighten the person's day. Please discuss this with your child. Children not wishing to participate in this activity are requested to inform their class teacher no later than this Thursday 25th November.
The Circle of Life Program – As communicated to families on the 16th of November
Monique Hall will be visiting our school on Wednesday 1st December, Thursday 2nd December and Friday 3rd December. The program works with students from Prep to Grade 6 and is aligned with the Australian Curriculum: Health and Physical Education. Our students from Prep to Year 6 will be invited to participate in the program. The Circle of Life program will be presented by Monique Hall who has over 20 years of experience working with children and families in schools and the community.
Monique will be offering a parent/carer information session on Wednesday 1st December from 4.00pm to 5.30pm in the school Assembly Hall – a light afternoon tea will be available. We encourage you to come along to meet Monique, see and hear what your child/ren will be learning and to ask questions. The session will go for 90 minutes. The in-class sessions will be held on Thursday 2nd December and Friday 3rd December. Students will learn age-appropriate information in an interactive and relaxed classroom setting using power point presentations, group discussion, DVD's, books and take-home activities. At least one teacher will be present in each session.
This program is intended to supplement, rather than replace home learning. It is a wonderful way to encourage parent/carer and child discussions around the topics of personal and cyber safety, families, friendships, puberty and relationships. Children will be encouraged to share the things they have learned during the sessions, with adults at home and other trusted adults.
If you have any questions or concerns about the program which need to be discussed privately, please contact Mr Linhart, or Monique – monique.hall@catholic.tas.edu.au or Ph 0414874878. A brochure has been distributed that details information on the contents of each session. All costs for this program will be covered by the school. Please return the consent form no later than 9.00am Thursday 2nd December if you would like your child to participate in this program.
First Lego League - Extra Award
One of our First Lego League Teams, the Clever Clovers, received an award after the day of the tournament. The Clever Clovers were awarded with the 'Engeneering Excellence' award for their innovation project design. Well done :)
Prep News - Mrs. Jak
Our Prep class has certainly been enjoying their time in the garden this term.
Library and Home Readers
Students are encouraged to continue borrowing and reading at home using our comprehensive selection of schoolbooks until Friday 10th December please (2nd last week of school for 2021)
Book Club
BOOK CLUB Issue 8 is out now! The final Book Club for the year. It's loaded with incredible Christmas books, gift ideas and summer reading for all ages and interests. Thank you to everyone for supporting our Book Club this year, it is appreciated. Orders close 30th November.

Christmas Appeal and Green and Red Day
This term, Mini Vinnies team will be focusing on Christmas Hampers for the Vinnies Christmas Appeal.
We will have baskets to fill with specific items so we can make Christmas hampers for those less fortunate than ourselves this Christmas time. We are asking for:
Sweet treats - biscuits, chocolates etc,
Tinned ham, instant gravy tins
Fruit mince pies, long-life custard
Christmas pudding and cakes
Savoury treats - crackers, chips, pretzels etc
Woolworths Gift cards ($10-$20)
Kmart Gift cards (for families to purchase gifts for their children)
All items must be non-perishable and in-date.
Items will be collected on Friday, 10th by the Latrobe St Vincent de Paul Society.
Green and Red Day – 8th December
On Wednesday, 8th December, we are having our Mini Vinnies fundraiser. Money will go towards the Christmas appeal. We will be selling Christmas cupcakes for 50c. You can wear something Green or Red to get into the Christmas spirit for the day with a gold coin donation.
Tasmanian Triathlon Schools Challenge

This event for Grades 3-6 students is to be held at the Bluff in Devonport this Thursday 25th November. Parents of students who are involved in this event are responsible for transporting their child or children and for supervision on the day. A St Patrick's staff member will be in attendance at the event to assist with any inquiries or assistance. Official entries have closed. We wish the best for the following students who have nominated: Charlie Jones, Oliver Parry, Monty Manion, Grace Locke, Harper Clarke, Lucy Chapman, Emilia Ling, Amelia Willis, Ruby Warren, Chloe Anthony, Hudson Brumby, Hamish Crawford, Taylor Goss, Egan Boss, Jovi Rand, William Brazendale, Jack Chapman, Kyan Mayes, Connor Anderson, Tyla O'Toole, Claire Simpson, Harrison Fawkner, Ryan Jackson, Lincoln McQueen, Ruby Anthony, Thomas Marshall, Cameron Reeves, Talei Sesara, EJ Sullivan and Stella Riley.
Please find below information in regards to the event and approximate start times. Competitor packs have arrived and will be sent home with all competitors next Tuesday.
2022 School Stationery Packs
A reminder to families that the 2022 class stationery packs are available for purchase from the school office. The price of these packs includes the school diary and various class-specific resources such as the MJR Book (Year 5) and SoJ Book (Year 3). We believe our supplier has provided us with a very affordable price when compared to other retailers. The stationery list and prices per item are available via the school website.
2022 Schedule of Fees and Payment Arrangement form
Today we are sending home the 2022 Schedule of Fees and Payment Arrangement form with the eldest child in your family. We will also email these forms to all parents.

Families will be issued with an annual invoice at the commencement of the 2022 school year. This invoice is due and payable in full 30 days after the date of issue. We appreciate that most families will not be in a financial position to pay this invoice in full within 30 days. If you are unable to provide payment in full, please complete the Payment Arrangement form and return it at your earliest convenience.

The Payment Arrangement form has recently been updated, so completion of this form will now apply to the duration of your child's enrolment at St Patrick's. If changes to the payment arrangements are required, another form will need to be completed. It is important that the Payment Arrangement form has the signature of both parent/s, carer/s or guardian's who originally signed their child's enrolment form.

We have also attached the following documents to suit your preferred payment method: Credit Card Authority form (also applicable for Debit card) and Direct Debit form. (Copies are available from the office). Bpay numbers will be issued on your 2022 invoice.

Should you have any questions or concerns regarding your 2022 Payment Arrangements, please contact the office on 64261626 or via email: lennice.leonard@catholic.tas.edu.au

Crazy Hair Day - Fundraiser
Lions Club of Latrobe Christmas Window Display
St Patrick's will be again, participating in this community initiative. Inge Watkins has been working with the school in the design of our contribution and we look forward to hopefully brightening people's days with our collective response which will be on display in Oliver's Bakery window in the near future. Many thanks to Inge for sharing her artistic gifts with us once again this year.
WEST Award
Congratulations to Ruby Anthony who received a WEST Award during today's morning assembly. We will continue to acknowledge those students who exhibit WEST (Welcoming, Encouraging; Sorry; Thankful) qualities and Mercy Values (Hospitality, Compassion, Mercy and Respect) by presenting awards at our Monday morning assemblies.
Student of the Week
Prep: Lily Nichols for her excellent participation in all learning tasks.
Year 1: Not awarded this week due to Mr. O'Brien being away.
Year 2: C.J Porteous for making excellent reading progress through his careful use of decoding and comprehension strategies.

Year 3: Sienna van der Hulst for her application in reading and for always demonstrating kindness towards others through her words and actions.
Year 4: Zarna Bakes for being an encouraging, organised and helpful class member.
Year 5: Kyan Mayes for his enthusiastic and positive approach towards coding the Dash robots.
Year 6: Luke Thompson for the leadership skills he shows through enthusiastically joining in with, and encouraging others during Peer Fitness.
House Raffle Winners
Byrne House: Charlie Kerrigan
Dooley House: Esther Bloomfield
Martyn House: Dana Al-Roubaie
P&F Fundraiser - Sunrise Bakery
The parents and friend committee with be holding a 'Christmas goodies' bakery fundraiser again this year. Order forms have gone home with students today. Orders will close on the 6th December for delivery on the 16th December. Some of the items that will be available are Christmas puddings of various sizes, pavlova, Christmas cakes, rum balls and much more….

School Bus Fare - Increase in 2022
Student fare increase
The full student fare will increase by 10 cents on 1 January 2022.
If you use cash for a single trip ticket, the new fare will be $1.90.
If you use a smartcard or purchase a 10-trip ticket, the new fare will be $1.52.
Smartcards like Greencard and Transportme can be topped up online. You can buy a 10-trip ticket for $15.20 from the bus driver.
It costs the same on every trip – it doesn't matter how far, where, or when you go. Bus routes that travel only in a rural area, to the local school, don't charge a fare.
Some students can travel or transfer between buses for free. You may be eligible for a Student Bus Pass for Free Travel if you are:
listed on a Health Care or Pensioner Card
travel wholly within the rural area where there is only a fare charging service
must use more than one bus between home and school and/or school and home
are under a Care and Protection Order.
The student fare last increased in 2019. The next increase was scheduled for January 2021 but was delayed to January 2022. This fare increase is set by government policy.
For more information talk to your bus driver, visit www.transport.tas.gov.au/student or call 6166 3343 (9am to 5pm weekdays).
Before School Breakfast
Breakfast club will continue to be offered every Wednesday and Friday morning with the support of our School Chaplain, Mr. Angliss, and his wonderful Year 6 volunteers.
St Patrick's Church - 150th Anniversary
Community News
Fuel Reduction Burn - Latrobe 23rd November
Contacting the school after hours
A reminder for after-hours contact to ring the school number (6426 1626) to talk to or leave a message for Mr. Linhart who will get back to you as promptly as time and circumstance permits.
Lost Property
Currently, we have a large quantity of lost property in our lost property box, we also have several students who have lost jackets, jumpers, etc that are named and can not be located in lost property. Could we ask all parents as the year is coming to an end to please check their children's bags for any items that are not their own and return them back to your child's class teacher or the office. Thank you.
Any unclaimed lost property at the end of the year will be made available for donations leading into 2022.
Photos of Sporting Events
If any parents or guardians have photos of students from school sporting teams and would like to see these included in the newsletter, please email them to stpatslat@catholic.tas.edu.au
Latrobe High School - 2022 Enrolment Forms
Staff Car Park
In the interest of safety, a reminder that families are asked to not use the Staff Carpark as an entrance to the school. Families can access the school via the gate near the Noone St turning circle. Thank you for your support of student wellbeing.
Taking Photos
Please be aware when taking photos of your own child that it is important to ensure, where possible, that faces of other students are not in the photo. This is especially important if you plan to put a photo of your child on social media. It is never appropriate to put a photo of another child on social media or upload it to the internet without the express permission of that child's parent/s and/or guardian/s.
Nut Allergy School
A reminder to parents that St Patrick's is a Nut Allergy School and that we ask that parents not pack nuts or nut products in their children's lunchboxes.
Inquiring Minds - Birth to 5 Years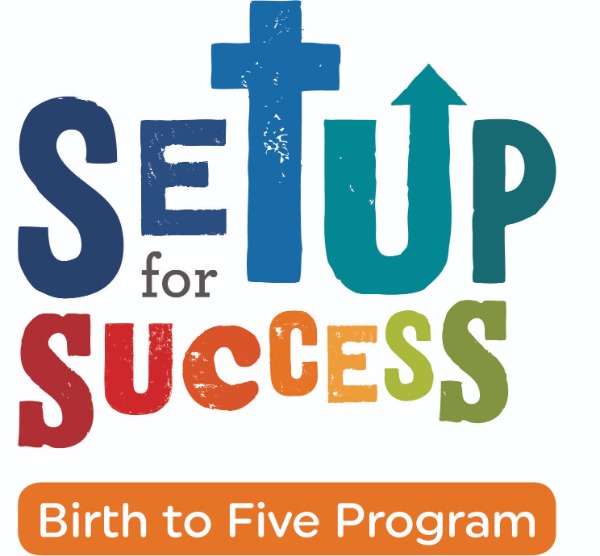 'Inquiring Minds' Birth to 5 program - a 'Set-Up for Success' Catholic Education Tasmania initiative.
Our 'Inquiring Minds' birth to 5 program operates each Friday during school term time from 9.00am to 10.30am. This program involves a considerable focus on communicating to parents the learning intentions of important activities that are associated with early years learning. Mrs Klug will be working to engage parents in early years learning experiences that will ensure children who are enrolling in Kindergarten, will be informed in regards to developing key social, emotional, physical and cognitive skills and understandings. Parents or an adult family member stays for the duration of these sessions; there is no cost, however if you would like to donate a gold coin it would be appreciated. Please feel welcome to participate.
Care and Concern - UPDATE
We often have families who are in need of support 'on the day' and our request for support, such as a meal, may be supplied too late to really assist at a critical juncture. As such, if you feel that you are willing and able to assist in the preparation of a meal (or even a portion of a meal) that we can then store in the school freezer and make available to families 'on the day', please feel welcome to drop in a meal - it could simply be adding a little more of the same ingredients to a meal you are already preparing and putting aside the extra quantity for our Care and Concern initiative. Always please contact your child's teacher, the office staff or Mr Linhart if you feel we could offer support in any way to anyone in our school community in need. Thank you.
Check in TAS App
It is now a requirement, as part of our COVID Policy, that any adult that visits the school must sign in using the 'Check in TAS App'.
Please view the below PDF for information regarding how to install and use the Check in TAS App.
We have QR codes at the office, school hall, entry doors and classroom doors that can be scanned using this app when you enter a school building.
If you do not have a smartphone or device that will let you install this app, you will need to visit the school office so that we can check you in.
Covid-19 School Safety Protocol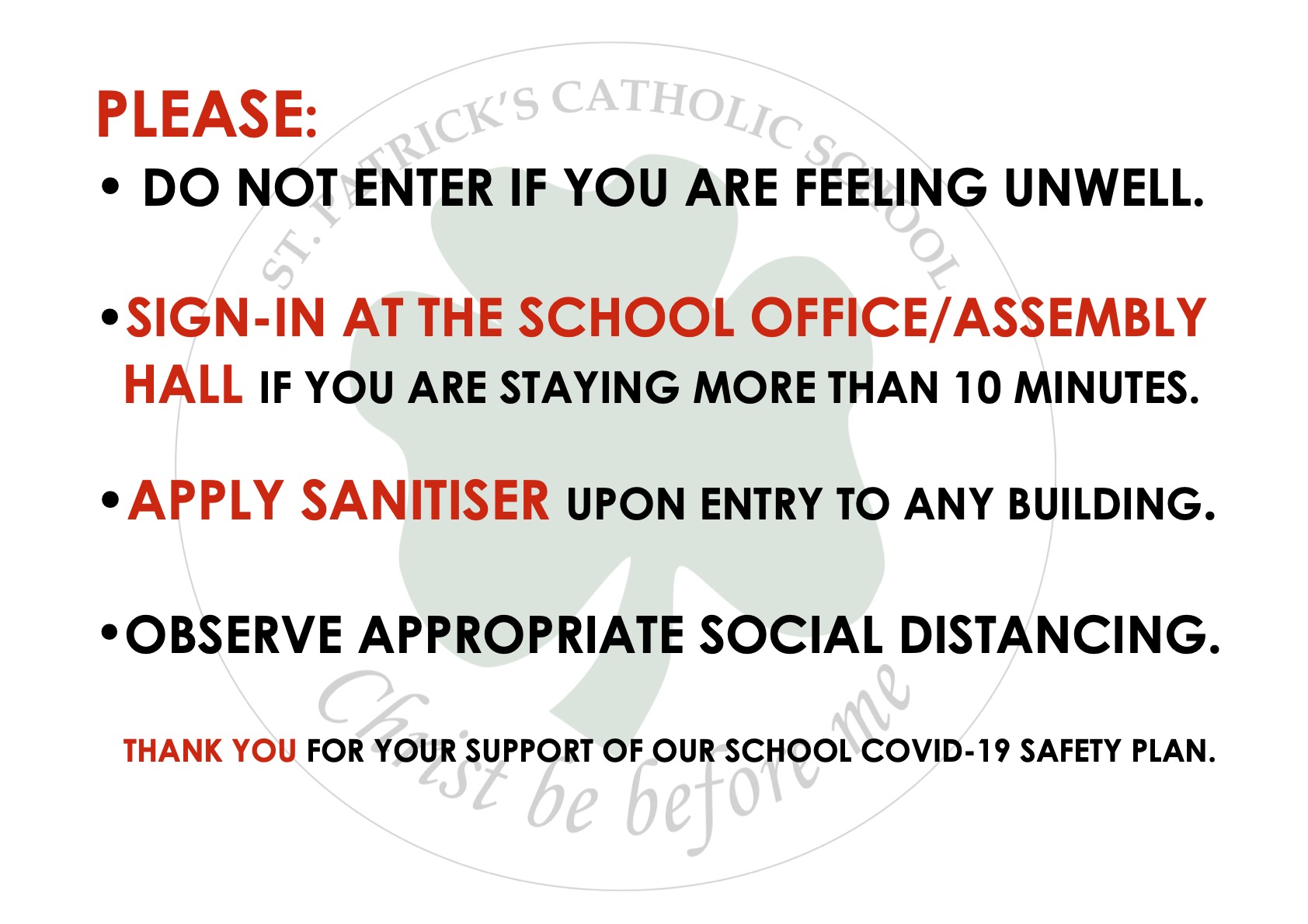 Adults to please hand sanitise upon entering any school building: the school provides hand sanitiser at school venue entry points or adults may use their own (and be observed to use a sanitiser).

Adults, where practicable, to maintain 1.5m physical distancing, observing seating arrangements as communicated by signage or instruction please: indoor event attendance limited to one person per 2 square metre per indoor space.
Adults to sign-in, either at the school office or on a list provided at the entry of the school building. The school is obligated to record contact details of visitors to school events held in school venues, with this information stored securely for a period of 21 days.
Appropriate COVID safe signage is communicated at school entry points. Key message to visitors - if feeling unwell, it is important not to be in attendance; the school will bar entry to people who have tested positive for COVID-19 or who are close contacts of a person who has tested positive for COVID-19.
Although daily cleaning of frequently touched internal surfaces is undertaken, we ask adult visitors to avoid touching surfaces unnecessarily.

THANK YOU