NEWSLETTER 10 - APRIL 27th 2021
Acting Principal's Reflection
On Sunday I accompanied our two School Captains, Georgie and Gideon, along with their parents to the ANZAC Day Service in Latrobe. This service had a particular focus in remembering Edward 'Teddy' Sheean VC for the sacrifice that he made to protect his fellow crewmates in the attack on HMAS Armidale. Our captains laid a wreath on behalf of the school to recognise and show our gratitude for the sacrifice that those who have served and died for our country have given.
Easter is also a time for which we are grateful. Grateful for time spent with family and friends, grateful for some time to rest and recuperate, but most importantly, grateful for the fact that Jesus Loved us so much, that he was willing to suffer in an incomprehensible way for us. And, in his rising, three days later on Easter Sunday, we know that we have someone that we can always turn to when we are suffering, when things are not going quite right.
In the final assembly of Term 1, we discussed the events of Good Friday, but we knew that Jesus' death on the Cross was not the end of the story. And so, in assembly on Monday we talked about the Resurrection and the Joy that is shared by us and Christians all over the world. And, we are called to respond to the Love that Jesus has shown us through his Death and Resurrection. At St Patrick's our WEST and Mercy values guide us in our efforts to show Love to one another. We aim to be Welcoming, Encouraging, and Thankful. Yet we know that sometimes we make mistakes, and that is alright because we are all learning, but we know that being Sorry when we hurt others is extremely important. And, we can be sure in the knowledge that we are forgiven by Jesus' suffering on the Cross.
He is Risen - Matthew 28:6
I pray that we all continue to grow in the Love of Christ and in the knowledge that we have someone to turn to for guidance when we make a mistake.
You may have noticed that the newsletter is in a different format. We are now using Schoolzine to publish our newsletters. Schoolzine also hosts our website. The new newsletter format is much more interactive in digital form as it will allow us to put in galleries of photos, videos, PDFs that are embedded into the newsletter and direct links to websites. We hope that you enjoy the new format and find it easy to use. We will still continue to send home paper versions of the newsletter, however, the paper version will not hold all of the content that is in the digital version of the newsletter.
I want to take this opportunity to thank our School and House Captains for their work and leadership during Term 1. They have represented St Patrick's extremely well during this time. Today the Year 6 students gave speeches for Term 2 School and House Captain Positions. These will be formally announced at the next Monday Whole School Assembly.
Kind regards
Kurt Atkins
Acting Principal
Published on: 23 Apr 2021
New Teaching Staff
I know you will all join me in warmly welcoming Mrs Helen Halley and Miss Emma Newell to St Patrick's.
Mrs Halley has taught at St Patrick's earlier in her career and is an experienced educator. Mrs Halley will be undertaking the role of Religious Education Coordinator and brings a great depth of experience to this important role in our school. She will also be sharing Year 4 with Ms Stuart and will teach on Fridays.
Miss Newell is new to the Latrobe area this year. She taught a Year 2 class at Dominic College last year and is also working 2 days at OLOM on a Year 4/5 this year. Miss Newell will be sharing Year 2 with Mrs Fenton. Miss Newell will be teaching the class on Mondays and Tuesdays while Mrs Fenton will be teaching the class on Wednesdays, Thursdays and Fridays.
Published on: 27 Apr 2021
NAPLAN Equating Study
Today students in Years 3 and 5 participated in a NAPLAN Equating Test. This test does not form part of the official NAPLAN Tests that will be conducted in May. The test was a paper version reading test and has given students another opportunity to become familiar with NAPLAN Testing requirements. For more information please read the attached PDF.
Published on: 27 Apr 2021
After School Pick Up
A reminder that students that are being picked up from school, where a student/s are picked up after 2:55, must wait at the school office. Students that are unsupervised are not permitted to sit outside or play on the playground while waiting to be picked up as there is no direct supervision in the playground at that time. We ask that children are collected from school promptly and if you are running late to pick up your child/ren that you please call the office to advise us. Where students are required to wait at the office on a regular basis (min 2-3 times per week) for more than 15 minutes per day, we now ask that parents arrange an alternative earlier pick up or that students are booked into after-school care. Thank you in advance for your support.
Published on: 26 Apr 2021
Student of the Week
Prep: Esther Bloomfield for her fantastic attitude and application towards all of her work and for being very helpful in class. Thank you, Esther.
Year 1: Nevaeh Goss for her creativity and enthusiasm for Easter arts and craft.
Year 2: Lexie Ward for working hard and being kind.
Year 3: Sophia Simmonds for demonstrating a positive attitude and for her excellent application to completing tasks.
Year 4: Dekota Brumby for consistently displaying WEST qualities, especially while we were on our excursion at Camp Clayton.
Year 5: Thomas Marshall for his well presented and informative Paper Bag Book Report.
Year 6: Gideon Barker, thank you for your organisational skills and your clear, expressive voice while leading in our daily assemblies.
Published on: 26 Apr 2021
WEST Award
Congratulations to Harper Clark (Year 4) who received a WEST Award during today's morning assembly. We will continue to acknowledge those students who exhibit WEST (Welcoming, Encouraging; Sorry; Thankful) qualities and Mercy Values (Hospitality, Compassion, Mercy and Respect) by presenting awards at our Monday morning assemblies.
Published on: 26 Apr 2021
House Raffle Winners - Not awarded this week.
Byrne House:
Dooley House:
Martyn House:
Recycling:
Published on: 26 Apr 2021
Year 4 Excursion - Camp Clayton
Year 4 had the opportunity to visit Camp Clayton for an extended day excursion in the last week of Term 1. The purpose of our day was Team Building and the MJR program, where we focused on identifying the Spirit of Jesus in others. Here are some snapshots of the student's reflections on their day.
My favourite activity had to be the volcanoes. We got put into groups of four. I was with Egan, William and Tanner. We made our volcanos before dinner and lit them afterwards. My second favourite one was the flying fox, we got five goes each. My next favourite activity was the Team Rescue Challenge. I was in group one and we had to try and beat group two's score. (Jimmy)At Camp Clayton there was a really big swing called the 'Giant Swing' and it was my favourite activity. At first it was scary but then I got used to it. We got to have two goes each... I really liked lunch, we had chicken burgers and for dinner I had lasagne. It was good! (Grace)
On the 30.3.2021 we went to Camp Clayton. We departed at 9am and I left my hat on the bus. Mrs Anthony lent me her hat for the day. In the Team Rescue Challenge we had to save Bob by working as a team and stretchering him to the hospital over an obstacle course. The activities I liked the most were the flying fox, the volcanoes and toasting marshmallows. (Buckley)

Year 4 Excursion Gallery
Prev
Showing images
1 - 8
of 21
Next
Published on: 26 Apr 2021
Easter Raffle Winners
Thank you to everyone that bought tickets for our Easter Raffle at the end of Term 1. Congratulations to the following winners of our Easter Raffle:
Major Prize - Frank (Year 4)
Minor Prize Winners
Kyan (Year 5)
Cooper (Year 3)
Kashaf (Prep)
Lulu (Year 4)
EJ (Year 6)
Luca Adams
Mrs Kingshott
Published on: 26 Apr 2021
Book Fair - Tuesday 11th May
Our first Book Fair for this year will be held on Tuesday 11th May, we will run this fair for one day only. Book sales will be available from 8.30am - 5.00pm.
Published on: 26 Apr 2021
P&F News
The P&F will hold a Mother's Day stall on Thursday 6th May. There will be a range of gifts to choose from for Mothers and Grandmothers. Prices for gifts will range between $3 - $12.
Published on: 26 Apr 2021
Compass App Update
Please contact the school office if you have not yet downloaded the 'Compass School Manager' app.
Published on: 26 Apr 2021
Inquiring Minds - Birth to 5 Years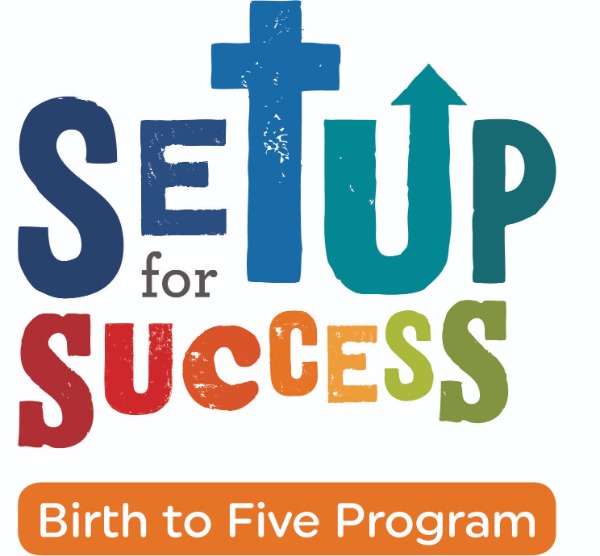 'Inquiring Minds' Birth to 5 program - a 'Set-Up for Success' Catholic Education Tasmania initiative.
Our 'Inquiring Minds' birth to 5 program operates each Friday during school term time from 9.00am to 10.30am. This program involves a considerable focus on communicating to parents the learning intentions of important activities that are associated with early years learning. Mrs Klug will be working to engage parents in early years learning experiences that will ensure children who are enrolling in kindergarten, will be informed in regards to developing key social, emotional, physical and cognitive skills and understandings. Parents or an adult family member stays for the duration of these sessions; there is no obligation in regards to any cost. Please feel welcome to participate.
Published on: 26 Apr 2021
NEW webinar: eSafety's guide to parental controls
Published on: 26 Apr 2021
Check in TAS App
Please view the below PDF for information regarding how to install and use the Check in TAS App. We have QR codes at the office and school hall that can be scanned using this app when you are visiting the school for longer than 10 minutes.
Published on: 27 Apr 2021
Canteen Menu - Term 2 & 3
Please see attached the new winter menu being offered for terms 2 & 3. The canteen will resume this Thursday and operate every Thursday and Friday.
Published on: 27 Apr 2021