NEWSLETTER 37 - November 30th 2021
Principal's Reflection
'Love is patient, love is kind. It does not envy, it does not boast, it is not proud. It does not dishonour others, it is not self-seeking, it is not easily angered, it keeps no record of wrongs. Love does not delight in evil but rejoices with the truth. It always protects, always trusts, always hopes, always perseveres' (1 Corinthians 13 4-7). Education is reliant on relationships, and just as some relationships are shallow and ephemeral and do not lead to mutual happiness, some aspects and models of education do not engender a spirit of action in the learner. Our greatest failings become apparent when our words are not matched by our actions; as members of a Christian school community there is a hope that our actions aspire to our Mercy values of hospitality, compassion, mercy, and respect. In the course of a typical day, I may be involved in conversations with some members of our community whose interests and focus appear to be far narrower and more singularly focused that I, as an educator responsible for many, can afford to support; many conversations reflect choices that do not reflect or respect a sense of 'common good.'
Steven Covey stated that there are three constants in life – change, choice and principles and I would hope all in our school community can view the intent of another's actions – be they action for change, or action of choice - through the school's choice of Mercy values and principles and that our words and actions are tempered by St Paul's definition of love and reflect our principles that so often moderate our choices. Choice can be a loaded term, which implies we have an excess of opportunities available to us and that we are obliged to make a decision based on the limited knowledge that we have of the opportunity costs. The term can also imply rich blessings and bounties, an expression of wealth, either in materials, time or relationships. Regardless of our interpretation of the term, choice implies a degree of free will. A common lament in the lead up to Christmas is often how constrained and confined we feel by the pressures of work, home or social obligations. It is during this time of year especially, that conversations are often punctuated by how the demands on one's time by obligatory attendance at functions or 'having' to shop to ensure presents are readied for Christmas is such a burden. It is sad that such a 'bountiful' time of the year can tend to be characterised by a negative association of the term, 'choice'.
Some would argue that it is our choices that show who we truly are, far more than our abilities. As we embark on the Advent season, it is worthwhile reflecting on how we need to prepare ourselves for Christmas. If our preparations seem burdensome; if we spend less time with those we love; if we spend more money on our own or others' indulgences, then we might be well-advised to reflect on how we have responded to the wealth of choices available to us. What do our choices reveal about our character?
As parents we want the best opportunities for our children; but ultimately it is their choice of response to the expectations of teachers and responses of their peers that helps determine their destiny. I thank those parents and children who, given burdensome time-restraints, make the choice of supporting school initiatives; I thank the students and families who choose to allocate time each day to reading together, walking and/or talking together, completing household tasks together, learning together when the alternate choices may be far easier; I thank every member of our school community for choosing to read our school newsletters, student diaries and respond to letters and requests when it would be a lot easier to leave such things aside.
So, as we embark on the preparation for Christmas and the Advent Season, my prayer is that our choices reflect what we hold true and important and that our choices have a positive impact on the lives of others, especially those in our school and the local community.
Regards,

Rod Linhart
PRINCIPAL
Upcoming Events
NOVEMBER
Mon 29th: Morning Assembly - All Welcome

Year 5 Camp - Depart
Mrs. Jak away - Mrs. Mac in Prep
Ms. Stuart away - Mr. Puccetti in Year 4

Tues 30th: SBSC & LHS Year 6

Orientation Day (8.40am - 3.00pm)
DECEMBER
Wed 1st: Morning Assembly - Minister Barnett & Garry Ivory presenting St Patrick's with Teddy Sheean citation

11.30am OLOL Choir performs for students (School Hall)

4.00-5.15pm Monique Hall providing parent information evening to interested families regarding the 'Circle of Life' relationship education sessions - Year 4 classroom

Thurs 2nd: 'Circle of Life' relationship education sessions Prep - Year 6

Mrs. Stoessiger away - Miss Brown in Kinder
Mrs. Jak away - Mrs. Mac in Prep

Fri 3rd: 9.00am -10.30am Inquiring Minds

10.30am Prep Nativity Play - Performance for Parents and Family Members

Mon 6th: Morning Assembly - All Welcome

Prep Nativity Play - Whole School Performance
Mr Atkins away

Tues 7th: Mrs Jak away - Miss Brown in Prep

Final Library Sessions - All Library resources returned back to school

Wed 8th: Final Library Sessions - All Library resources returned back to school

Talent Show - 1:30 until 2:30pm in the Hall

Thurs 9th: 10.00am Year 5 Play 'The Wizard of Oz'- Whole school performance

2.00pm Year 5 Play 'The Wizard of Oz' performance for Parents and Family
6.00pm School Board & School P&F Dinner
Mrs. Jak away - Miss Brown in Prep
Mr. O'Brien away - Mr. Sharman in Year 1

Fri 10th: Year 6 Launceston Excursion

9.00-10.30am Inquiring Minds - Final Session for 2021
Final Canteen Day for 2021
Mrs. Jak away - Miss Brown in Prep
Mr. O'Brien away - Mr. Sharman in Year 1
School Library books and Home readers due back to school

Mon 13th: 9.00am Year 6 Leavers and Awards Assembly

Year 6 Liturgy and Leavers Dinner (5.00pm -9.00pm)

Tues 14th: Whole School Thanksgiving Mass (10.00am)

School Reports and Yearbooks distributed to families

Wed 15th: 9.00am 2022 Class taster session

11.30am class Kris Kindle gift sharing
Optional Parent-Student-Teacher / Learning Plan consultations

Thurs 16th: Last Day of School for Students

BBQ lunch, Icypole & Drink provided to all students by the school P&F
Activities Day for Students:

9:30-10:50: From assembly students disperse to one of the following activities:

Educational movies P-2 Location: Years 1 & 2
Board games 3-6 Location: Assembly Hall
*Outdoor games 3-6

11:30-12:40: From assembly students disperse to one of the following activities:

Educational movies 3-6 Locations: Year 5 & 6
Board games P - 2 Location: Assembly Hall
*Outdoor games P-2

1:30-2:40: From assembly students disperse to one of the following activities:

Colouring-in, simple craft Location: Years 3 & 4
Board games 3-6 Location: Assembly Hall
*Outdoor games 3-6
2:40pm Students assemble in their classrooms to be dismissed.
Fri 17th: Staff Finish - office closes 1.00pm
January
Thurs 27th: 8.30am - 4.00pm Uniform Sales (Books sales will be available if not already collected before end of 2021)
Fri 28th: 8.30am -4.00pm Uniform sales (Books sales will be available if not already collected before end of 2021)
2022 Term Dates
Term 1 - Thursday 3rd February - Thursday 14th April
Term 2 - Monday 2nd May - Friday 8th July
Term 3 - Monday 25th July - Friday 30th September
Term 4 - Monday 17th October - Thursday 15th December
What is Advent?
It's the season of Advent again. The four weeks of Advent is a special season when we prepare our hearts. We prepare our hearts to receive the good news that God has graced our world with the birth of Jesus.
Advent is a time of preparing, watching, waiting, hoping, rejoicing and praying. The word 'Advent' means 'coming'; we wait hopefully for Jesus coming among us.
A symbol of waiting is the Advent wreath. The Advent wreath is in the shape of a circle which symbolizes eternity. The green leaves are a sign of everlasting life. The three purple candles remind us of the reflecting we do as we wait to celebrate Christmas and the pink candle is a sign of the joy that we experience in the coming of Jesus at Christmas. The four candles remind us of the four weeks of Advent and the thousands of years that the world waited for the coming of Jesus. It is a time also of our waiting for Jesus to come; to come into our hearts this Christmas time.
St Patrick's Talent Show
Our SRCs and Captains have been working hard to organise the Talent Show for this year and we have had many wonderful auditions.
Students that make it into our Talent Show may invite their family members to come along. Students will be notified by the end of this week if they made it into the show based on their auditions. Please note: our Talent Show will now be held on Wednesday 8 Dec (was Wednesday 1 Dec) between 1:30pm and 2:30pm.
2022 Classes and Staff
We are finalising interviews for two part-time teaching positions in the next two weeks, and we are looking at our Teacher-Assistant allocation to classes based on identified need that supports student outcomes and staff welfare. Although staffing should be finalised by the final week of term, the following outline will provide families with a sense of class and staffing structure for 2022.
Kindergarten - Mrs Stoessiger (Teacher); Mrs Klug (T-A); & T-A TBC
Prep - Mrs. Jak; T-A TBC
Year 1 - Mr. O'Brien; T-A TBC
Year 2 - Mrs. Fenton (3 days); Teacher (TBC); T-A TBC
Year 3 - Mrs. Meech; T-A (TBC)
Year 4 - Ms. Stuart (4 days); Miss Fraser (1 day); T-A TBC
Year 5 - Miss Moore (2 days); Teacher (TBC); T-A TBC
Year 6 - Mrs. Kingshott (2 ½ days); Mrs. O'Brien (2 ½ days); TA (TBC)
Student Support - Mrs. Marshall
Curriculum Coordinator - Mrs. Badcock
Music (ECE) - Mrs. Watson-Peters (1 day)
Music (Primary) - Mrs. Baker (1 day)
HPE - Mrs. Hayes (2 days)
Languages - Sensei Lockett (1 day)
School Librarian - Mrs. Carter
Chaplain - Mr. Angliss
Utility Officer - Mr. Broos
Office Administrator - Mrs. Harris
School Executive Officer - Mrs. Leonard
Deputy Principal - Mr. Atkins
Principal - Mr. Linhart
Orientation Morning
Wednesday 15th December is timetabled for students to be involved in an orientation session in their 2022 classrooms, most with their 2022 teachers. This will give them a chance to familiarise themselves with their new teacher/s, classroom, and classmates. Arrangements for the day are for students to have their register marked by their 2021 class teacher and to then proceed from the Assembly Hall after morning assembly to spend the morning block in their 2022 classrooms with their 2022 class teacher/s. Mr Atkins will work with the 2021 Year 6 class on leadership reflection and other activities.
150 Year Anniversary of St Patrick's Church
The Parish celebrated 150 years since the construction of St Patrick's Catholic Church in Latrobe. Archbishop Julien, Father Jaison and Father Steven presided during this important celebration to a packed church, and it was wonderful to welcome a significant number of parishioners and guests to our school hall for lunch and conversation. Thank you to Mrs D'Arne Adams for being a tour guide of the school for interested guests, Mrs Marshall, Mrs Klug, Mrs Meech and Mr Atkins for their support and to representatives of the Hingston, Watkins, Mayes and Garrad families for their attendance and support.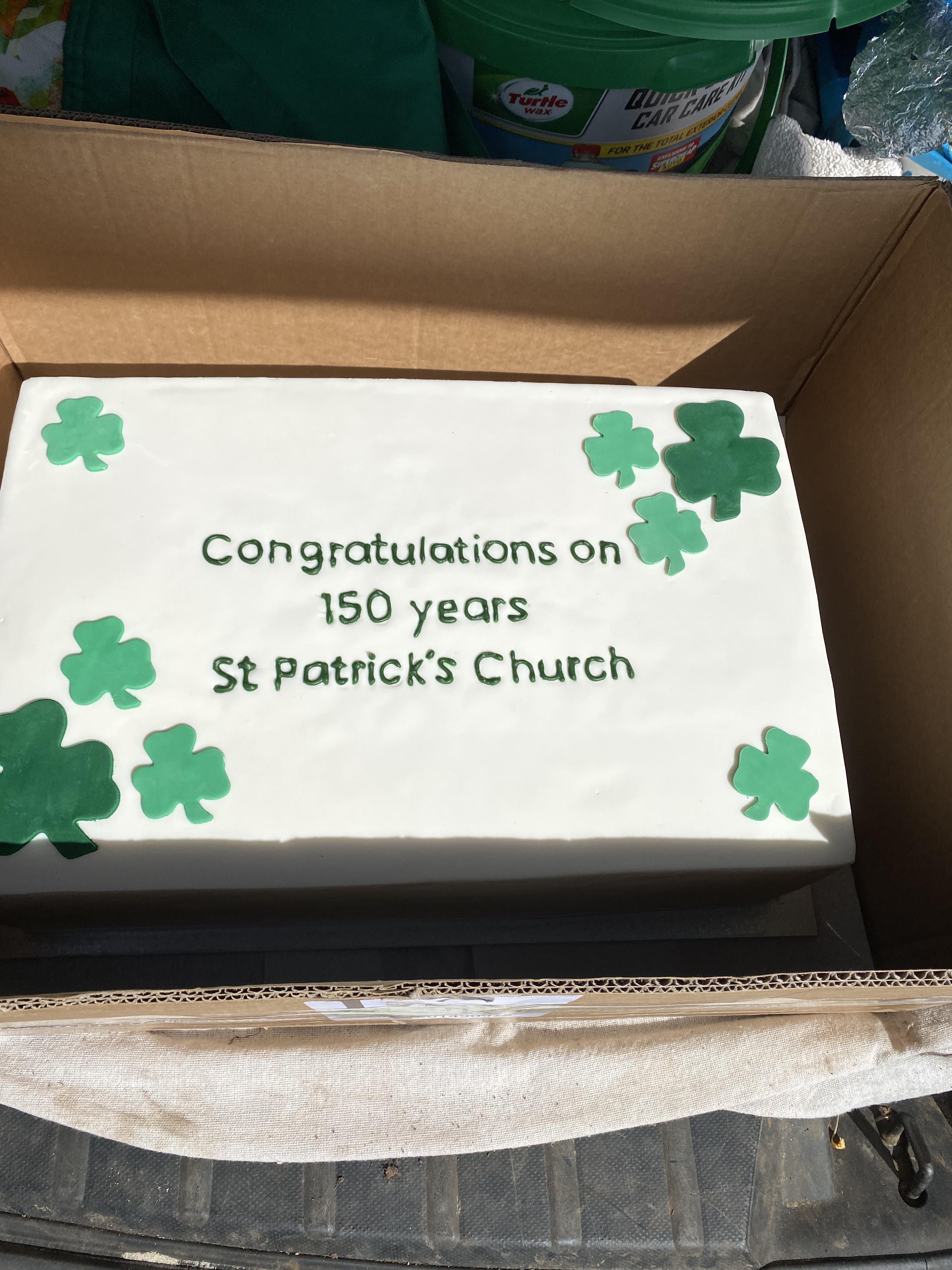 Prev
Showing images
1 - 8
of 15
Next
Kris Kindle - Letters distributed today.
Yesterday was the beginning of the season of Advent, the preparation for Christmas. Students are invited to be involved in Kris Kindle (Christ Child) this year. The class teachers have ensured each child has been secretly allocated a classmate for whom a small present will be purchased - parents and their child were informed by a letter, which was distributed to children last week. The present will be presented to the classmate during a gift giving ceremony that will be conducted on Wednesday 15th December, our second last day of school for 2021. Please restrict the gift to approximately $7.00 and parents are requested to help ensure any gift is thoughtfully chosen. Gifts should be brought to school prior to Wednesday 15th December to be left in the classroom, next to the class Christmas focus (Christmas tree, poster, display etc) to help facilitate the joyous anticipation that characterises this special Christian season. Children are also invited to help ensure that their Kris Kindle recipient receives daily messages of encouragement. Such messages could be simple statements of affirmation or something that might brighten the person's day. Please discuss this with your child. Children not wishing to participate in this activity were requested to inform their class teacher no later than last Thursday 25th November.
The Circle of Life Program – As communicated to families on the 16th of November
Monique Hall will be visiting our school on Wednesday 1st December, Thursday 2nd December and Friday 3rd December. The program works with students from Prep to Grade 6 and is aligned with the Australian Curriculum: Health and Physical Education. Our students from Prep to Year 6 will be invited to participate in the program. The Circle of Life program will be presented by Monique Hall who has over 20 years of experience working with children and families in schools and the community.
Monique will be offering a parent/carer information session on Wednesday 1st December from 4.00pm to 5.30pm in the Year 4 classroom (NOT THE HALL AS PREVIOUSLY COMMUNICATED) – a light afternoon tea will be available. We encourage you to come along to meet Monique, see and hear what your child/ren will be learning and to ask questions. The session will go for 90 minutes. The in-class sessions will be held on Thursday 2nd December and Friday 3rd December. Students will learn age-appropriate information in an interactive and relaxed classroom setting using power point presentations, group discussion, DVD's, books and take-home activities. At least one teacher will be present in each session.
This program is intended to supplement, rather than replace home learning. It is a wonderful way to encourage parent/carer and child discussions around the topics of personal and cyber safety, families, friendships, puberty and relationships. Children will be encouraged to share the things they have learned during the sessions, with adults at home and other trusted adults.
If you have any questions or concerns about the program which need to be discussed privately, please contact Mr Linhart, or Monique – monique.hall@catholic.tas.edu.au or Ph 0414874878. A brochure has been distributed that details information on the contents of each session. All costs for this program will be covered by the school. Please return the consent form no later than 9.00am Thursday 2nd December if you would like your child to participate in this program.
Year 6 News - Mrs. Kingshott
The students reflected on Remembrance Day and about how young men went off to war thinking it would be a big adventure. Those young men have since passed away or they have grown old. The students used a pencil to create lines and shading that depict a young soldier morphing into an old 'Digger'.

Library and Home Readers
Next week is our final week of school library borrowing. We are asking for families to check at home and to please return all school library books next week. Students are encouraged to continue borrowing and reading at home using our comprehensive selection of schoolbooks until Friday 10th December please (2nd last week of school for 2021)
Book Club
BOOK CLUB Issue 8 is out now! The final Book Club for the year. It's loaded with incredible Christmas books, gift ideas and summer reading for all ages and interests. Thank you to everyone for supporting our Book Club this year, it is appreciated. Orders close 30th November.

Christmas Appeal and Green and Red Day
This term, Mini Vinnies team will be focusing on Christmas Hampers for the Vinnies Christmas Appeal.
We will have baskets to fill with specific items so we can make Christmas hampers for those less fortunate than ourselves this Christmas time. We are asking for:
Sweet treats - biscuits, chocolates etc,
Tinned ham, instant gravy tins
Fruit mince pies, long-life custard
Christmas pudding and cakes
Savoury treats - crackers, chips, pretzels etc
Woolworths Gift cards ($10-$20)
Kmart Gift cards (for families to purchase gifts for their children)
All items must be non-perishable and in-date.
Items will be collected on Friday, 10th by the Latrobe St Vincent de Paul Society.
Green and Red Day – 8th December
On Wednesday, 8th December, we are having our Mini Vinnies fundraiser. Money will go towards the Christmas appeal. We will be selling Christmas cupcakes for 50c. You can wear something Green or Red to get into the Christmas spirit for the day with a gold coin donation.
Tasmanian Triathlon Schools Challenge
Congratulations to all of our students who participated in the All schools triathlon last Thursday. There were a total of 1500 students who participated on the day from all over Northern Tasmania.
A special mention to Monty Manion who won his individual event.
Prev
Showing images
1 - 8
of 12
Next
Crazy Hair Day - Fundraiser
Many thanks to everyone who supported Harper's fund-raising initiative for Cancer research. Combined efforts on the day helped raise $304 towards Harper's initiative.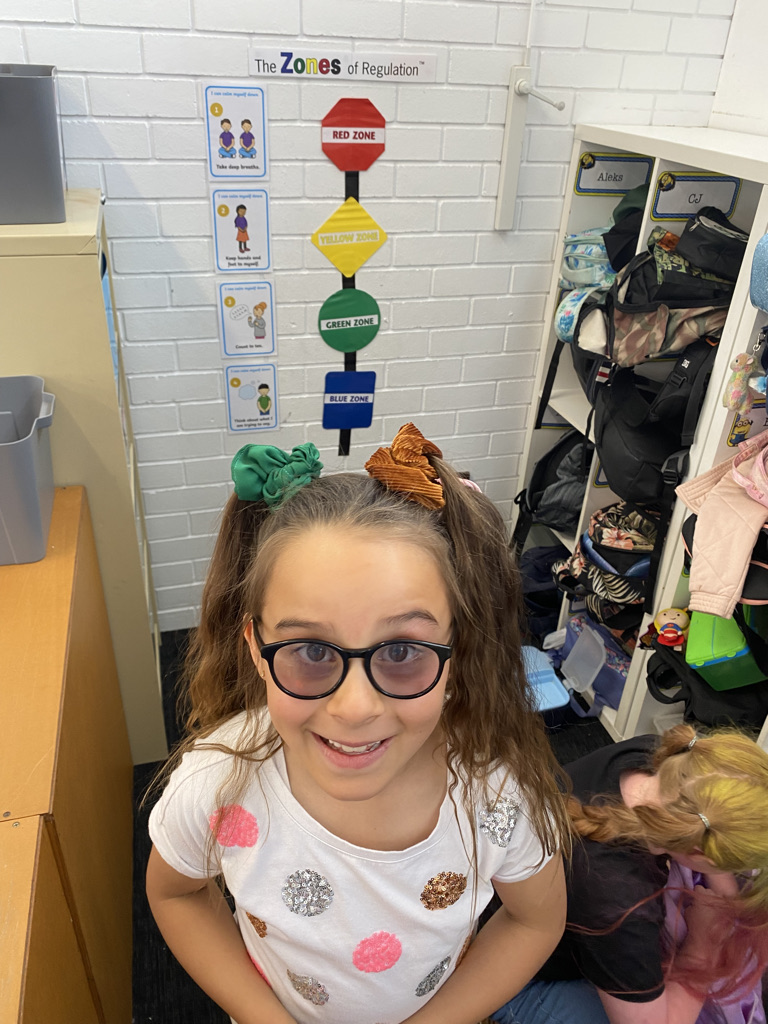 Prev
Showing images
1 - 8
of 27
Next
2022 School Stationery Packs
A reminder to families that the 2022 class stationery packs are available for purchase from the school office. The price of these packs includes the school diary and various class-specific resources such as the MJR Book (Year 5) and SoJ Book (Year 3). We believe our supplier has provided us with a very affordable price when compared to other retailers. The stationery list and prices per item are available via the school website.
2022 Schedule of Fees and Payment Arrangement form
Last week we sent home the 2022 Schedule of Fees and Payment Arrangement form with the eldest child in your family. They were also emailed out to all parents.

Families will be issued with an annual invoice at the commencement of the 2022 school year. This invoice is due and payable in full 30 days after the date of issue. We appreciate that most families will not be in a financial position to pay this invoice in full within 30 days. If you are unable to provide payment in full, please complete the Payment Arrangement form and return it at your earliest convenience.

The Payment Arrangement form has recently been updated, so completion of this form will now apply to the duration of your child's enrolment at St Patrick's. If changes to the payment arrangements are required, another form will need to be completed. It is important that the Payment Arrangement form has the signature of both parent/s, carer/s or guardian's who originally signed their child's enrolment form.

We have also attached the following documents to suit your preferred payment method: Credit Card Authority form (also applicable for Debit card) and Direct Debit form. (Copies are available from the office). Bpay numbers will be issued on your 2022 invoice.

Should you have any questions or concerns regarding your 2022 Payment Arrangements, please contact the office on 64261626 or via email: lennice.leonard@catholic.tas.edu.au

Lions Club of Latrobe Christmas Window Display
St Patrick's will be again, participating in this community initiative. Inge Watkins has been working with the school in the design of our contribution and we look forward to hopefully brightening people's days with our collective response which will be on display in Oliver's Bakery window in the near future. Many thanks to Inge for sharing her artistic gifts with us once again this year.
WEST Award
Congratulations to Dekota Brumby who received a WEST Award during today's morning assembly. We will continue to acknowledge those students who exhibit WEST (Welcoming, Encouraging; Sorry; Thankful) qualities and Mercy Values (Hospitality, Compassion, Mercy and Respect) by presenting awards at our Monday morning assemblies.
Student of the Week
Prep: Blair Smith for his increased application and positive attitude towards work tasks.
Year 1: Archer Parry for your positive, persevering attitude towards all areas of your learning.
Year 2: Zander Bloomfield for always being a kind, caring and helpful member of the class.

Year 3: Sophia Simmonds for her effort and application in completing her work and for her cooperation and kindness towards others in the classroom.
Year 4: Chas Kelly for achieving the goals he has set himself this term.
Year 5: Not Awarded due to Year 5 Camp
Year 6: Amelia Jones for always welcoming everyone and helping others from her heart.
House Raffle Winners
Byrne House: Nate Dennis
Dooley House: Georgie Tueon
Martyn House: Tanner Davis
P&F Fundraiser - Sunrise Bakery
The parents and friend committee with be holding a 'Christmas goodies' bakery fundraiser again this year. Order forms have gone home with students today. Orders will close on the 6th December for delivery on the 16th December. Some of the items that will be available are Christmas puddings of various sizes, pavlova, Christmas cakes, rum balls and much more….

Sporting Moments
Congratulation to Nathan Davis and Monty Manion who both had sporting achievements over the weekend.
Nathan plays for the Latrobe Demons U14 Cricket Club and on Sunday Nathan made 54 runs off 30 balls not retired and is only the 3rd player in U14s in the past five years that has reached this milestone.
Monty competed in the Tasmanian Mountain Bike state championships on Sunday and won his age division.
Well done Nathan and Monty!
BRAIN BOOT CAMP
Commencing Term 1, at 'Pathway Shed' (126 Tarleton Street)
14-week Mental Health program for children ages 8-12
12 - 2.15 pm Thursdays
Combining psychology, recreational and wilderness therapies; including: bushwalking, skateboarding, self-defense/empowerment, art, LEGO, music, geo-caching and Nerf-guns.
Cost: $200, plus participants will need to have a
Mental Health Care Plan from their GP.
Please contact Kristine Bull (Psychologist) 0437 225 767, if you would like to refer your child to the program. Places are limited to 10.
School Bus Fare - Increase in 2022
Student fare increase
The full student fare will increase by 10 cents on 1 January 2022.
If you use cash for a single trip ticket, the new fare will be $1.90.
If you use a smartcard or purchase a 10-trip ticket, the new fare will be $1.52.
Smartcards like Greencard and Transportme can be topped up online. You can buy a 10-trip ticket for $15.20 from the bus driver.
It costs the same on every trip – it doesn't matter how far, where, or when you go. Bus routes that travel only in a rural area, to the local school, don't charge a fare.
Some students can travel or transfer between buses for free. You may be eligible for a Student Bus Pass for Free Travel if you are:
listed on a Health Care or Pensioner Card
travel wholly within the rural area where there is only a fare charging service
must use more than one bus between home and school and/or school and home
are under a Care and Protection Order.
The student fare last increased in 2019. The next increase was scheduled for January 2021 but was delayed to January 2022. This fare increase is set by government policy.
For more information talk to your bus driver, visit www.transport.tas.gov.au/student or call 6166 3343 (9am to 5pm weekdays).
Contacting the school after hours
A reminder for after-hours contact to ring the school number (6426 1626) to talk to or leave a message for Mr. Linhart who will get back to you as promptly as time and circumstance permits.
Photos of Sporting Events
If any parents or guardians have photos of students from school sporting teams and would like to see these included in the newsletter, please email them to stpatslat@catholic.tas.edu.au
Staff Car Park
In the interest of safety, a reminder that families are asked to not use the Staff Carpark as an entrance to the school. Families can access the school via the gate near the Noone St turning circle. Thank you for your support of student wellbeing.
Taking Photos
Please be aware when taking photos of your own child that it is important to ensure, where possible, that faces of other students are not in the photo. This is especially important if you plan to put a photo of your child on social media. It is never appropriate to put a photo of another child on social media or upload it to the internet without the express permission of that child's parent/s and/or guardian/s.
Nut Allergy School
A reminder to parents that St Patrick's is a Nut Allergy School and that we ask that parents not pack nuts or nut products in their children's lunchboxes.
Inquiring Minds - Birth to 5 Years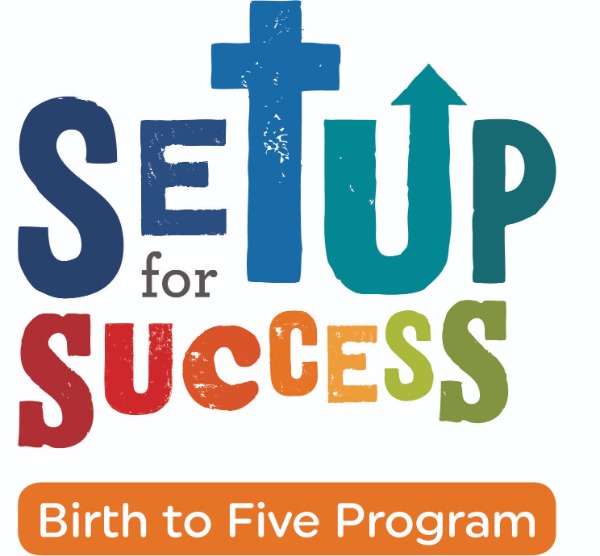 'Inquiring Minds' Birth to 5 program - a 'Set-Up for Success' Catholic Education Tasmania initiative.
Our 'Inquiring Minds' birth to 5 program operates each Friday during school term time from 9.00am to 10.30am. This program involves a considerable focus on communicating to parents the learning intentions of important activities that are associated with early years learning. Mrs Klug will be working to engage parents in early years learning experiences that will ensure children who are enrolling in Kindergarten, will be informed in regards to developing key social, emotional, physical and cognitive skills and understandings. Parents or an adult family member stays for the duration of these sessions; there is no cost, however if you would like to donate a gold coin it would be appreciated. Please feel welcome to participate.
Care and Concern - UPDATE
We often have families who are in need of support 'on the day' and our request for support, such as a meal, may be supplied too late to really assist at a critical juncture. As such, if you feel that you are willing and able to assist in the preparation of a meal (or even a portion of a meal) that we can then store in the school freezer and make available to families 'on the day', please feel welcome to drop in a meal - it could simply be adding a little more of the same ingredients to a meal you are already preparing and putting aside the extra quantity for our Care and Concern initiative. Always please contact your child's teacher, the office staff or Mr Linhart if you feel we could offer support in any way to anyone in our school community in need. Thank you.
Check in TAS App
It is now a requirement, as part of our COVID Policy, that any adult that visits the school must sign in using the 'Check in TAS App'.
Please view the below PDF for information regarding how to install and use the Check in TAS App.
We have QR codes at the office, school hall, entry doors and classroom doors that can be scanned using this app when you enter a school building.
If you do not have a smartphone or device that will let you install this app, you will need to visit the school office so that we can check you in.
Covid-19 School Safety Protocol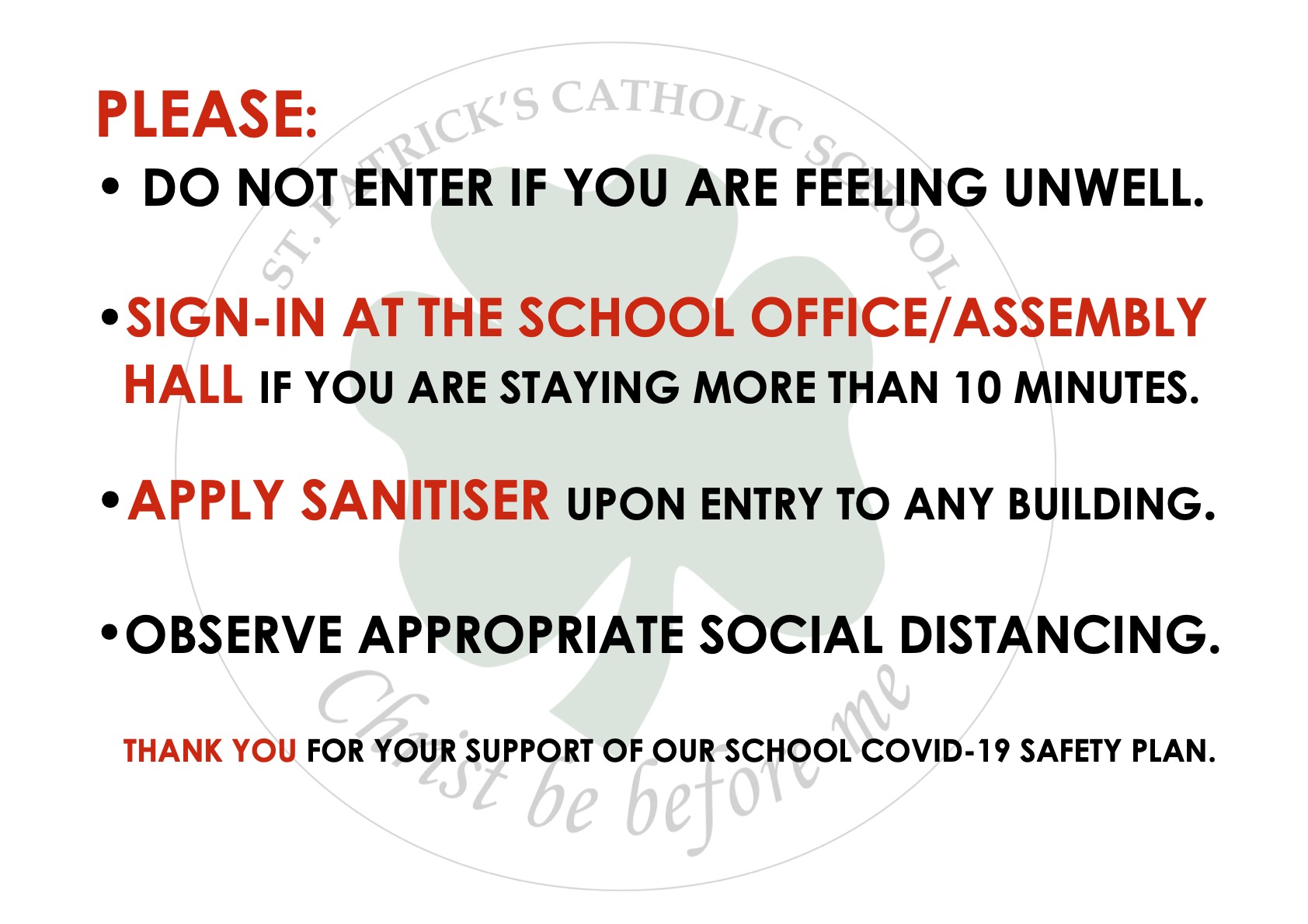 Adults to please hand sanitise upon entering any school building: the school provides hand sanitiser at school venue entry points or adults may use their own (and be observed to use a sanitiser).

Adults, where practicable, to maintain 1.5m physical distancing, observing seating arrangements as communicated by signage or instruction please: indoor event attendance limited to one person per 2 square metre per indoor space.
Adults to sign-in, either at the school office or on a list provided at the entry of the school building. The school is obligated to record contact details of visitors to school events held in school venues, with this information stored securely for a period of 21 days.
Appropriate COVID safe signage is communicated at school entry points. Key message to visitors - if feeling unwell, it is important not to be in attendance; the school will bar entry to people who have tested positive for COVID-19 or who are close contacts of a person who has tested positive for COVID-19.
Although daily cleaning of frequently touched internal surfaces is undertaken, we ask adult visitors to avoid touching surfaces unnecessarily.

THANK YOU