NEWSLETTER 38 - December 7th 2021
Principal's Reflection
The eighteenth-century writer, Samuel Johnson, wrote, "It is reasonable to have perfection in our eye that we may always advance toward it, though we know it can never be reached." Some of us have a deep need for structure and order, even 'perfection' in our lives, with the assumption that structure and order will provide a favourable, reasonable outcome. It doesn't take most of us long, as humans in our daily endeavours with nature and humanity, to acknowledge the frailty of this 'ideal.' Our perception of 'perfection' or 'the ideal' is tested when our perspectives, observations, opinions vary from another's or other perspectives, observations, and opinions. Two sides to any story exist when evidence exists on both sides of a position. Reasonable people may disagree about how to weigh that evidence and what conclusion to form from it although everyone, of course, is entitled to his or her own opinion, sometimes in the face of overwhelming, objective evidence to the contrary of one's own opinion.
The term 'reasonable' appears in many guiding policies that govern enterprises such as schools and this term relies on a degree of interpretation that naturally occasions what is usually healthy dialogue that may result in a 'middle ground' being reached; however, at times, one or both parties refuse to budge from a different perspective of 'reasonable.' Life's initial and enduring lesson highlights how valuable are the challenges in our lives in the development of resilience and our perception of the term, 'reasonable.' An important part of the culture that we try to create at St Patrick's is the development of resilience in our students, staff and family members. We can't endeavour to develop resilience in students or our children if we are lacking in this attribute ourselves. The resilient person is characterised as being socially competent, able to use problem-solving skills, displaying a healthy degree of independence and is generally optimistic. Intrinsic to resilience is an appreciation of what 'the common person' would define as 'reasonable'. In the context of a reasonable expectation for all members of a community to acknowledge the importance of values such as respect, mercy, compassion, hospitality and excellence and support the actions of these words through deeds, the following points are worth pondering:
It is reasonable to establish high and fair expectations for codes of behaviour that has its foundation on the commonly agreed upon definition of ''
It is important and reasonable to set ourselves high expectations of ourselves and others - it is arguably unreasonable to expect ourselves and others to live up to high expectations all the time (the quality of mercy).
It is reasonable to expect all to appreciate that everyone in a community has unique needs and there are times where we are asked to give or provide for, selflessly (the quality of compassion.)
It is reasonable for all in a community to contribute to the maintenance of a friendly, generous and welcoming community (the quality of hospitality.)
It is reasonable for students to be provided with opportunities that are designed to enhance their learning outcomes – it is arguably unreasonable to expect every child, every teacher and every parent to be ideally positioned to make full use of these opportunities in every instance (the quality of excellence);
There is, therefore, a reasonable expectation that any member of a community appreciates, with humility, that even likeminded people will fail to live up to expectations at times and that, when we are placed in this situation, our community graciously accepts such reasonable frailties in the context of a track record of high expectations of effort and intent. As we enter the penultimate week of the 2021 school year, my prayer is that 'sound reason', as displayed through appropriate discernment which implies accepting another's perspective, will assist all in our school community in contributing considerably to the many affirmations that have undoubtedly characterised the year, while also gaining in the necessary resilience from the many challenges that have naturally also been our 'necessary companions' in our life-long learning journey. I have referred to the following quote before, and I conclude this report with it again because it has such resonance in that in the challenges and successes that characterises the typical day for each of us, we need to be mindful of the lessons that are associated with these challenges or successes; rather than either feel utterly defeated by our circumstances or bask in the glory of the successes, we should look to how a situation arose in order to learn from it: "It is said an eastern monarch once charged his wise men to invent a sentence, to be ever in view, and which should be true and appropriate in all times and situations. They presented him with the words, 'And this, too, shall pass away.' How much it expresses! How chastening in the hour of pride! How consoling in the depths of affliction!" Thank you to all in our school community who support a reasonable, reasoned response to our collective engagements as part of the St Patrick's School community.
Regards,

Rod Linhart
PRINCIPAL
Upcoming Events
DECEMBER
School Calendar – Final Two Weeks (December)
Monday 6th: 9.15am Prep Nativity Play performance for whole school
Tuesday 7th: Final library sessions – Library resources due back to school
Wednesday 8th: Final library sessions – Library resources due back to school
Thursday 9th: 10.00am Year 5 play performance – school performance (hall)

2.00pm Year 5 play performance – parent performance (hall)
6.00pm School Board and School P & F Dinner
Mrs Jak and Mr O'Brien away – Miss Brown & Mr Sharman in.

Friday 10th: Final canteen day for 2021

9.00-10.30am Inquiring Minds/Set-up for Success birth to 4 program – Final Session (Bells Parade).
School Library books and Home Readers due back to school please.
Mrs Jak and Mr O'Brien away – Miss Brown & Mr Sharman in.
Year 6 Launceston Excursion

Monday 13th: 9.00am Year 6 Awards and Thanksgiving school assembly

5.00pm Year 6 Leavers' Service – School Hall
6.30pm Year 6 Leavers' Dinner

Tuesday 14th: 10.00am whole school Mas

11.30-12.40 Year 2022 class taster session
School reports and yearbooks distributed to families

Wednesday 15th: School Picnic Day:

Children in Years 3 to Year 6 will walk to the Latrobe pool to commence their picnic session at 9:30am. They will have lunch at the pool and will walk back to school at 12.30pm and attend class activities in the afternoon block.
Students in Prep to Year 2 will walk to the Latrobe pool to commence their picnic session at 12:30pm commencing with lunch. The session will conclude at 2.00pm and they will walk back to school; from 1.45pm parents of children in Prep to Year 2 may assist their own child with changing out of bathers and may take their child home – remaining students will leave the pool at 2.00pm to return to school.


Optional Parent-Student-Teacher consultations.

Thursday 16th:

9.00am

class Kris Kindle gift-sharing – assembly at 9.30am

Final school day for students: BBQ lunch, icy-pole and drink provided by the school P & F

Optional Parent-Student-Teacher consultations



Activities Day for Students:

9:30-10:50: From assembly students disperse to one of the following activities:

Educational movies P-2 Location: Years 1 & 2
Board games 3-6 Location: Assembly Hall
*Outdoor games 3-6

11:30-12:40: From assembly students disperse to one of the following activities:

Educational movies 3-6 Locations: Year 5 & 6
Board games P - 2 Location: Assembly Hall
*Outdoor games P-2

1:30-2:40: From assembly students disperse to one of the following activities:

Colouring-in, simple craft Location: Years 3 & 4
Board games 3-6 Location: Assembly Hall
*Outdoor games 3-6
2:40pm Students assemble in their classrooms to be dismissed.
Fri 17th: Staff Finish - office closes 1.00pm
January
Thurs 27th: 8.30am - 4.00pm Uniform Sales (Books sales will be available if not already collected before end of 2021)
Fri 28th: 8.30am -4.00pm Uniform sales (Books sales will be available if not already collected before end of 2021)
Mon 31st: 8.30am - 4.00pm Uniform Sales (Books sales will be available if not already collected before end of 2021)
2022 Term Dates
Term 1 - Thursday 3rd February - Thursday 14th April
Term 2 - Monday 2nd May - Friday 8th July
Term 3 - Monday 25th July - Friday 30th September
Term 4 - Monday 17th October - Thursday 15th December
2022 Orientation Morning
- DATE CHANGE
Tuesday 14th December is now timetabled for students to be involved in an orientation session in their 2022 classrooms, most with their 2022 teachers. This will give them a chance to familiarise themselves with their new teacher/s, classroom, and classmates. Arrangements for the session is for students to proceed from the Assembly Hall after meeting at the ends of recess to spend the middle block in their 2022 classrooms with their 2022 class teacher/s. Mr Atkins will work with the 2021 Year 6 class on leadership reflection and other activities.
End of Year Reports – Supporting Information
Printed End of Year Reports will be distributed to students next Tuesday 14th December; One copy of the school 2021 Yearbook will be distributed to families via the eldest child – please contact the school office if you would like an additional copy for $20.
The Purpose of Student Reports
Student reports do a lot more than simply inform parents of their child's achievement rating. Student reports also help parents/carers identify strengths, weaknesses, and target areas for improvement in their child's academic performance, engagement, application, and behaviour. They are useful tools for fostering communication between parents/carers and teachers, and, between parents/carers and their child.
In line with Federal Government legislation, Tasmanian Catholic schools report achievement using a five-point rating scale. From years 3-10 the 5-point scale is an A-E rating. Students from Prep to year 2 receive written descriptor rather than the A-E. It is important to understand that a 'C' is not a disappointing result. A 'C' on the report card indicates that a student's learning is on track and they are achieving the standard that is expected of them at the time of reporting. In the past, a 'C' might not have been seen as an indication that a student's learning is at a desired level. This is not necessarily the case. For some students the A-E rating is not appropriate for reporting achievement and an alternative narrative report is provided. All students receiving narrative reports have an Individual Education Plan (IEP).
It is a federal requirement that student achievement is reported against recognised achievement standards. Achievement standards outline the knowledge, skills and understanding important for students at each year of schooling level Prep to Year 10. In 2021 all Tasmanian Catholic schools and colleges are required to report student progress against the Australian Curriculum Achievement Standards in English, Mathematics, Science, History, Geography and Health and Physical Education. Achievement in Religious Education is reported against the Tasmanian Catholic Standards for Religious Education.
While the A-E rating conveys important information about where a child is in their learning at a given moment in time, it does not tell the whole story when it comes to student achievement. The Tasmanian Catholic schools report includes an indication of areas of strength and weakness within each learning area using a continuum of developing, consolidating and extending. The report also includes an indication of student application and attitude to learning. The information included in this section is a critical lens for interpreting the A-E grading. A student who receives a 'D' for their achievement rating and whose attitude and application is meeting or exceeding expectations may be achieving their full potential and this result is cause for affirmation.
Whether a student is working at, above or below the level of their peers is not the most important piece of information. What is important, is that they are making progress towards the identified goals for their learning and that those goals allow them to reach their full learning potential. It is this that deserves celebration and investigation, not 'A-E's. An example of a rubric that teachers refer to ascertain a student's attitude and application to learning is below and is as valuable a reporting tool than an A to E grade.
A student grade in any subject area is based on a body of work that has been provided to the teacher based on the teacher's planning, drawing this planning from the prescribed curriculum and designing an assessment instrument or instruments that allow the student sufficient time and opportunity to display the knowledge, understanding and/or skills that have been taught. Terms that teachers will use as benchmarking student grades/performances/output include:
A: Outstanding; excellent; extensive; comprehensive.
B: High; thorough; strong; considerable.
C: Sound; reasonable; satisfactory; adequate.
D: Partial; basic; some; limited.
E: Minimal; beginning; initial; elementary.
INQUIRY, CONCERN, COMPLAINT
Members of the St Patrick's School community may, at times, feel the need to voice an inquiry, concern or complaint and the school has protocols in place to support each of these interactions. Parents are encouraged, in the first and earliest instance, to contact Mr Linhart regarding an inquiry, concern or complaint and we can discuss these protocols with the intent to arrive at a resolution. Similarly, parents are encouraged to contact me if their child has a concern or complaint that they feel may not have been resolved to their satisfaction – there are times when staff are either unaware of some of these concerns that are broached at home and the sooner we are made aware, the more likely we can undertake effective investigations.
SCHOOL PICNIC DAY – WEDNESDAY 15th DECEMBER (Communicated to families on Thursday 2nd December)
All primary-aged students (Prep to Year 6) are invited to participate in a school picnic day on 15th December 2021. This is a school event and students are under the direct supervision of St Patrick's Catholic School and Latrobe Swim Centre staff. Activities at the pool will include supervised water play, volleyball and cricket. Details include:
Children in Years 3 to Year 6 will walk to the Latrobe pool to commence their picnic session at 9:30am. They will have lunch at the pool at noon and will then walk back to school at 12.30pm and attend class activities in the afternoon block.
Students in Prep to Year 2 will walk to the Latrobe pool to commence their picnic session at 12:30pm commencing with lunch. The session will conclude at 2.00pm and they will walk back to school; from 1.45pm parents of children in Prep to Year 2 may assist their own child with changing out of bathers and may take their child home - classes will leave the pool at 2.00pm.
Students wishing to order their lunch at the pool are requested to complete the Latrobe Swim Centre lunch order form, and return it to school with money please, no later than 9.00am Wednesday 8th December please. Students should bring:
Sunscreen (school sunscreen will be available)
A plastic bag to put their wet bathers and wet towel.
Goggles (may be worn).
Water bottle and lunch (or lunch ordered.)
Students may wear bathers to school; however, they will require clean underclothes - students are not to wear wet bathers underneath their school sports uniform. Please complete the consent form no later than Friday 10th December, which has been sent to parents via Compass.
Prep Nativity Play
The preps have been very busy performing the Prep Nativity Play the past week.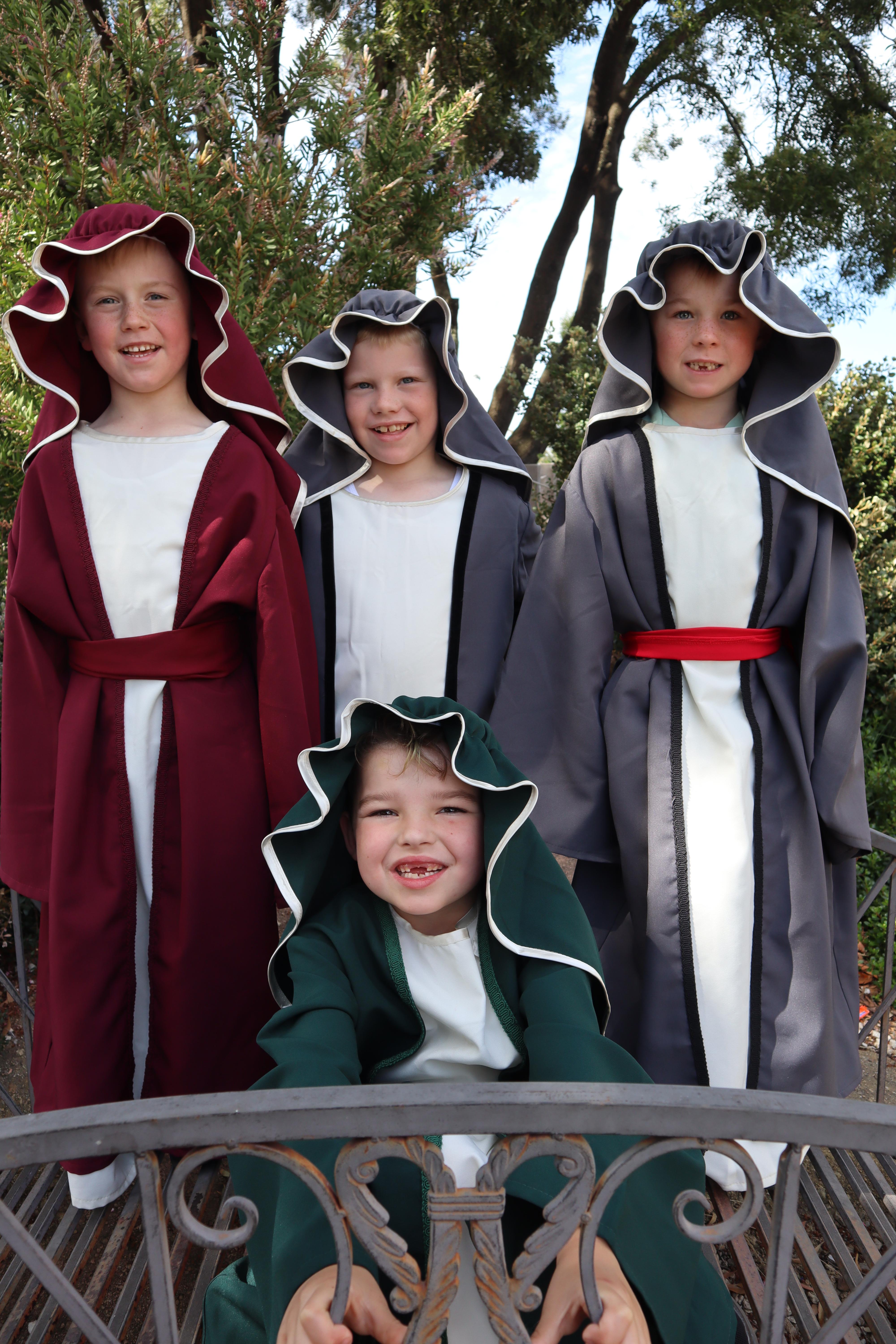 St Patrick's Talent Show
Our SRCs and Captains have been working hard to organise the Talent Show for this year and we have had many wonderful auditions.
Students that make it into our Talent Show may invite their family members to come along. Students will be notified by the end of this week if they made it into the show based on their auditions. Please note: our Talent Show will now be held on Wednesday 8 Dec (was Wednesday 1 Dec) between 1:30pm and 2:30pm.
Kris Kindle – Reminder and DATE CHANGE.
The class teachers have ensured each child has been secretly allocated a classmate for whom a small present will be purchased - parents and their child were informed by a letter, which was distributed to children last week. The present will be presented to the classmate during a gift giving ceremony that will be conducted on Thursday 16th December, our final day of school for 2021. Please restrict the gift to approximately $7.00 and parents are requested to help ensure any gift is thoughtfully chosen. Gifts should be brought to school prior to Thursday 16th December to be left in the classroom, next to the class Christmas focus (Christmas tree, poster, display etc) to help facilitate the joyous anticipation that characterises this special Christian season. Children are also invited to help ensure that their Kris Kindle recipient receives daily messages of encouragement. Such messages could be simple statements of affirmation or something that might brighten the person's day. Please discuss this with your child. Children not wishing to participate in this activity were requested to inform their class teacher no later than Thursday 25th November.
The Circle of Life Program
Thank you to those families who supported the Circle of Life Sex Education and Relationship Education program last week. Students learnt age-appropriate information in an interactive and relaxed classroom setting using power point presentations, group discussion, DVD's, books and take-home activities. This program was intended to supplement, rather than replace home learning and offered a wonderful way to encourage parent/carer and child discussions around the topics of personal and cyber safety, families, friendships, puberty and relationships. Children have been encouraged to share the things they have learned during the sessions, with adults at home and other trusted adults. If you have any questions or concerns about the program which need to be discussed privately, please contact Mr Linhart, or Monique – monique.hall@catholic.tas.edu.au or Ph 0414874878
Library- REMINDER
This week is our final week of school library borrowing. We are asking for families to check at home and to please return all school library books next week. Students are encouraged to continue borrowing and reading at home using our comprehensive selection of schoolbooks until Friday 10th December please.
New Readers for 2022!
Our school is excited to share the new decodable reader additions to our home and classroom reading program. These enticing books are full of carefully sequenced phonic knowledge and skills to assist students to become fluent readers.
A friendly reminder to please return home reader and library resources by the end of the week.
Christmas Appeal and Green and Red Day
This term, Mini Vinnies team will be focusing on Christmas Hampers for the Vinnies Christmas Appeal.
We will have baskets to fill with specific items so we can make Christmas hampers for those less fortunate than ourselves this Christmas time. We are asking for:
Sweet treats - biscuits, chocolates etc,
Tinned ham, instant gravy tins
Fruit mince pies, long-life custard
Christmas pudding and cakes
Savoury treats - crackers, chips, pretzels etc
Woolworths Gift cards ($10-$20)
Kmart Gift cards (for families to purchase gifts for their children)
All items must be non-perishable and in-date.
Items will be collected on Friday, 10th by the Latrobe St Vincent de Paul Society.
Green and Red Day – 8th December
On Wednesday, 8th December, we are having our Mini Vinnies fundraiser. Money will go towards the Christmas appeal. We will be selling Christmas cupcakes for 50c. You can wear something Green or Red to get into the Christmas spirit for the day with a gold coin donation.
2022 School Stationery Packs
A reminder to families that the 2022 class stationery packs are available for purchase from the school office. The price of these packs includes the school diary and various class-specific resources such as the MJR Book (Year 5) and SoJ Book (Year 3). We believe our supplier has provided us with a very affordable price when compared to other retailers. The stationery list and prices per item are available via the school website.
2022 Schedule of Fees and Payment Arrangement form
Last week we sent home the 2022 Schedule of Fees and Payment Arrangement form with the eldest child in your family. They were also emailed out to all parents.

Families will be issued with an annual invoice at the commencement of the 2022 school year. This invoice is due and payable in full 30 days after the date of issue. We appreciate that most families will not be in a financial position to pay this invoice in full within 30 days. If you are unable to provide payment in full, please complete the Payment Arrangement form and return it at your earliest convenience.

The Payment Arrangement form has recently been updated, so completion of this form will now apply to the duration of your child's enrolment at St Patrick's. If changes to the payment arrangements are required, another form will need to be completed. It is important that the Payment Arrangement form has the signature of both parent/s, carer/s or guardian's who originally signed their child's enrolment form.

We have also attached the following documents to suit your preferred payment method: Credit Card Authority form (also applicable for Debit card) and Direct Debit form. (Copies are available from the office). Bpay numbers will be issued on your 2022 invoice.

Should you have any questions or concerns regarding your 2022 Payment Arrangements, please contact the office on 64261626 or via email: lennice.leonard@catholic.tas.edu.au

Lions Club of Latrobe Christmas Window Display
Inge Watkins has been working with the school in the design of our contribution and we look forward to hopefully brightening people's days with our collective response which is now on display in Oliver's Bakery window. Many thanks to Inge for sharing her artistic gifts with us once again this year.
WEST Award
Congratulations to Lucy Chapman who received a WEST Award during today's morning assembly. We will continue to acknowledge those students who exhibit WEST (Welcoming, Encouraging; Sorry; Thankful) qualities and Mercy Values (Hospitality, Compassion, Mercy and Respect) by presenting awards at our Monday morning assemblies.
Student of the Week
Prep: Balin Holland for his excellent attitude and application in our Nativity Play.
Year 1: Indiana Bowkett for her consistent good work and attitude throughout the term.
Year 2: Axel Bos for listening respectfully during classroom discussions and offering thoughtful contributions.

Year 3: Leon Garrad for his application to completing Maths tasks and for taking care with the presentation of his work.
Year 4: Zara Omogbai-Musa for her outstanding work in Japanese this year.
Year 5: Brad Jones for the enthusiastic, positive and mature approach shown towards all activities on school camp.
Year 6: Emma Watson for showing her initiative, to assist with and encourage another group while fulfilling her role as a Peer Fitness leader.
House Raffle Winners
Byrne House: Monty Manion
Dooley House: Charlie Jones
Martyn House: Zarna Bakes
Mersey Leven Catholic Parish Christmas Mass Times
Christmas Eve 24th December
Devonport: 6pm (Children's Mass), 8pm, 12am (Midnight Mass)
Ulverstone: 6pm (Children's Mass)
Penguin: 8pm
Christmas Day 25th December
Port Sorell: 8am
Ulverstone: 9am
Devonport: 9:30am
Sheffield: 11am
Latrobe: 11am
P&F Fundraiser - Orders close Tomorrow, Wednesday 8th December
The parents and friend committee with be holding a 'Christmas goodies' bakery fundraiser again this year. Order forms have gone home with students today. Orders will close on the 8th December for delivery on the 16th December. Some of the items that will be available are Christmas puddings of various sizes, pavlova, Christmas cakes, rum balls and much more….

BRAIN BOOT CAMP
Commencing Term 1, at 'Pathway Shed' (126 Tarleton Street)
14-week Mental Health program for children ages 8-12
12 - 2.15 pm Thursdays
Combining psychology, recreational and wilderness therapies; including: bushwalking, skateboarding, self-defense/empowerment, art, LEGO, music, geo-caching and Nerf-guns.
Cost: $200, plus participants will need to have a
Mental Health Care Plan from their GP.
Please contact Kristine Bull (Psychologist) 0437 225 767, if you would like to refer your child to the program. Places are limited to 10.
School Bus Fare - Increase in 2022
Student fare increase
The full student fare will increase by 10 cents on 1 January 2022.
If you use cash for a single trip ticket, the new fare will be $1.90.
If you use a smartcard or purchase a 10-trip ticket, the new fare will be $1.52.
Smartcards like Greencard and Transportme can be topped up online. You can buy a 10-trip ticket for $15.20 from the bus driver.
It costs the same on every trip – it doesn't matter how far, where, or when you go. Bus routes that travel only in a rural area, to the local school, don't charge a fare.
Some students can travel or transfer between buses for free. You may be eligible for a Student Bus Pass for Free Travel if you are:
listed on a Health Care or Pensioner Card
travel wholly within the rural area where there is only a fare charging service
must use more than one bus between home and school and/or school and home
are under a Care and Protection Order.
The student fare last increased in 2019. The next increase was scheduled for January 2021 but was delayed to January 2022. This fare increase is set by government policy.
For more information talk to your bus driver, visit www.transport.tas.gov.au/student or call 6166 3343 (9am to 5pm weekdays).
Contacting the school after hours
A reminder for after-hours contact to ring the school number (6426 1626) to talk to or leave a message for Mr. Linhart who will get back to you as promptly as time and circumstance permits.
Photos of Sporting Events
If any parents or guardians have photos of students from school sporting teams and would like to see these included in the newsletter, please email them to stpatslat@catholic.tas.edu.au
Latrobe Tennis Club
Staff Car Park
In the interest of safety, a reminder that families are asked to not use the Staff Carpark as an entrance to the school. Families can access the school via the gate near the Noone St turning circle. Thank you for your support of student wellbeing.
Taking Photos
Please be aware when taking photos of your own child that it is important to ensure, where possible, that faces of other students are not in the photo. This is especially important if you plan to put a photo of your child on social media. It is never appropriate to put a photo of another child on social media or upload it to the internet without the express permission of that child's parent/s and/or guardian/s.
Nut Allergy School
A reminder to parents that St Patrick's is a Nut Allergy School and that we ask that parents not pack nuts or nut products in their children's lunchboxes.
Inquiring Minds - Birth to 5 Years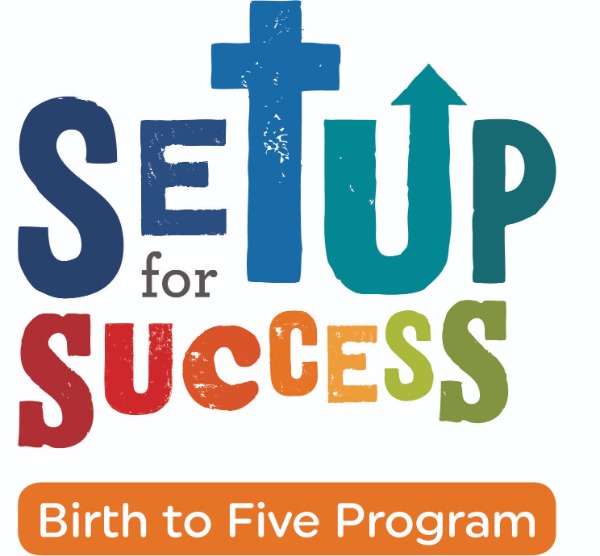 'Inquiring Minds' Birth to 5 program - a 'Set-Up for Success' Catholic Education Tasmania initiative.
Our 'Inquiring Minds' birth to 5 program operates each Friday during school term time from 9.00am to 10.30am. This program involves a considerable focus on communicating to parents the learning intentions of important activities that are associated with early years learning. Mrs Klug will be working to engage parents in early years learning experiences that will ensure children who are enrolling in Kindergarten, will be informed in regards to developing key social, emotional, physical and cognitive skills and understandings. Parents or an adult family member stays for the duration of these sessions; there is no cost, however if you would like to donate a gold coin it would be appreciated. Please feel welcome to participate.
Care and Concern - UPDATE
We often have families who are in need of support 'on the day' and our request for support, such as a meal, may be supplied too late to really assist at a critical juncture. As such, if you feel that you are willing and able to assist in the preparation of a meal (or even a portion of a meal) that we can then store in the school freezer and make available to families 'on the day', please feel welcome to drop in a meal - it could simply be adding a little more of the same ingredients to a meal you are already preparing and putting aside the extra quantity for our Care and Concern initiative. Always please contact your child's teacher, the office staff or Mr Linhart if you feel we could offer support in any way to anyone in our school community in need. Thank you.
Check in TAS App
It is now a requirement, as part of our COVID Policy, that any adult that visits the school must sign in using the 'Check in TAS App'.
Please view the below PDF for information regarding how to install and use the Check in TAS App.
We have QR codes at the office, school hall, entry doors and classroom doors that can be scanned using this app when you enter a school building.
If you do not have a smartphone or device that will let you install this app, you will need to visit the school office so that we can check you in.
Covid-19 School Safety Protocol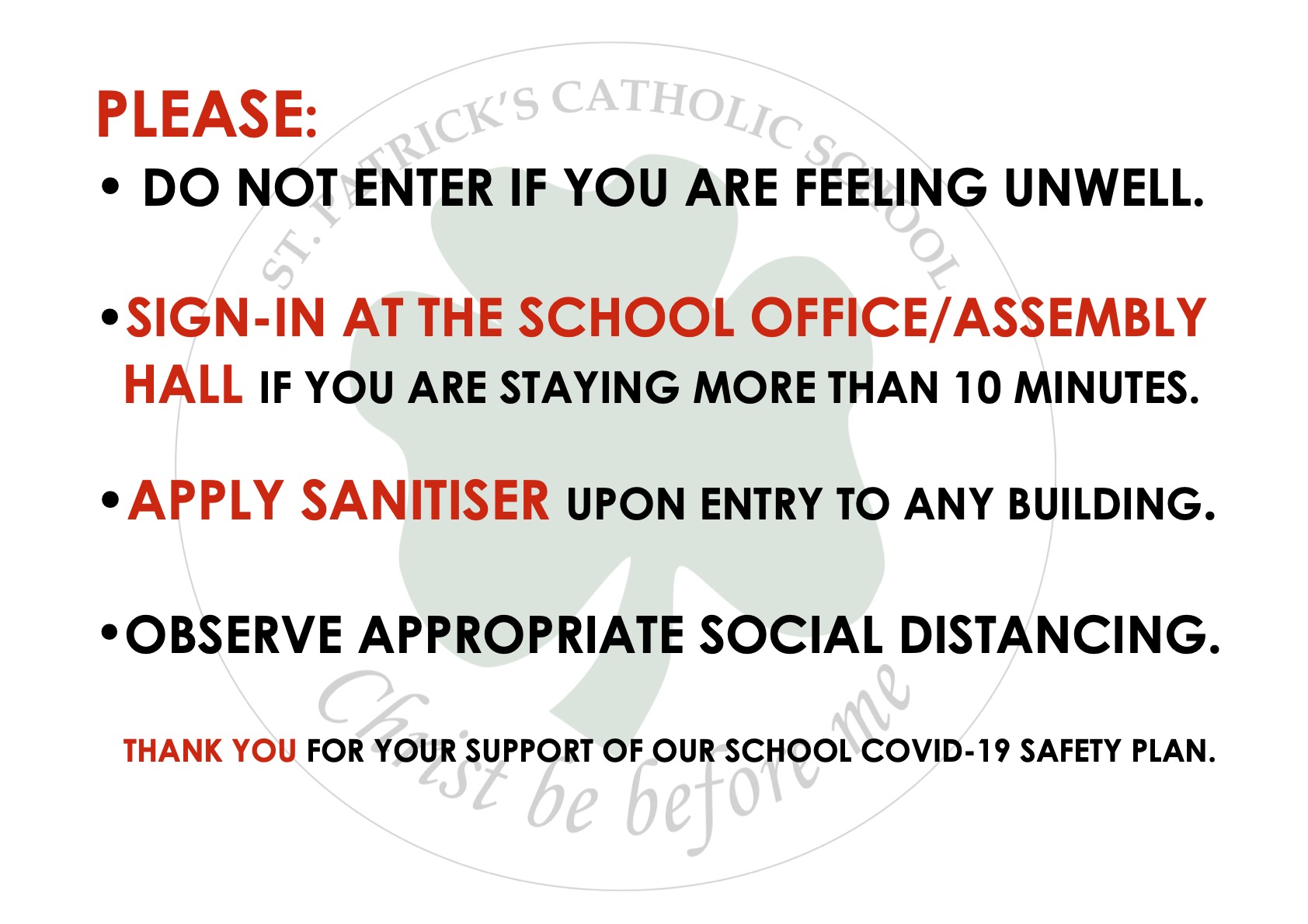 Adults to please hand sanitise upon entering any school building: the school provides hand sanitiser at school venue entry points or adults may use their own (and be observed to use a sanitiser).

Adults, where practicable, to maintain 1.5m physical distancing, observing seating arrangements as communicated by signage or instruction please: indoor event attendance limited to one person per 2 square metre per indoor space.
Adults to sign-in, either at the school office or on a list provided at the entry of the school building. The school is obligated to record contact details of visitors to school events held in school venues, with this information stored securely for a period of 21 days.
Appropriate COVID safe signage is communicated at school entry points. Key message to visitors - if feeling unwell, it is important not to be in attendance; the school will bar entry to people who have tested positive for COVID-19 or who are close contacts of a person who has tested positive for COVID-19.
Although daily cleaning of frequently touched internal surfaces is undertaken, we ask adult visitors to avoid touching surfaces unnecessarily.

THANK YOU