NEWSLETTER 12 - May 11th 2021
Acting Principal's Reflection
I hope that all the mothers and those that are a significant female in the lives of others had a wonderful day on Sunday. Most of us have been blessed by a mother or a significant mother-like figure in our lives. Mother's Day is an opportunity for us to pause, reflect, give thanks to God and share our gratitude with the person that has helped to shape us into who we are today.
During our morning assembly on Friday, I reminded students how important it is to show gratitude, and that Mother's Day was an opportunity for them to show the significant female in their lives just how much they love and appreciate everything that they do for them. However, we hope that our students show gratitude and love to their loved ones every day. Our Making Jesus Real program gives students some helpful advice on ways that students can show gratitude at home. One of the more practical ways students can do this is by saying "okay" with a smile. Students are encouraged to say okay and then smile at the person who has asked them to do something before going to do the task. If the child gives a less than positive response when asked to do something, simply asking them to say "okay" with a smile can be enough to remind them that they have a part to play and that by them doing the task with a positive attitude they are showing that they are grateful for all the other things that are done for them.
Of course, our faith inspires us to look to Mary, our heavenly Mother, who was such a wonderful mother to Jesus. The below excerpt is taken from todayscatholic.org and was written by Bishop Kevin C. Rhoades.
It is very fitting that we celebrate Mother's Day during the Marian month. As we honor the Mother of God, our spiritual mother, we also honor our earthly mothers. On Mother's Day, we remember with gratitude and affection our mothers, not only through material gifts, flowers, or cards, but also, and more importantly, by our prayers for them. We thank God for the gift of our mothers who conceived and gave birth to us, who cared for us, protected us, taught us, and loved us. Many passed on the precious gift of faith to us. We remember all our mothers, living and deceased. We thank them for their generosity and self-giving love.
Mary is a model for all mothers. Pope Benedict XVI said that "Mary is the image and model of all mothers, of their great mission to be guardians of life, of their mission to be teachers of the art of living and of the art of loving."
Mary is a model for all of us on our earthly pilgrimage. She who was "full of grace" was "all holy." She represents the paradigm of the authentic holiness that is achieved through union with Christ. She is our model of faith who adhered to God's word throughout her life. She is our model of hope who stood firm at the foot of the cross. She is our model of charity who went in haste to visit and help her cousin Elizabeth. Her maternal love for her Son extends to us, her spiritual children. She is our sure guide to Gospel perfection.
On Mother's Day, let us pray for all our mothers. And let us remember that we have a Mother in heaven, the Blessed Virgin Mary. We continue to rejoice with her during this Easter season. May the Mother given to us by Christ on the cross be ever at our side!
I would like to take this opportunity to thank all those that assisted in making our Mother's Day Liturgy on Friday a success. Thank you to Mrs. Halley for her work in preparing the liturgy and working with the leaders. Thank you to Mrs. Badcock and Mrs. Marshall for assisting the leaders to make muffins for the day and preparing food. Thank you to Mrs. Badcock, Mrs. Marshall, Mrs. Young, Mrs. Adams, Mrs. Anthony, and all those that helped with serving on the day. Thank you to all our students for their words and song. And finally, thank you to all the mothers and other family members that joined us on the day.
Kind regards
Kurt Atkins
Acting Principal
School Photo Day - Tuesday 18th May
School photo envelopes need to be returned to the school office by Monday 17th May. Please contact the office if you have misplaced your envelope or if you require a family photo envelope. Should any families require additional/separate envelopes these can also be collected from the office.
Students will be required to wear their full winter uniform on photo day.
NAPLAN 2021
This week starting today Tuesday 11 May, students in Year 3 and Year 5 will begin NAPLAN Testing. These tests, aside from the Year 3 Writing Test, are completed online. Testing may go right through until Friday 21 May, however, we hope to have most of the tests completed by Friday 14 May. If your child is sick or unable to attend school for some of the days, we will attempt to catch them up on any tests they have missed. While these tests can provide us with some important data, it is important to remember that they do not show the full picture of student learning. Therefore, encourage your child to do their best, but not to stress about the tests or worry about what score they may get. If you wish to see what NAPLAN Online will look like for your child, please feel free to visit the NAPLAN Online public demonstration site by clicking on the link below.
Emergency Practice
Within the next few weeks we will hold an unannounced emergency practice with staff & students, to test our response to a potential scenario that staff identify a threat warranting the school go into lockdown (opposite to evacuation).
Like for fire evacuation drills, we recognised the worth to test this process.
We have plans in place to make this practice as least disruptive as able.
If you have queries you are welcome to call our Safety Officer Simon Natoli on 0400 105 476
Staff News
Mrs. Temple will be away for the remainder of the week. Ms. Moore will teach Year 5 from Monday - Thursday and Miss. Connell will teach Year 5 on Friday.
Miss. Newell was away today. Mrs. Fenton taught Year 2.
Mrs. Jak will be off class on Friday. Mrs. Mac will be teaching Prep.
Pickup/Drop Off - Noone Street
Students who are being dropped off/collected from our Noone Street entrance are reminded that they are not to walk through the staff car park. We also ask that parents please use the entrance gate and do not walk their children through the car park to enter the school building.
A reminder that students that are being picked up from school, where a student/s are picked up after 2:55, must wait at the school office. Students that are unsupervised are not permitted to sit outside or play on the playground while waiting to be picked up as there is no direct supervision in the playground at that time. We ask that children are collected from school promptly and if you are running late to pick up your child/ren that you please call the office to advise us. Where students are required to wait at the office on a regular basis (min 2-3 times per week) for more than 15 minutes per day, we now ask that parents arrange an alternative earlier pick up or that students are booked into after-school care. Thank you in advance for your support.
NEW webinar: eSafety's guide to parental controls
The eSafety's guide to parental controls webinar will show parents and carers how they can set up devices and apps to help keep young people safer online and will be run on a number of occasions:
Tuesday 8 June 12.30 to 1.30 pm
Wednesday 16 June 7.30 to 8.30 pm
Student of the Week
Prep: Elsie Tueon for her fantastic participation in class. Thanks for trying your best, Elsie, particularly in Spelling.

Year 1: Indi Bowkett for putting in a fantastic effort with your work coming into Term 2. You have done a fantastic job with your writing and your sightwWords - Keep it up.
Year 2: Connor Bray for his hard work and enthusiasm during Mathematics.

Year 3: Lucy Chapman for being a responsible student who is considerate of those around her and for application to tasks.
Year 4: Zarna Bakes for displaying great leadership skills in the classroom and always remembering to say thank you.
Year 5: Sasha Tucker for her well presented book report on 'Hot Dog'. Well done Sasha!
Year 6: EJ Sullivan for consistently displaying a positive attitude to all aspects of school life, from learning in the classroom to representing the school in sport.
WEST Award
Congratulations to Violet Furley (Year 3) who received a WEST Award during today's morning assembly. We will continue to acknowledge those students who exhibit WEST (Welcoming, Encouraging; Sorry; Thankful) qualities and Mercy Values (Hospitality, Compassion, Mercy and Respect) by presenting awards at our Monday morning assemblies.
House Raffle Winners
Byrne House: Grace Freeman
Dooley House: Georgie Tueon
Martyn House: Tully Valentine-Smith Year
Recycling:
P&F News
My New Gallery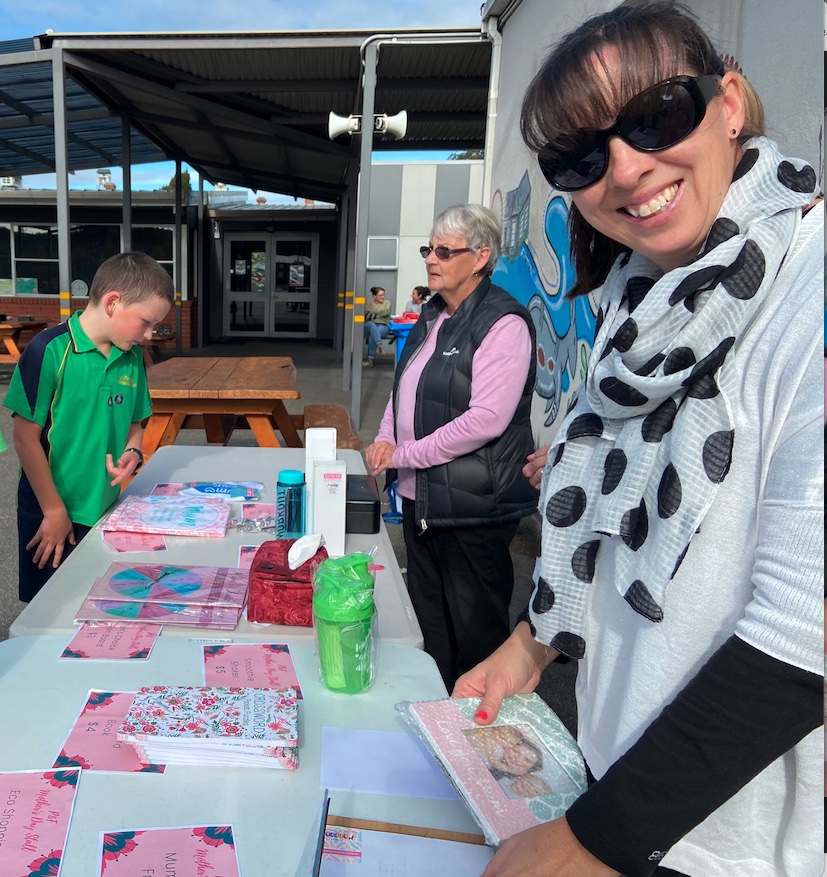 Thank you to everyone who purchased from our Mother's Day stall. It was a huge hit amongst the students. The stall raised over $400 which was an amazing result. Thank you to Lorraine Young, Kirrilly Jones and Anita Tueon for all helping out on the day or in the lead up to the day.
Our next fundraiser will be a pie drive. We will be running our drive through Bossimi's Bakery in Sheffield. Further information and order forms will be in next week's newsletter.
Mother's Day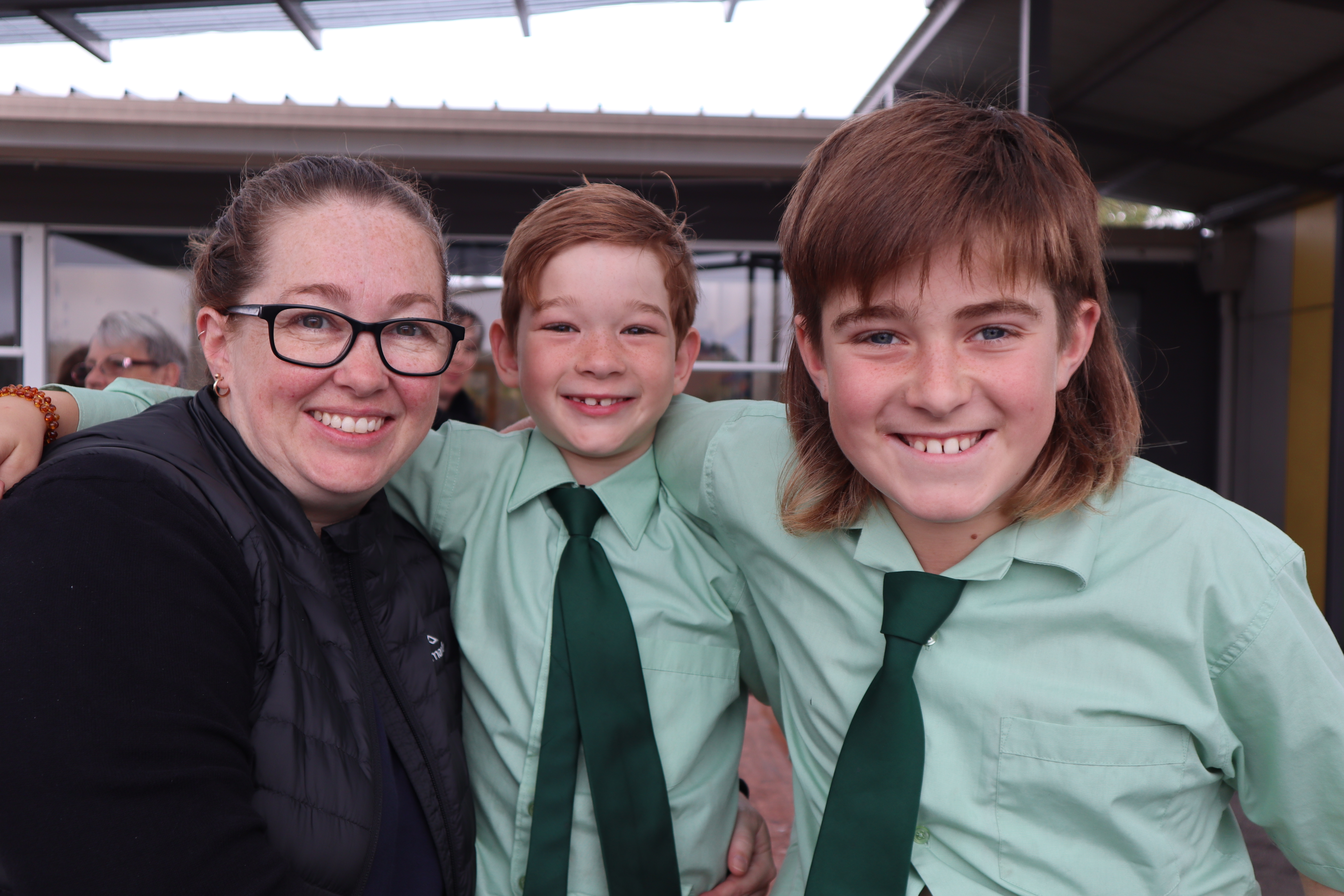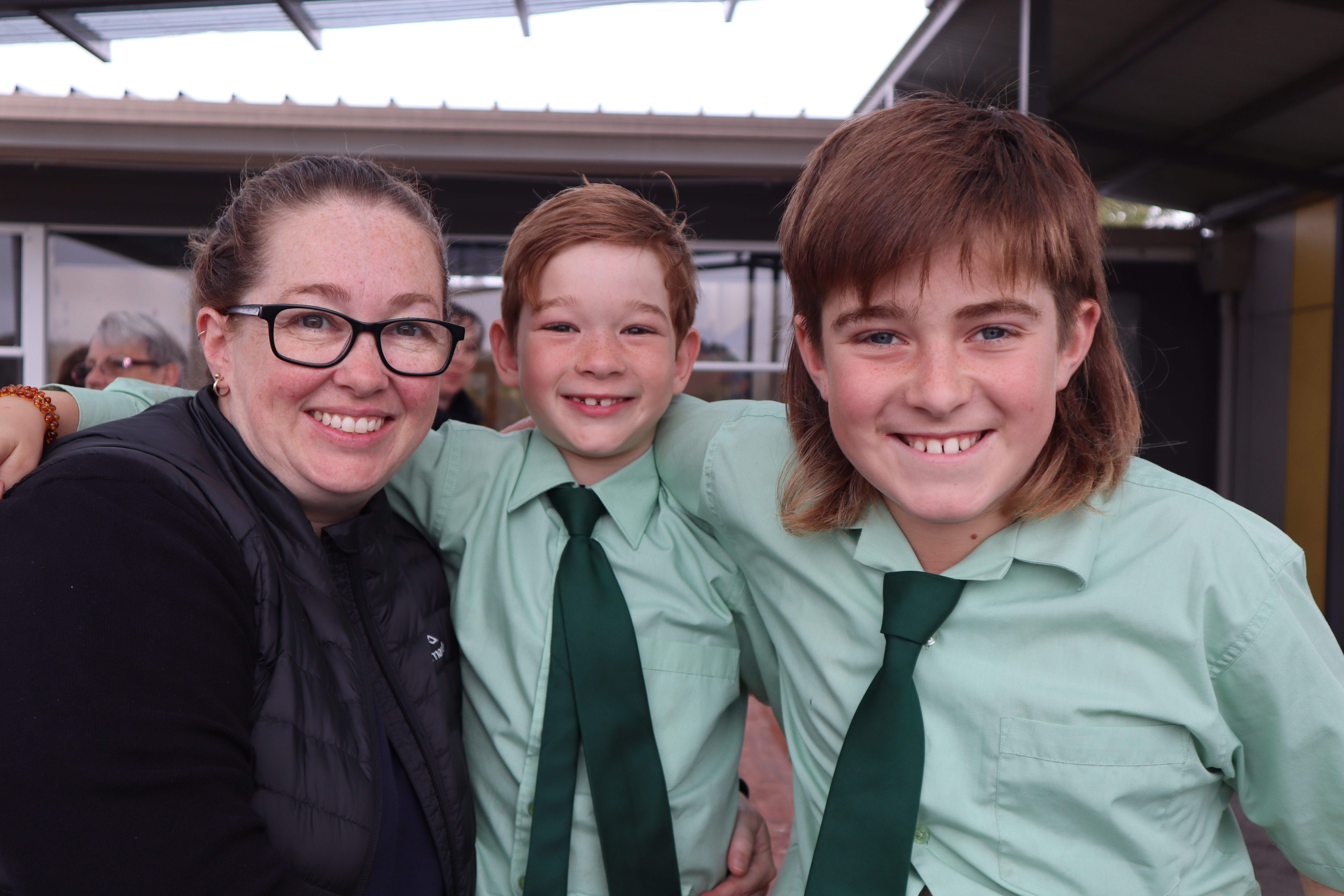 Prev
Showing images
1 - 8
of 25
Next
Soccer 2021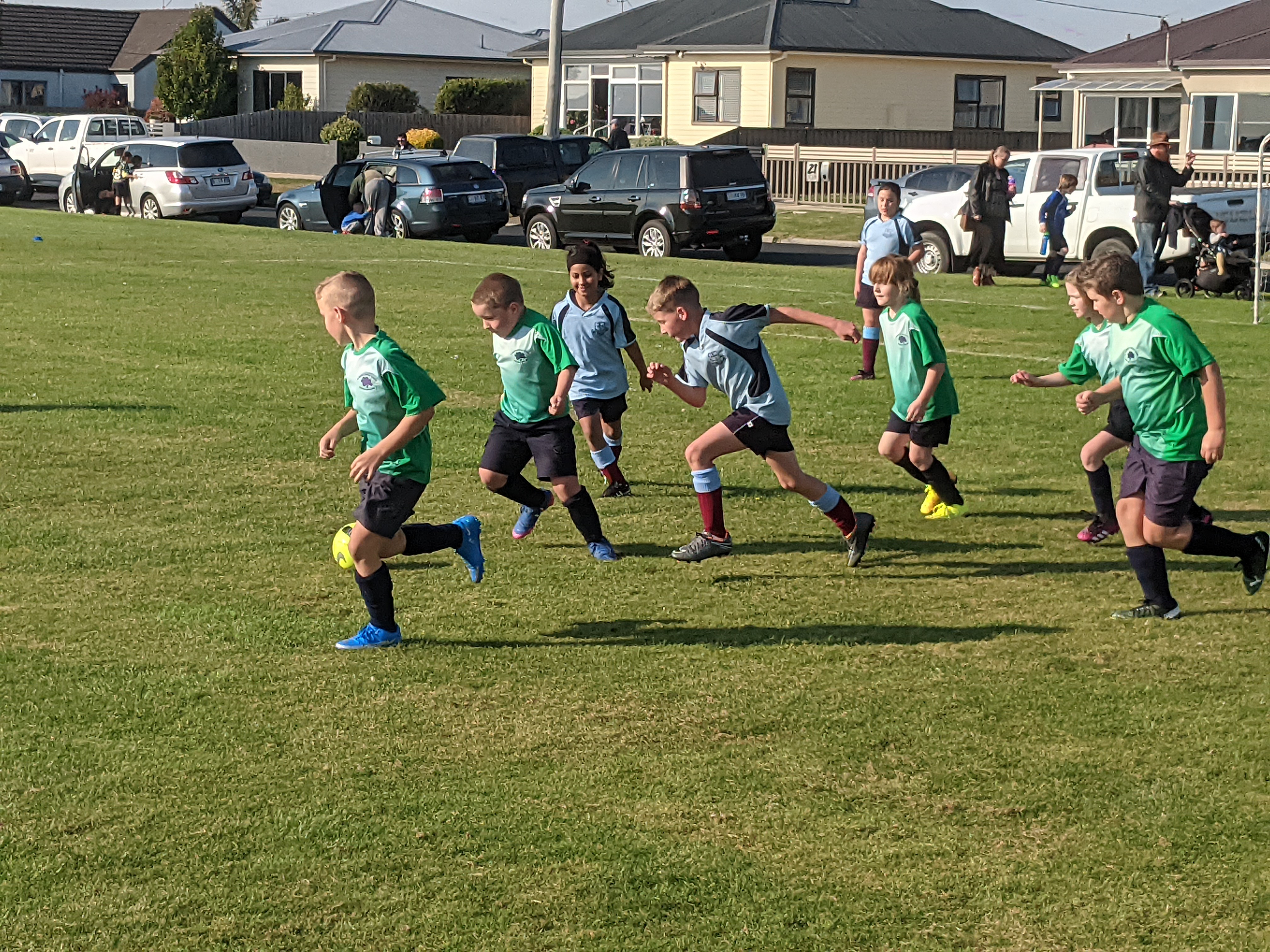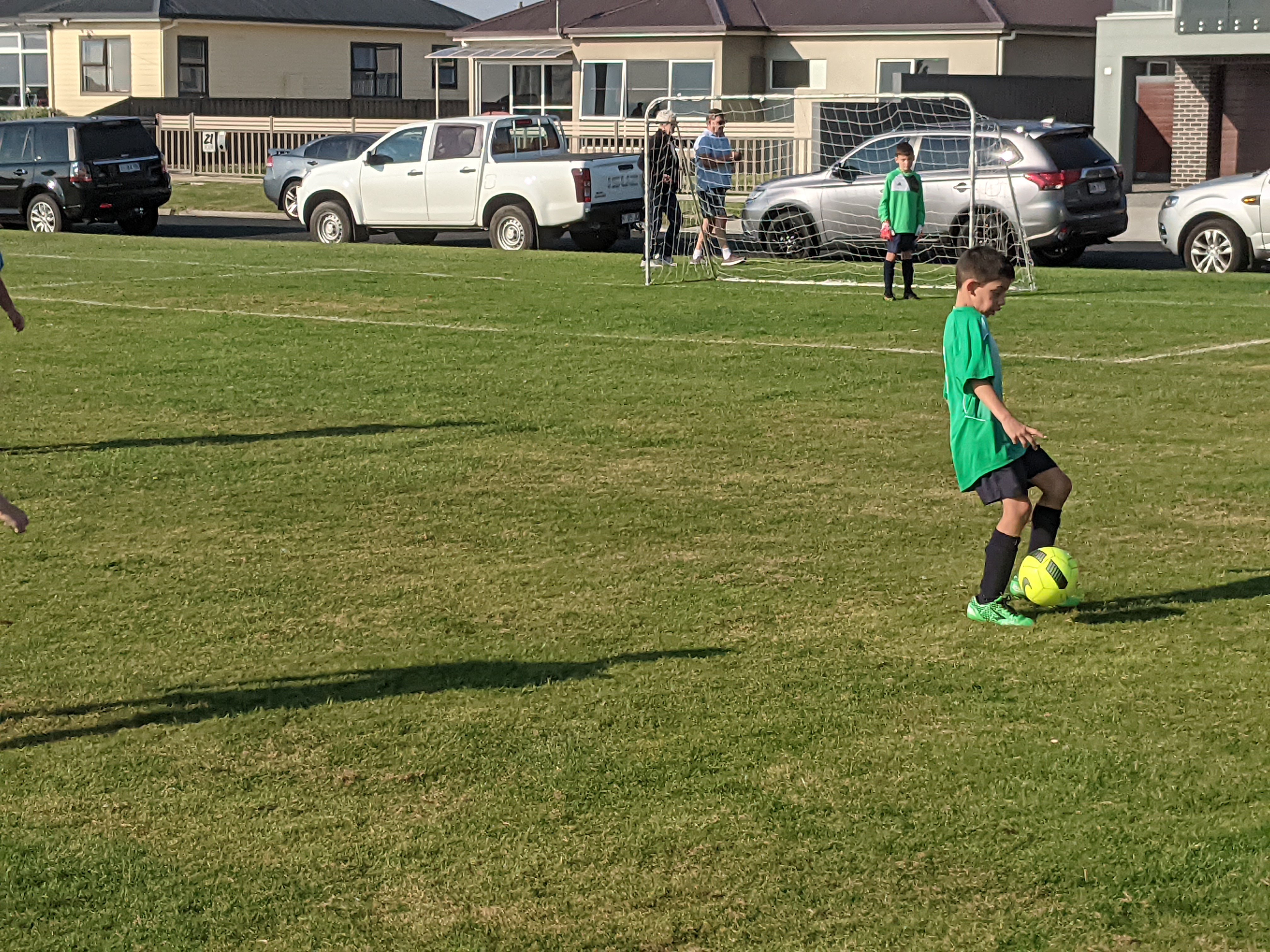 Prev
Showing images
1 - 8
of 10
Next
Our soccer season is now well and truly underway. Here are few action shots from last weekend's games. If you have taken any photos of sporting teams that you would like included in the newsletter please email them to our school email address - stpatslat@catholic.tas.edu.au
Book Club - Issue 3
BOOK CLUB ISSUE 3 is out now! Orders are to be in by Friday 14th May 2021. May is the month of celebrating reading with the Scholastic National Reading Challenge, it's easy to do, just go to scholastic.com.au/nfrm, enter your details, and then read every day for the month of May! Encourage our children to love reading!
Book Fair - Tuesday 11th May
Our first Book Fair for this year will be held today, Tuesday 11th May, we will run this fair for one day only. Book sales will be available from 8.30am - 5.00pm. Thank you to all our families who have purchased from the book fair today.
Weekly Newsletter - New Format
As you may be aware, we have switched to a new newsletter format. This new format allows for a much greater digital experience when viewing the newsletter by offering larger photo galleries, videos, embedded PDFs, direct links to external sources and optimisation when viewing on a smartphone, tablet, laptop or desktop. Unfortunately, the new format does not look quite as good in hard copy form. Therefore, we would like to move away from printing hard copy newsletters to send home (saving on paper is also an environmental goal). However, if you still wish to receive a hard copy of the newsletter please fill out the below form.
Parents who have requested a hard copy of the newsletter please note these will now be sent home on Wednesdays.
Inquiring Minds - Birth to 5 Years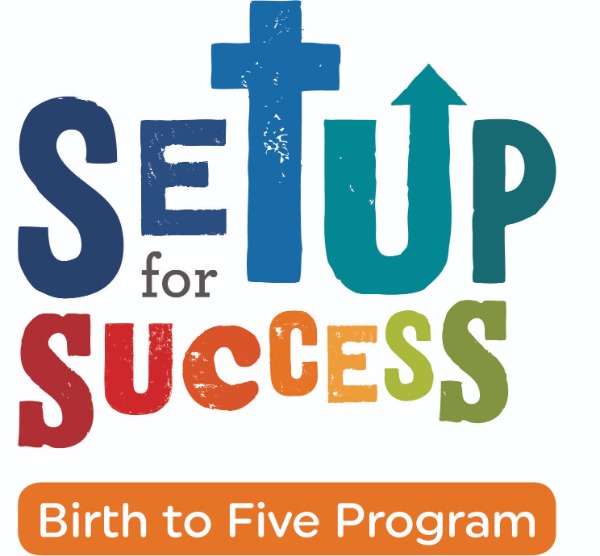 'Inquiring Minds' Birth to 5 program - a 'Set-Up for Success' Catholic Education Tasmania initiative.
Our 'Inquiring Minds' birth to 5 program operates each Friday during school term time from 9.00am to 10.30am. This program involves a considerable focus on communicating to parents the learning intentions of important activities that are associated with early years learning. Mrs Klug will be working to engage parents in early years learning experiences that will ensure children who are enrolling in kindergarten, will be informed in regards to developing key social, emotional, physical and cognitive skills and understandings. Parents or an adult family member stays for the duration of these sessions; there is no obligation in regards to any cost. Please feel welcome to participate.
Check in TAS App
It is now a requirement, as part of our COVID Policy, that any adult that visits the school for longer than 10 minutes must sign in using the 'Check in TAS App'.
Please view the below PDF for information regarding how to install and use the Check in TAS App.
We have QR codes at the office and school hall that can be scanned using this app when you are visiting the school for longer than 10 minutes.
If you do not have a smartphone or device that will let you install this app, you will need to visit the school office so that we can check you in.
Latrobe Aussie Hoops
Starting – Monday 17th May
3:30 for 5yrs to 7yrs
4:15 for 8yrs to 10yrs
Running for 6 weeks (excl. Queens B'day Public Holiday)
5yrs to 7yrs Aussie Hoops Link
Term 2 Aussie Hoops (5yrs to 7yrs) - GameDay Registration (sportstg.com)
8yrs to 10yrs Aussie Hoops Link
Term 2 Aussie Hoops (8yrs to 10yrs) - GameDay Registration (sportstg.com)
Any issues/queries please contact Kristie on 0418 385 597 or
LJ Hooker Devonport - Photography Competition